I was very lucky to receive an Alfie button from Kenmore recently as part of a sponsored campaign. What sets this apart from anything else on the market? I'm glad you ask! This thing isn't some button that you press that translates your voice into Google and spits out random information. Nope. this thing is […]
Time for an unboxing of the Juki DX-2000 QVP sewing machine. This machine has it all. Check out the features and included accessories below. Get the best price 32% off Juki DX-2000QVP with FREE Shipping (lower 48) at http://www.fabrichut.com/dsqvp.html Features : automatic presser foot lifting action float function for presser foot customized heel switch on […]
Aaron's wife Laura, from SimplyHealthyMama, bring you another NatureBox unboxing. It's a HOT one!
Aaron and his wife Laura (from SimplyHealthyMama) do another unboxing. This time for Bulu. But this one is, so… SO much more. You really have to watch to appreciate it. No need to waste any more words. WATCH. THIS. VIDEO.
Holy cow, it's Friday again.  We hope your week has been as glorious as ours.  In case you missed anything, here's our weekly wrap-up: The Top Ten Albums To Introduce Your Kids To:  Guest author Lee Modlin shared ten albums that shaped his youth, and thus he would introduce his kids to them.  This post […]
Today we have a bit of fun between Aaron and his wife, Laura. Known online as the SimplyHealthyMama, Laura is a blogger extraordinaire, avid runner, and eater of all things healthy (and corn nuts). So come along as she forces Aaron to try some healthy snacks, much to his dismay, and your enjoyment.
We're happy to introduce you to a new sponsor at PlaidDadBlog.com This time we're not just dropping a link but giving you an unboxing and a review. While this is a sponsored post, we REALLY loved this product. Be sure to follow the link below and order your own Trakline belt from Kore essentials. Go […]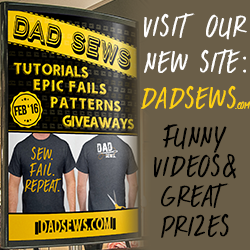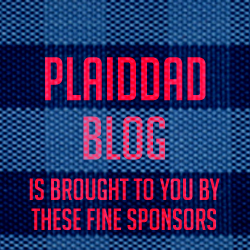 Would you like to write for PlaidDadBlog?
Send us a message if you would like to write a guest blog. Please include some writing samples or links to previous work.
Email: PlaidDadBlog@gmail.com