This episode is brought to you by the AWESOME music at ChibiKodamaMusic.com. This week we're watching Nickelodeon's 'School of Rock'. Carlin loves the music and one nerdy character, but what does Christian think? And WHY is that old lady vacuuming? No really, why? What did you think of the episode? Let us know in the […]
This episode brought to you by the AWESOME music at http://ChibiKodamaMusic.com. This week we watch and review Disney's 'Best Friends Whenever'. What happens when kids time travel? Well, apparently there are no parents or adults to be found in any timeline. Is the show good? Bad? Horrible? Watch/Listen and find out. Synopsis: Set in Portland, […]
This episode is brought to you by PlentyVoices.com This week we recap Disney's 'I Didn't Do It' and preview Nickelodeon's 'Henry Danger'. Synopsis: Henry Hart is a 13-year-old boy who lives in the town of Swellview. He lands a part-time job as Kid Danger, a sidekick to the superhero well known in Swellview, Captain Man. […]
This week, Christian and Carlin watch Disney's 'I Didn't Do It'. Here's the show description: "The series follows brother–sister twins Lindy and Logan Watson and their three best friends, Jasmine, Garrett, and Delia, as they begin their freshman year of high school at Ditka High. In the first season, each episode began with a comedic "what […]
This episode is brought to you by http://Photography.com/Plaiddad15 This week we recap Disney's 'Jessie' and announce next weeks featured show: 'Nicky, Ricky, Dicky, and Dawn' Season 1 Episode 6. Here's a description of the show: "The series focuses on 10-year-old quadruplets Nicky, Ricky, Dicky, and Dawn Harper. They have nothing in common, often fighting, but […]
This episode is brought to you by http://Photography.com/PlaidDad15 – Limited time offer: Buy 1 get 3 FREE! This time, Christian and Carlin watch 'Jessie' S01E05. You can see the episode here: http://www.dailymotion.com/video/x1b7o1b_jessie-s01e05-one-day-wonders-480p_shortfilms Christian is maddened by the obnoxious kids who are supposed to be smarter than the adults, while Carlin just eats it up. They […]
This week, Carlin and Christian take on 'Little Einsteins'. Carlin is a fan (as per usual), but Christian has some strong thoughts on what qualifies as educational programming VS a pile of garbage thrown at the wall. Watch/Listen to more episodes here: http://WhatAreWeWatching.com LISTEN TO AUDIO ONLY VERSION HERE:
Look, your dollar just doesn't go as far as it used to. I just paid $8.63 for a medium combo at Burger King. Not two combos. ONE combo. For $1 more, I could go to Red Robin and gorge on endless fries. But no soda. That's another, I dunno, $7? Meh. Either way, it blows. […]
I just watched the M*A*S*H series finale for the umpteenth time. This time I wonder how many people have watched it since the original 125 million viewers said goodbye. One hundred and twenty five million. The only thing that's come close to that is the Super Bowl, and it still hasn't been beat. There's a […]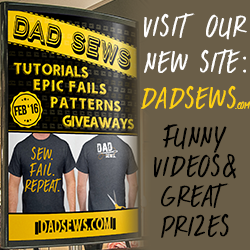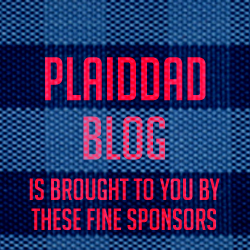 Would you like to write for PlaidDadBlog?
Send us a message if you would like to write a guest blog. Please include some writing samples or links to previous work.
Email: PlaidDadBlog@gmail.com