Awesome Baby Announcement By Geek Punk MORE…. Celebrity Nano-Impressions From walking Dead's Ross Marquand Star Wars Force Awakens VFX Reel (Spoilery) Why CGI Effects Stink (except they don't) STAR WARS: THE FORCE AWAKENS VFX Reel With New… by moviesworl Art + Hot Dogs = Confused hunger
We Visited Saturday Night Live's Set-Building Factory MORE…. Slim Jim Amish Buggy Steven Spielberg College Cred Emo Kylo, Meet Darth's Day Duldrums MORE….
WARNING: The following contains spoilers from "Star Wars: The Force Awakens."  The film has been out in theaters for almost a month.  If you haven't seen it by now, well, that's your fault. I took my family to see Star Wars: The Force Awakens over the holidays.  They loved it so much that we saw […]
The old Virginia Theater in downtown Harrisonburg, VA was a grand spectacle in its heyday. Marble floors, over one thousand seats, a balcony, towering columns, sumptuous curtains.  In its prime, the Virginia was much like the Byrd Theater in downtown Richmond, VA. But by the early '80's, the grandeur of the Virginia had faded.  Cracked […]
Today, This Day, Is The Best Day To Be A 'Star Wars' Fan MORE…. Starship Size Comparison The Most Accurate Star Wars Toy Commercial? How STAR WARS made my adoption happen. MORE…. Craziest Star Wars Merchandise MORE…. PlaidDadBlog Checks Out New Star Wars Hasbro Games
I participated in an Influencer Activation on behalf of Influence Central for Hasbro. I received product samples to facilitate my review and a promotional item to thank me for my participation. I was born May 15th, 1976. Ten days and one year later, 'Star Wars' was birthed into the world. To say it was an […]
Best Halloween Prank of 2015? Girl Built Pneumatic Wings 4 Wongs DO Make A Wright? Awesome Gift Idea: Windcatcher Air Pad/Matress A bevy of Star Wars books over at GeekDad.com @jonathanhliu READ MORE
MOVIE TIME! This may be the year of three–count 'em THREE–billion dollar box office blockbusters. One, 'Furious 7', is already out. The other two, are of course, 'Avengers: Age of Ultron', and 'Star Wars:  The Force Awakens." Check out the trailers for this year's most anticipated movies: Mad Max: Fury Road Avengers: Age of Ultron […]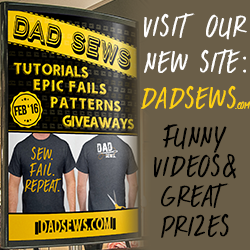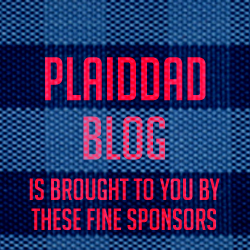 Would you like to write for PlaidDadBlog?
Send us a message if you would like to write a guest blog. Please include some writing samples or links to previous work.
Email: PlaidDadBlog@gmail.com