Yikes. I dread the day I have no input or guidance in my kid's life. I realize that sounds controlling. I just want to see them become their best selves – of course that can't happen with me hovering over their shoulders – I realize that. Ugh. It's so hard.   I have 4 kids. […]
Guest post by CranioFamilyBlog. As a point of clarity, I was not asked to write this review in exchange for the tickets to pre-screen Gifted.  I am writing this for you, because it matters. Last night I was offered an opportunity to pre-screen the movie Gifted. In true form, my beloved bride and I turned […]
Earlier this week we posted an article, "The One Reason Christians Should Boycott 'Beauty and the Beast'". If you haven't read it, we encourage you to read that post in its entirety before reading this one. Our post from earlier this week has sparked a lot of great discussion among both Christians and people who are not […]
We Visited Saturday Night Live's Set-Building Factory MORE…. Slim Jim Amish Buggy Steven Spielberg College Cred Emo Kylo, Meet Darth's Day Duldrums MORE….
The old Virginia Theater in downtown Harrisonburg, VA was a grand spectacle in its heyday. Marble floors, over one thousand seats, a balcony, towering columns, sumptuous curtains.  In its prime, the Virginia was much like the Byrd Theater in downtown Richmond, VA. But by the early '80's, the grandeur of the Virginia had faded.  Cracked […]
Halloween is a big deal in my house.  We love decorating, dressing up, having friends over for our annual Halloween Bash, trick-or-treating, and watching scary movies.  My kids aren't quite old enough to watch most horror flicks, but I'm breaking them in with some of the classics. My personal horror film collection isn't huge, but pair […]
The six weeks before Halloween are scary movie season in my house.  My kids all love scary films.  I broke all of them in on Karloff's Frankenstein and Legosi's Dracula–not scary by today's standards, but classics in the genre.  They know that, every year, on my birthday, we'll pull those films out and watch them […]
A joyous Friday to you all.  We're certainly glad it's here.  If you missed anything, here's everything Plaid Dad for this week: How To Add Hours in Your Day When 24 Just Isn't Enough:  Christian is tired of being tired.  He's also tired of his kids getting grumpy dad.  He needs a solution, and may […]
MOVIE TIME! This may be the year of three–count 'em THREE–billion dollar box office blockbusters. One, 'Furious 7', is already out. The other two, are of course, 'Avengers: Age of Ultron', and 'Star Wars:  The Force Awakens." Check out the trailers for this year's most anticipated movies: Mad Max: Fury Road Avengers: Age of Ultron […]
With just under two weeks to go until the big day, you've probably watched your favorite Christmas movies, like, a bajillion times already.  But just in case you haven't (what are you waiting for?), or need some new recommendations, here are each of the Plaid Dads' Top 5 Favorite Christmas Movies: Christian's Top 5 5. […]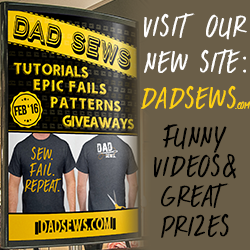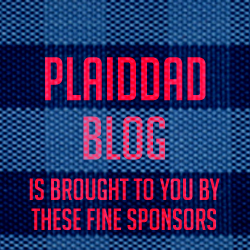 Would you like to write for PlaidDadBlog?
Send us a message if you would like to write a guest blog. Please include some writing samples or links to previous work.
Email: PlaidDadBlog@gmail.com