Christian's wife threw down a sewing challenge: Take a $0.04 valance from a thrift store and turn it into, not only a shirt, but a dress. Can it be done? Stay tuned as Christian makes a dress for his 1 year old toddler and a shirt for 8 year old daughter. In this episode we […]
This episode we sew a Smock Monster pattern (apron, bapron) and use the Bias Tape we made in the last episode. This is a fun and starter project when working with Bias Tape. How to use a Bias Tape foot: https://youtu.be/pOrmWMc_0Lk Buy A Bias Tape Foot: http://bit.ly/29tQ5ha Smock Monster Pattern: http://amzn.to/29AaIc8 Don't forget: SEW. FAIL. […]
Bias tape has many uses. From aprons, to baprons (our next project), bathing suits, and more. It's always something you should have on hand. Problem is, you can't always find pre-made bias tape to match your project. And if you do, it costs. So how do you make bias tape? Well, it's pretty easy actually. […]
On this (part 1) episode of Dad Sews, we how you how to sew an Eno Style Hammock. Research shows sleeping in a hammock cures insomnia, give more restful sleep, and holds and comforts children in need of a little extra TLC. PLUS – they're just fun! Here is the original Indestructible Christian saw before […]
Christian goes beyond the fail and shows you the finished project. Check out the original video with instructions how to sew back tabbed curtains HERE. Don't forget: SEW. FAIL. REPEAT. Check out DadSews.com for more videos and for parenting articles and videos, visit our main site, PlaidDadBlog.
Well, it's come to the final part of our how to series. This is where we tell you exactly how we're pulling off our podcast with a list of all the equipment we use. On both the 'Screaming Dads' and 'What Are We Watching?' podcasts, we record a video and audio version. This is because we […]
Christian gives a quick run down on setting up a green screen, lighting it properly, and an app that helps you find hot spots so your chroma key comes out perfect. Here is a link to the Film Riot episode where they show in detail how to build your own light bar: http://www.youtube.com/watch?v=GJ6jTu… As always, […]
In Part 1: How to Start a Podcast for Free, I showed you that starting a podcast really is easy. The cherry on that cake: you don't have to spend a dime. Using equipment you already own, free hosting, and free software, you can deliver a solid product to your listeners. Some of you will stop […]
If something I'm interested costs more than $50, I research the mess out of it–nearly to the point of not pulling the trigger. OK, that last part can't be true or else there wouldn't be a 'My Way' in the article title. Over the next few weeks, we're going to discuss starting a podcast and […]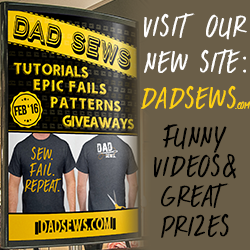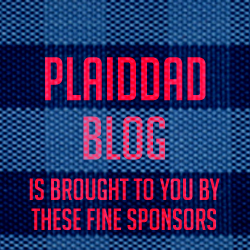 Would you like to write for PlaidDadBlog?
Send us a message if you would like to write a guest blog. Please include some writing samples or links to previous work.
Email: PlaidDadBlog@gmail.com