Tag @DadSews and a friend on Twitter.com and Facebook to win your own copy of 'The Best of Sewing with Nancy'. Here's some info on Nancy: Nancy Zieman (born June 21, 1953) is the TV host of Sewing with Nancy, a half-hour TV show that she co-produces on Wisconsin Public Television.[1] On the air since […]
PlaiddadBlog's Christian Lee, faces certain death every time he gets on the StarTrac Tread Climber. Can you help him figure out what he's doing wrong? Leave a comment below to save his sanity… and maybe his life. Don't forget to email us about joining Fatoberfest and you could win a free book, like 'Grill This, […]
Christian's kids take over the PlaidDadBlog and show him some nefarious uses for his Plaid Buff. What's that? You want a Plaid Buff of your own? Well, you're in luck. You don't have to strong arm one, you can get one for FREE here.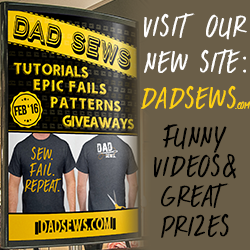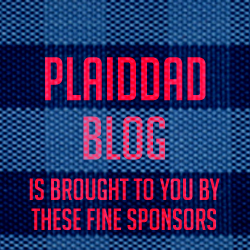 Would you like to write for PlaidDadBlog?
Send us a message if you would like to write a guest blog. Please include some writing samples or links to previous work.
Email: PlaidDadBlog@gmail.com