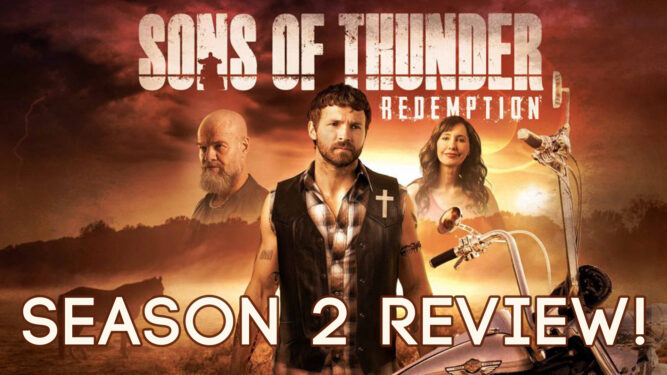 I previously reviewed the PureFlix series, "Sons of Thunder". Today I'm writing about the follow-up series "Sons of Thunder – Redemption". You can see the previous review HERE.
Most of the previous review stands up when it comes to the family-friendly nature of this sequel, but I want to hit the highlights below.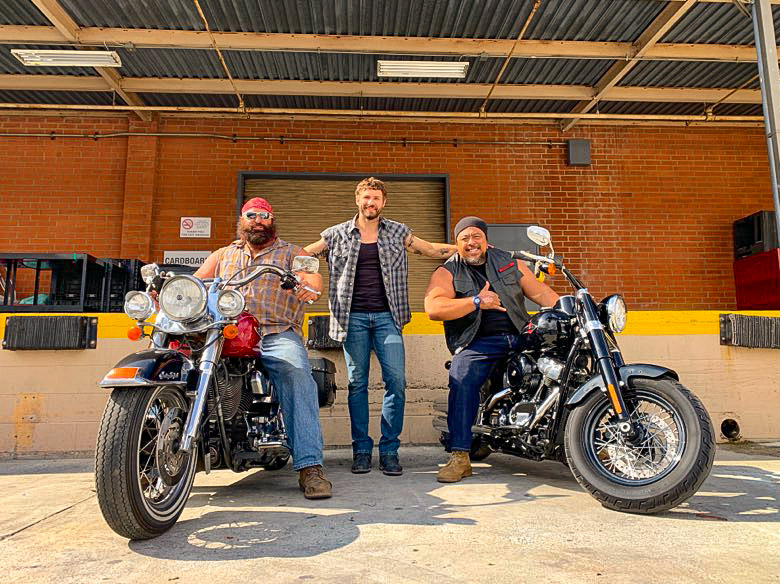 The series is a positive faith-based show, and still gets a recommendation from myself and my family.
The actors and the acting quality gets a solid upgrade. Additions to the cast include Kristy Swanson.& Lorenzo Lamas
There's a deeper dive into the characters, their motivation, their back story, and faith.
This series is less of the "Hero wanders into town, stumbles onto a problem, and helps right wrongs" – a show like say… "Renegade" (Lamas anyone??). It centers around one family and a horse ranch, which serves as the main set piece.
There's also less action, a slower burn with the drama, and as I mentioned, more time spent with the characters, means getting to know them better.
If I was going to point to the biggest miss of this series (and as a motorcycle rider, and this is kind-of a BIG miss) I'd have to ask, "Where are the motorcycles???"
Sure, the bikes are present and accounted for, but I just finished episode 5, and an entire ride took place OFF SCREEN! That's not cool. At least not for a show built around, and upon, motorcycle riders and gangs. There was a LONG scene of dialogue between the main two protagonists, that should have been filmed while riding their bikes, not standing near them. Modern sound equipment and motorcycles create the perfect opportunity to move the typical "walk-n-talk" scene to a "ride-n-talk". There's really no excuse, other than budget restraints, to not film it this way.
But seeing as how most families won't even notice this flaw, I doubt it will keep many from watching, nor should it. At the end of the day, it's about the characters, not the bikes. It's just a shame to see the motorcycles, in a motorcycle show, ridden less than the horses.
Check out Season 1 and Season 2
Christian Lee
Christian has had many roles in life. He's been a minister's son, a poor student, a computer geek, a bible college dropout, a corporate suit, a traveling comedian, and a failure at much he's tried. But he counts two huge successes in his life. He is husband to a wonderful wife, and father of two exceptional kids he wanted, a third 'surprise baby', and a in 2015, they met yet another surprise, as their fourth (and prayerfully last) child defeated birth control with her sheer will to exist.
Christian hosts a daily web series, the 'After School Show' and the 'What Are We Watching?' podcast with his son Carlin, as well as, DadSews, where he learns (and fails) to sew LIVE on camera.
Comments
comments