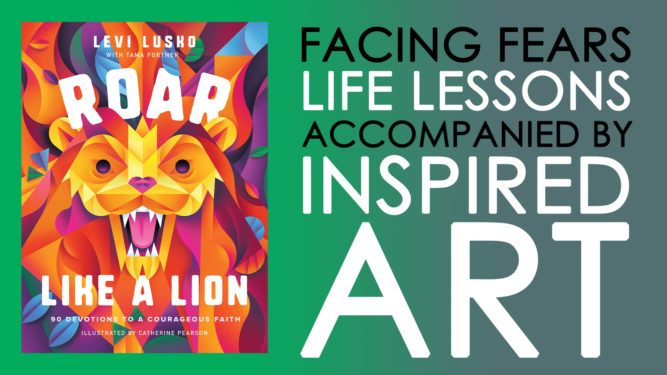 Let's face it, there's two types of children's books:
Beautiful art, but poorly written
Well written, but featuring uninspired art
Children's lesson or devotional books suffer from the following:
Bloated and overloaded with information
Preachy and aimed more at the parents than the kids
I point this out, not because we don't already know this as parents, but because I'm happy, nay EXCITED when I find one that goes against the grain. ROAR, written by Levi Lusko & illustrated by Catherine Pearson, really flips this paradigm on it's head.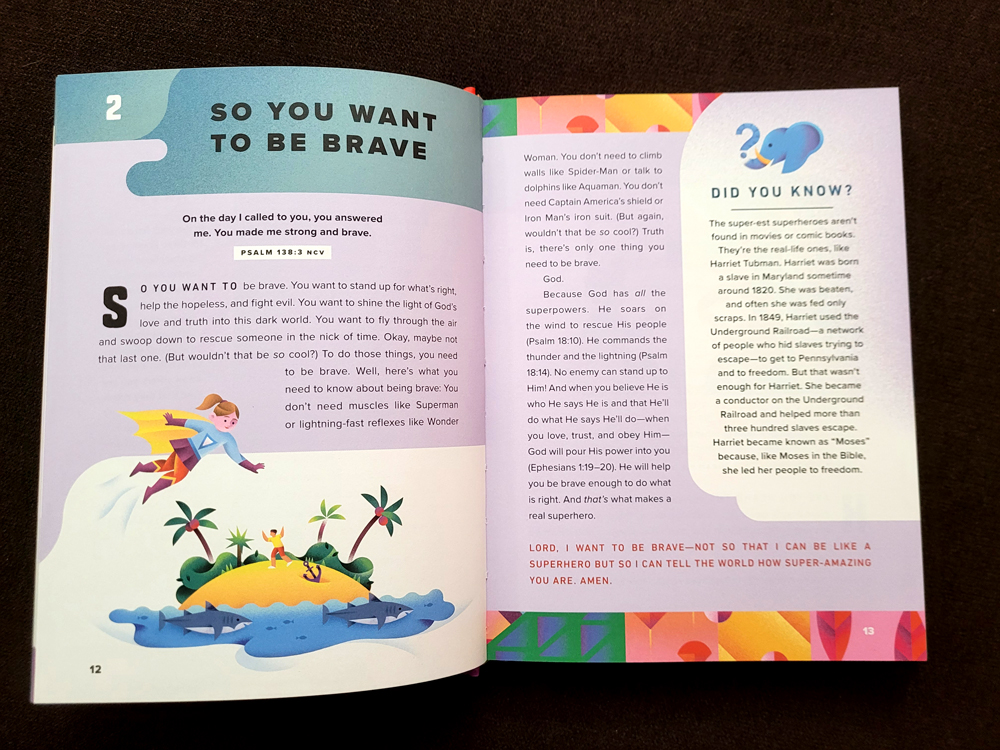 Every two pages is a devotional delight. Concise messages, grounded in real life and scripture, joined with eye catching art that draws in the reader.
This is EXACTLY what you're looking for in a bedtime, start-your-day-right devotional book.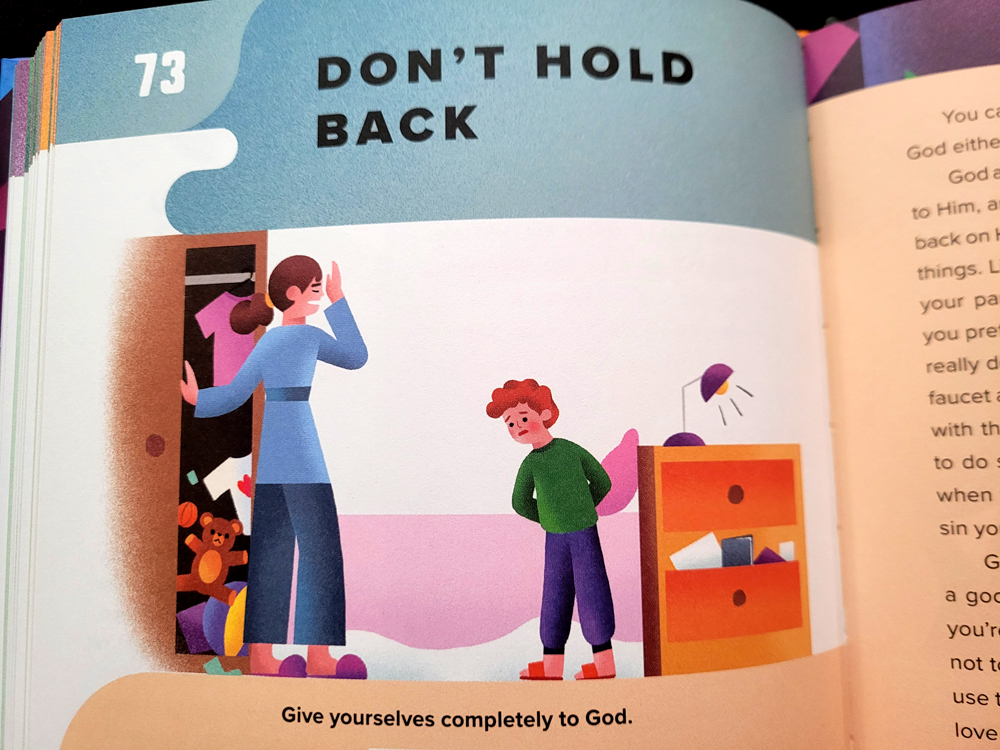 You won't hate to read this with your kids, which is really saying something given the dearth of quality books in this genre. It's nice to not have, "what in the world are they talking about??", rolling around in your head, while you drone on, and your child zones out.
This is a joy to read AND listen to.
Each devotion is accompanied by a "Did You Know?" or "Get Ready to Roar" sidebar, that gives an extra opportunity for kids to learn a fun fact, without cramming down their throat, "THIS IS SUPPOSED TO MAKE YOU A BETTER PERSON!!!"
It's clean, simple, and digestible.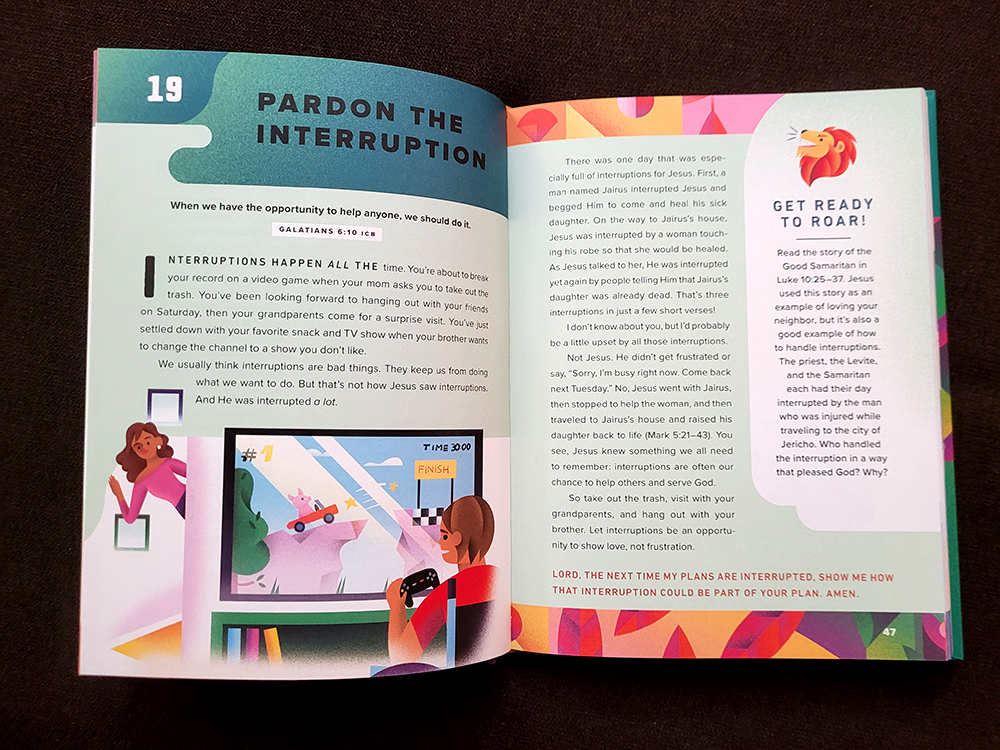 Buy it here: https://www.roarlikealionbook.com/
Tag a friend: #roarlikealion #RoarLikeALionMIN #tommynelsonbooks
Many thanks to Thomas Nelson for providing this product/product information for review. Opinions are 100% my own and NOT influenced by monetary compensation. I did receive the product in exchange for this review and post.
---
Christian Lee
Christian has had many roles in life. He's been a minister's son, a poor student, a computer geek, a bible college dropout, a corporate suit, a traveling comedian, and a failure at much he's tried. But he counts two huge successes in his life. He is husband to a wonderful wife, and father of two exceptional kids he wanted, a third 'surprise baby', and a in 2015, they met yet another surprise, as their fourth (and prayerfully last) child defeated birth control with her sheer will to exist.
Christian hosts a daily web series, the 'After School Show' and the 'What Are We Watching?' podcast with his son Carlin, as well as, DadSews, where he learns (and fails) to sew LIVE on camera.
---
---
Comments
comments