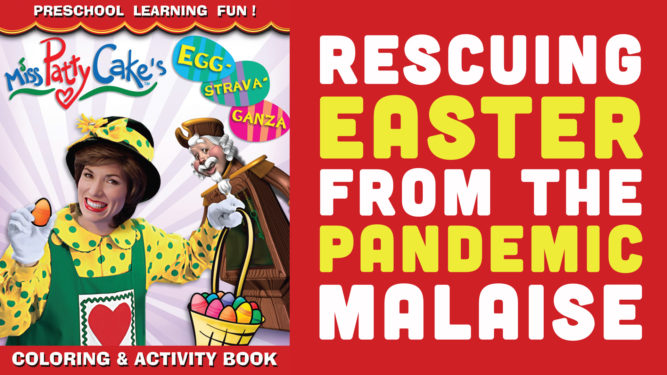 Look, when I was a kid and Easter rolled around, it meant painting eggs and hunting them down the following day with a large group of friends. We all know how THAT'S gonna' go this year… again.

That's where Miss Patty Cake swoops in to save the day. Not only do we have egg hunting related activities, but we also have word finds, connect the dots, and many other Easter themed action the kids can do if it's raining, or say, a nation-wide pandemic is going for the year two title of 'Worst Ever'.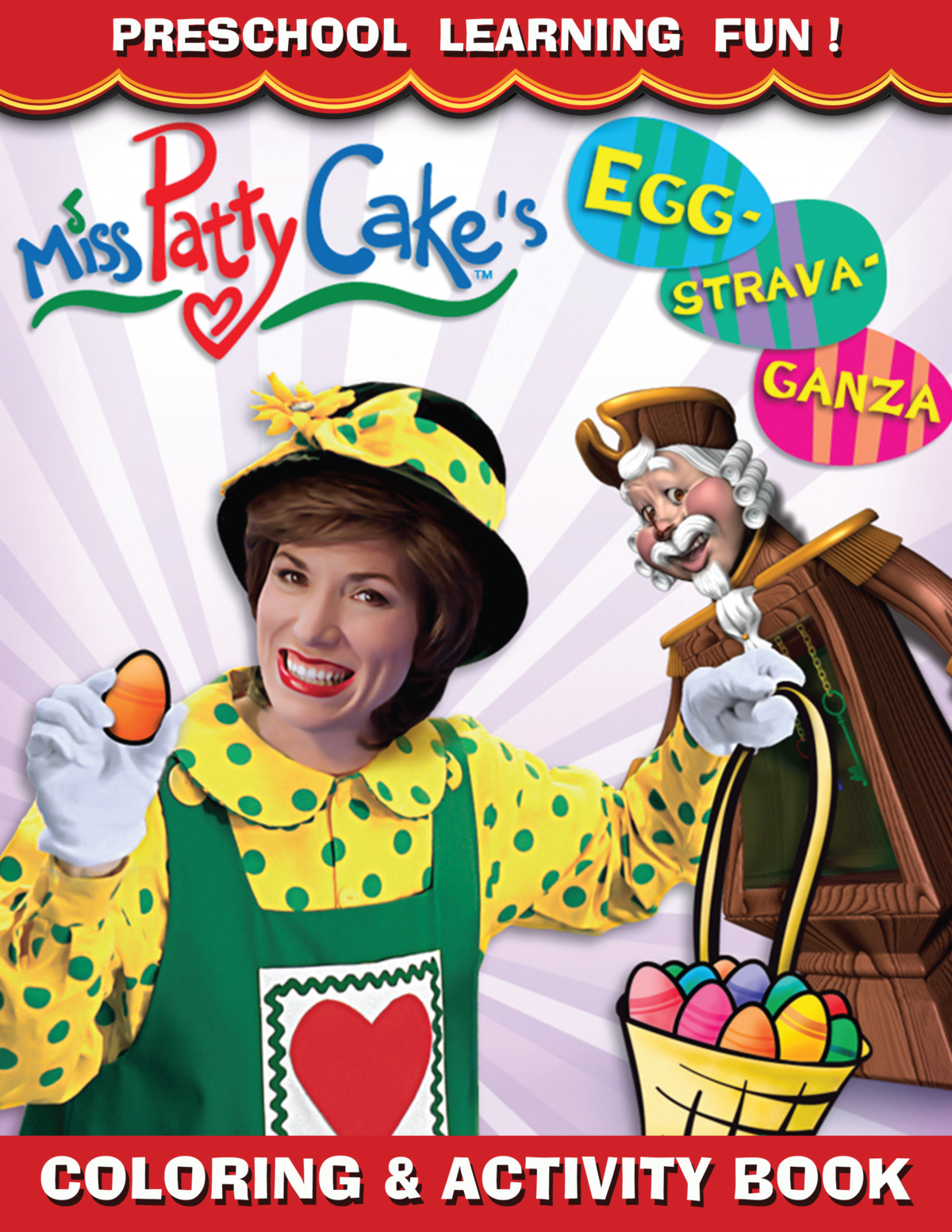 Like many of you, I've struggled to keep the kids active and socialized (and by socialized, I mean LIVING without the neighbors saying "he seemed so nice, we never saw it coming" on the 6 o'clock news). Granted it's easier for kids to have social interactions when you have four kids, but even they grow stir crazy, wanting to see other faces. Miss Patty Cake steps in and provides a pseudo Mary Poppins figure to relieve some of the stress.
Check out these pages, and be sure to get your own FULL LENGTH coloring and activity book here: https://www.shopmisspattycake.com/products/eggstravaganza-activity-bundle
FEATURES:
● A NEW Resurrection package from Miss PattyCake, just in time for Easter!
● Featuring 9 interactive songs that sing the truth of Easter in easy rhyming lyrics!
● The companion book includes FUN worksheets, games, and coloring activities designed to
teach new skills, fuel creativity, and (with adults' help), continue to lay a Biblical foundation
in little lives. Perfect for babies, toddlers, and even kids up through 1st/2nd grade!
● Each of the 30 COLORING/ACTIVITY SHEETS has a MATCHING SONG or BIBLE VERSE that
helps your child learn scripture and sing BIBLICAL TRUTHS
● ADDED BONUS – 2 pages of creative Easter celebration ideas for parents/teachers called
"EXTRA CREDIT" – HOURS of FUN with a LIFETIME of BENEFITS!
#MissPattyCakeMIN #MomentumInfluencerNetwork #MissPattyCake
Disclosure: Many thanks to Miss PattyCake for providing this product/product information for review.  Opinions are 100% my own and NOT influenced by monetary compensation.  I did receive a sample of the product in exchange for this review and post.
---
Christian Lee
Christian has had many roles in life. He's been a minister's son, a poor student, a computer geek, a bible college dropout, a corporate suit, a traveling comedian, and a failure at much he's tried. But he counts two huge successes in his life. He is husband to a wonderful wife, and father of two exceptional kids he wanted, a third 'surprise baby', and a in 2015, they met yet another surprise, as their fourth (and prayerfully last) child defeated birth control with her sheer will to exist.
Christian hosts a daily web series, the 'After School Show' and the 'What Are We Watching?' podcast with his son Carlin, as well as, DadSews, where he learns (and fails) to sew LIVE on camera.
---
---
---
Comments
comments