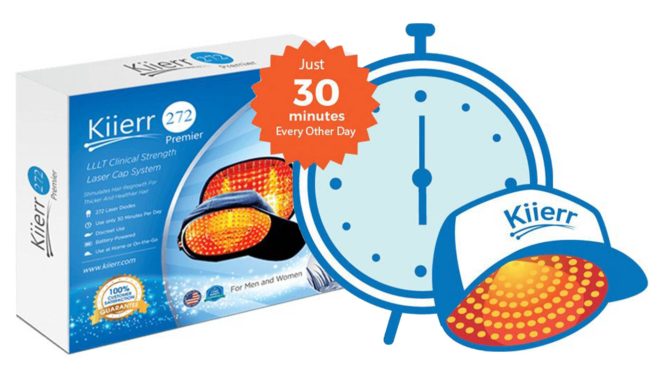 Top Hair Loss Causes in Men Over 30
For men, a thick and luscious head of hair can be a huge source of confidence and appeal when it comes to success in romantic relationships and even professional endeavors. Therefore, experiencing hair loss can be a very stressful experience.
Though hair loss is upsetting and undesired for most people, it is unfortunately extremely common, especially in men. Studies show that around 85% of men will experience some level of hair thinning by the time they turn 50, and many men notice thinning hair as early as their 30s.
Top Causes of Hair Loss in Men Over 30
Hair loss can feel especially frustrating if you feel that you've done everything right. You could maintain a healthy diet, get haircuts often to get rid of split ends, and refrain from overusing heat treatments like blow dryers, but that doesn't mean you'll be exempt from hair loss. You may be wondering, what exactly causes hair loss in men, especially over 30? Here are some of the top triggers for thinning hair to look out for:
Genetics. Think about the older men in your family. Did they maintain a thick head of hair well into their 50s and 60s or were they balding by 40? Men can often get a peek into their genetic futures by analyzing the hair patterns of their fathers, uncles, and grandfathers.
Male pattern baldness, or androgenetic alopecia, refers to hair loss that is caused by a genetic predisposition. Men with androgenetic alopecia make up a huge percentage of all people experiencing hair loss, and this type of hair loss is one of the most difficult to reverse without medical intervention.
However, there are many useful treatment options to slow the effects of pattern baldness and support healthy hair growth, including laser caps. The best laser cap will rejuvenate hair follicles and increase blood flow to the scalp using Low-Level Light Therapy, or LLLT. They are FDA-cleared and clinically proven to increase hair growth on the scalp.
Medical conditions. When you have an autoimmune disease or other underlying condition, many aspects of your health that aren't technically related to your condition can still be affected. The primary reason for this is that medical conditions can put your hormones into an imbalance, causing unexpected symptoms that aren't directly related to the condition itself.
For example, thyroid disease and ringworm are two common conditions that are known to cause a hormonal imbalance, which can lead to hair loss. However, this type of hair loss is less permanent than pattern baldness or even alopecia areata, which causes patchy hair loss all over the body. This means that your hair should eventually return to its previous fullness and appearance once your hormones have been regulated.
High stress. Stress and hormone production are very closely related within the body. Therefore, it comes as no surprise that a traumatic event, a personal loss, or a period of high anxiety can wreak havoc on the endocrine system, often causing temporary hair loss as a side effect.
If you aren't genetically predisposed to male pattern baldness, your hair growth cycle should get back to normal within a few months after a stressful event or extended period of high stress. However, if androgenetic alopecia is in your genetic coding, stress-related hair loss could trigger the condition and prevent your hair from growing back.
If you've experienced an excessive amount of stress recently, try exploring stress-relieving activities such as mediation, journaling, and exercise. Adding a destress routine into your daily schedule can revolutionize your quality of life while also supporting healthy hair growth and reversing non-genetic hair loss.
Diet. A man's diet can have a huge effect on many physical aspects, hair health included. Though "you are what you eat" may sound like an overstatement, the quality of your diet truly does make a significant impact on nearly every aspect of your life.
Deficiencies in protein, iron, zinc, omega-3 fatty acids, biotin, and other nutrients can lead to dull, brittle hair and even hair loss if left unchecked. Talk to your doctor about whether you may be living with a nutrient deficiency, how that could be affecting your hair health, and how to remedy the problem with either diet changes or supplements.
Medications. Whether you're taking a medication for a temporary issue or for an ongoing chronic illness, it's important to understand the side effects. Many medications can affect your body's hormonal balance, often causing hair thinning or hair loss.
If this is the case for you, ask your doctor if there is another medication you can switch to or any steps you can take to slow or stop hair loss.

*This article contains PAID promotion
---
---
Christian Lee
Christian has had many roles in life. He's been a minister's son, a poor student, a computer geek, a bible college dropout, a corporate suit, a traveling comedian, and a failure at much he's tried. But he counts two huge successes in his life. He is husband to a wonderful wife, and father of two exceptional kids he wanted, a third 'surprise baby', and a in 2015, they met yet another surprise, as their fourth (and prayerfully last) child defeated birth control with her sheer will to exist.
Christian hosts a daily web series, the 'After School Show' and the 'What Are We Watching?' podcast with his son Carlin, as well as, DadSews, where he learns (and fails) to sew LIVE on camera.
---
---
Comments
comments