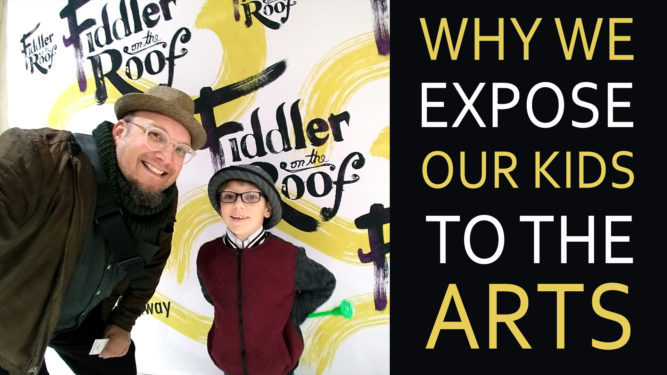 Took OllieMac to see 'Fiddler on the Roof' Saturday.
You might ask, "would a child that young even UNDERSTAND the play?"
We did a little pre-show prep, ie: Wikipedia. Had some discussions on the 45 minute drive, as well as some very hushed whispers during the action to make sure he was following along.
During intermission, I was buying us each an overpriced drink and pretzel, when I realized he'd told some people behind us that he didn't understand what was going on. I kept my eyes front as I listened.
"Well you see, it's all about the Jewish faith and tradition", the lady said.
"Oh, I know about David and Moses. When he was talking about the parting of the sea, I knew what he meant" OllieMac replied. "And David, of course, fought Goliath."
"Well, the Father just wants his girls to marry someone one well off and respected, following tradition", she told him.
"Yep", said Ollie. "I like the first boy. He is a tailor. My Dad sews. And the other boy is a teacher who likes to dance, and likes the girl. I think the father will see they love each other and that is good for them."
At this point I turned around, and the lady looked at me, and then back to Ollie, "I think you understand perfectly well what's going on."
We took our seats, and Mac decided to sit on my lap for the remainder. Being a late night he came ever so close to dosing off, but decided to sit in his own seat, not wanting to miss the end.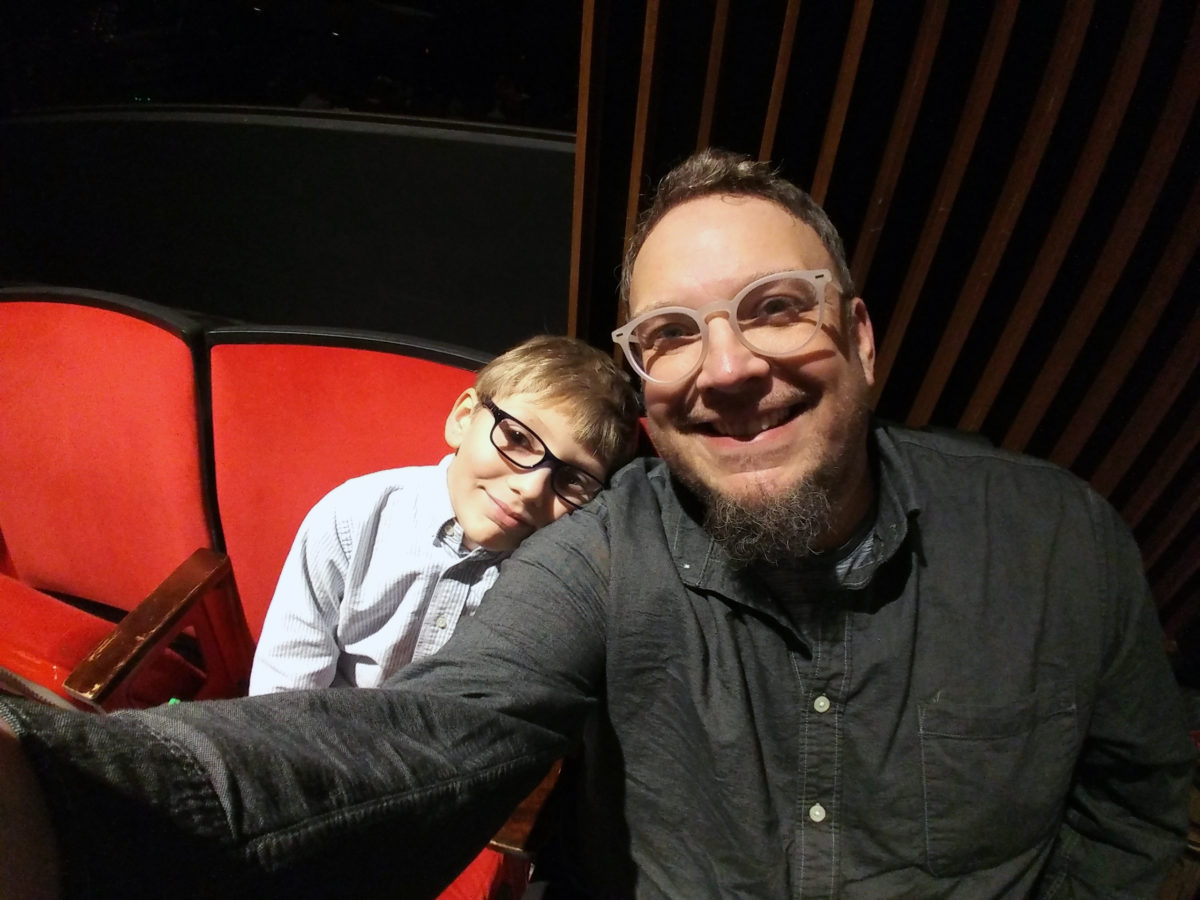 When it was over, we walked to the car, and our discussion continued during the entire drive home. Here's some nuggets that stood out:
O: "There should be a 'Fiddler on the Roof 2'. In that one, they'd go home and get back their land."
Me: "Well, would they really WANT to live near people that hated them?"
O: "Well, they'd kill the one guy that told the Constable to send them away."
Me: "But it wasn't just him. It was a whole town. Whole countries that hated them just for being Jewish."
He thought about that one for a while.
O: "Well I think it was cool that the Russian boy cared about them. He wouldn't stay in the town of bad people. It was like he wanted to BECOME a Jew like his wife."
Me: "He didn't though. He sympathized – even empathized (explained both words) with them over the situation, but becoming a Jew is quite involved.
Let's say you saw white kids being mean to a black kid in your class. For NO OTHER REASON than he was black. You'd stand up for him right? (he nods). You'd tell them they were wrong, right (nods).
Does that mean you want to be black? Does that mean you'll be turning black?"
O: "Oh… I guess not. I understand. But I WILL SAY, that has never happened in front of me. I have NEVER seen a black person treated badly for being black in my classes. We are all friends."
I just listened, knowing that as he gets older he'll notice it happening more. To different people of ALL types, not just along color lines. Nerds, girls, jocks, theater kids, etc. I also smiled knowing that it may be a little less than what I'd seen in my life. A little more love. A little less bigotry.
So, when you one day read about the sequel 'Fiddler 2: The RECKONING', don't get mad about Hollywood running out of new ideas and pushing a gritty reboot. Smile knowing my little Blonde, Blue-Eyed Boy, saw a play about the mistreatment of the Jews, and it awoke his curiosity and sparked a need to help those who are hurting.
This is what the ARTS is all about. When you see a young kid enter a theater, don't assume they'll be obnoxious. Don't shake your head at the parent, rolling your eyes, and wondering aloud "why couldn't they get a sitter?!?!" Expose your kids to the arts as early as you can.
**But if some kid is yapping during the show and kicking the seats in front of them, call the usher so they can throw that little brat out! What is this, Spirit Air???**
Footnote: We spent 12 hours together Saturday, visiting multiple Santas, playing video games, eating junk food, walking through the rain looking at Christmas lights. Discussing life and what we loved. All said, it was one of the most perfect days I've ever experienced, not only as a Dad, but as a person. This will be one of those cherished memories I look back on in my dimming days. One of the bright spots in my life.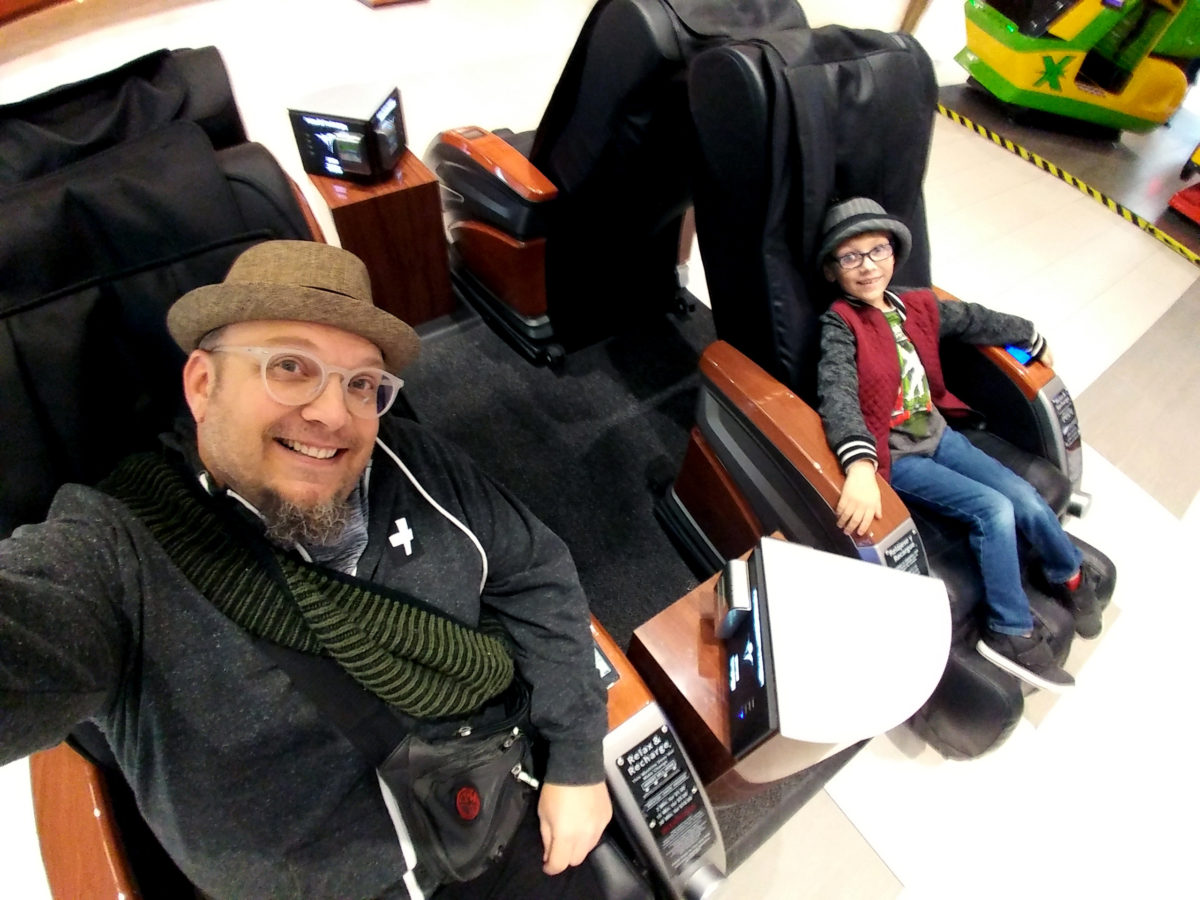 ---
Christian Lee
Christian has had many roles in life. He's been a minister's son, a poor student, a computer geek, a bible college dropout, a corporate suit, a traveling comedian, and a failure at much he's tried. But he counts two huge successes in his life. He is husband to a wonderful wife, and father of two exceptional kids he wanted, a third 'surprise baby', and a in 2015, they met yet another surprise, as their fourth (and prayerfully last) child defeated birth control with her sheer will to exist.
Christian hosts a daily web series, the 'After School Show' and the 'What Are We Watching?' podcast with his son Carlin, as well as, DadSews, where he learns (and fails) to sew LIVE on camera.
---
---
Comments
comments