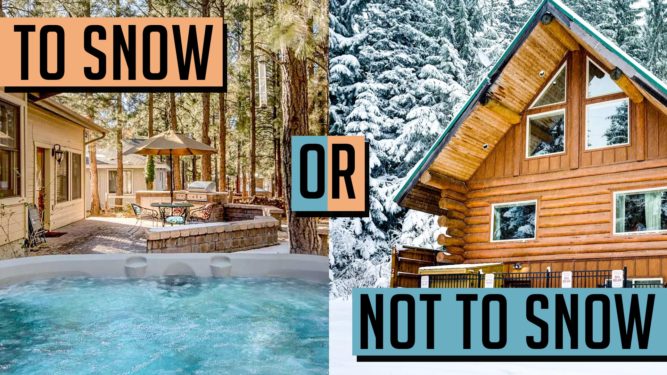 I received a curious email in my inbox this December. It was from the folks over at Vacasa.
The main jist of the message was: "Where do you vacation in the winter?"

Now, my family has a small getaway in the Outer Banks of North Carolina, and truth be told, when you have, (for lack of a better term), a vacation home – that's where you spend most of your time.
But the more I thought about it, do I actually spend that much time there in the winter? Sure, it's a milder winter there, but the winds are cutting, the ocean frigid, and frankly, we spend most of the winter indoors. I can do that at home.

What I want in a winter destination isn't to fool my senses by going someplace hot. I want to see snow. I want to ENJOY snow.

So, having piqued my interest, I looked into the info that Vacasa sent my way, and while I may not be looking to purchase a vacation rental, their Winter Vacation Report gave some great insights into the perfect snow laden vacation spots around the US.

Come with me as I touch on a few of my personal favorites below!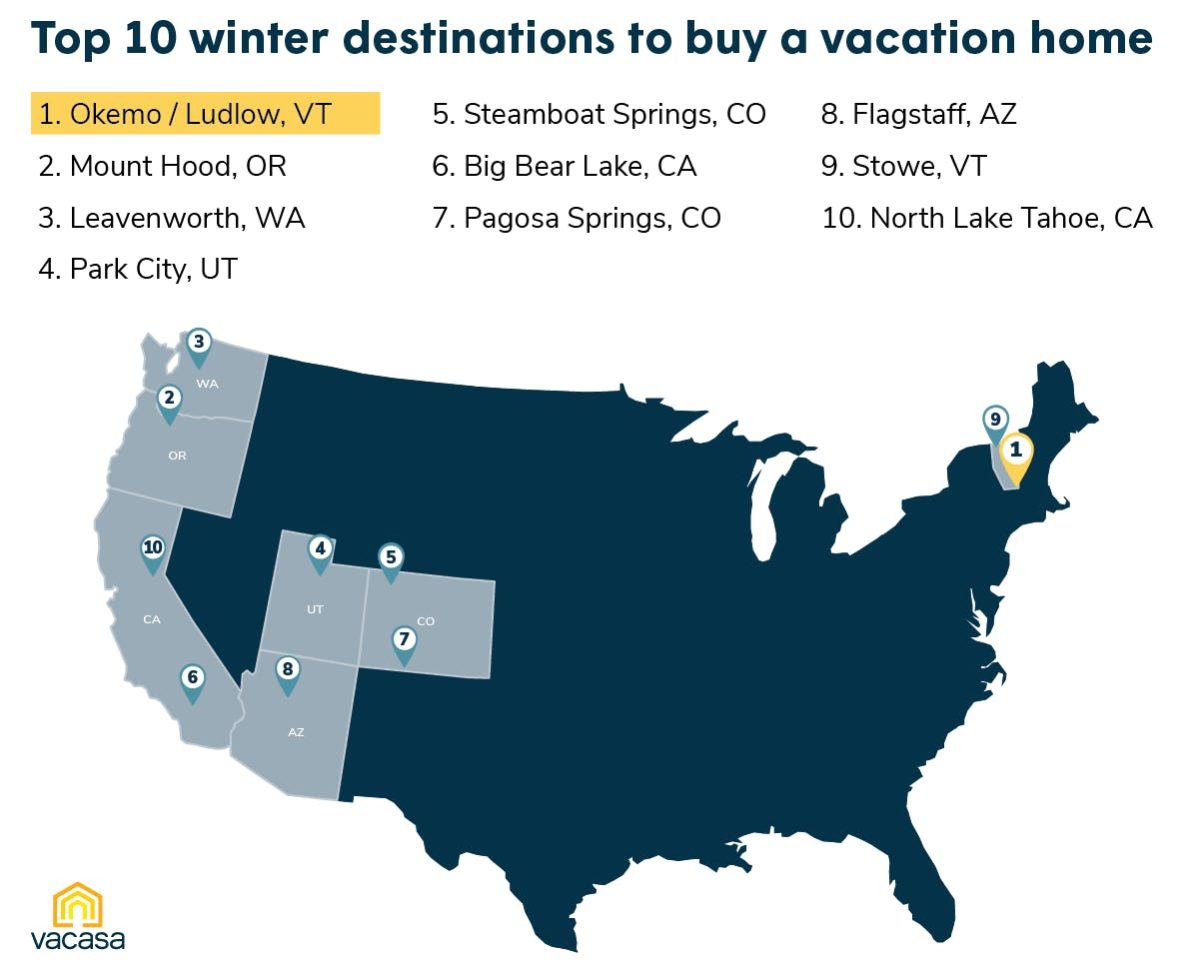 4. Park City, UT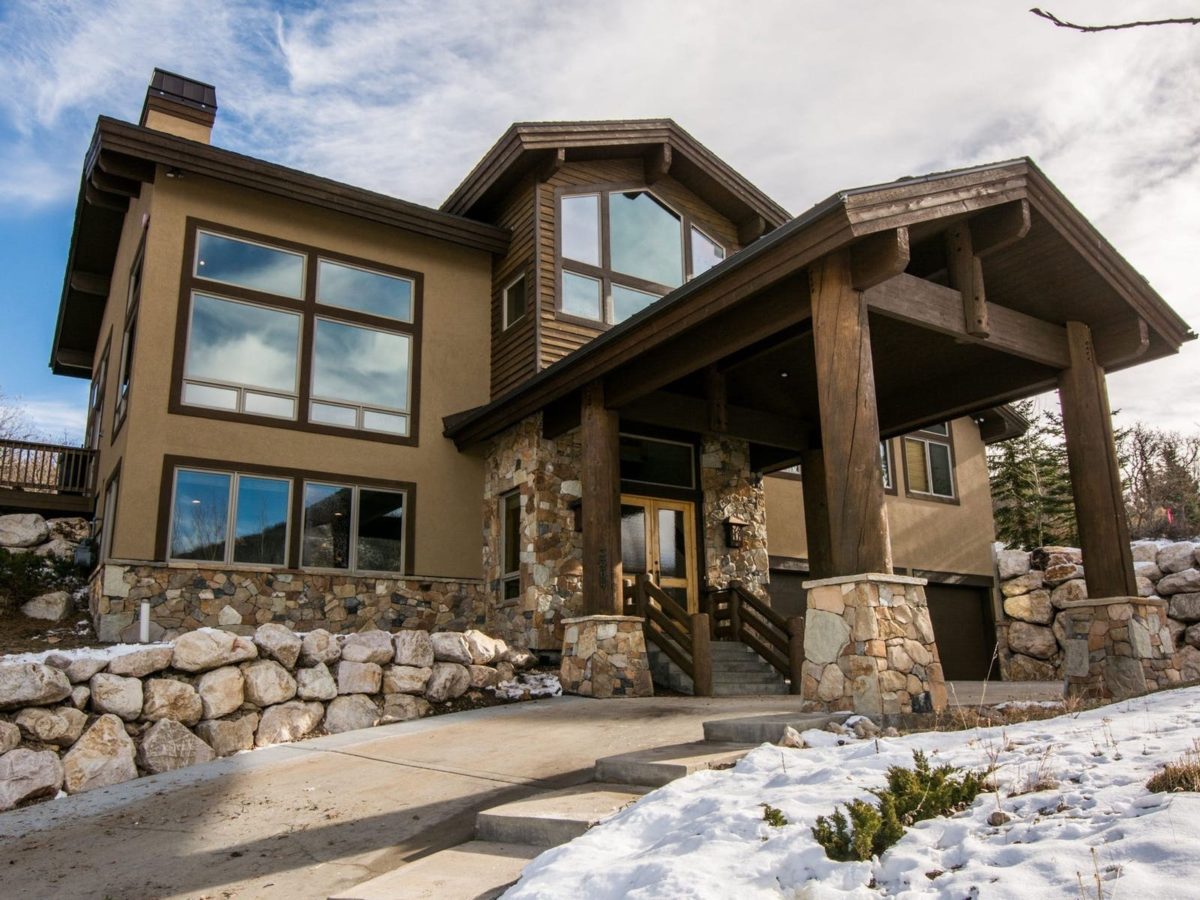 This one is a no-brainer. I've been out to Park city and it is lovely. Dare I say, it upstages neighboring Salt Lake City. Here's some info on it:
"Home to the legendary Deer Valley and Park City Mountain Resorts, and hosting the star-studded Sundance Film Festival each winter, Park City is in a league of its own. Vacation rentals in Park City are top performers, but buyers who are willing to invest for the future will see better ROI in the up-and-coming areas just outside of town. Consider nearby Deer Valley Resort and new developments near the Jordanelle Reservoir and Heber-Kamas border. There are a lot of great places to buy vacation rental property near Park City if you're patient—they'll be ideal rental income drivers in a few years."
Explore Park City vacation rentals.
1. Okemo/Ludlow, VT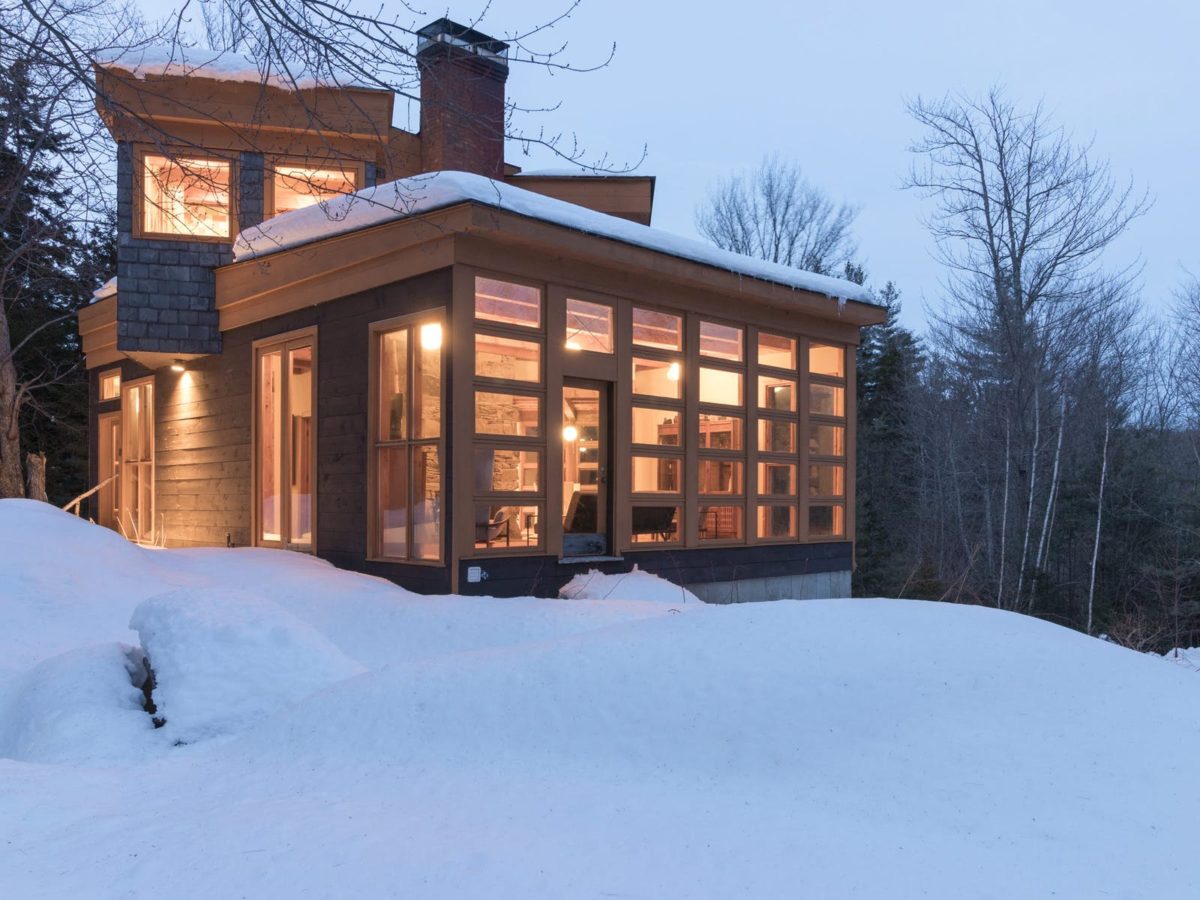 This one surprised me. If you're looking to BUY, this is surprisingly affordable. With the cheapest houses on the list, Vermont is looking like a PRIME spot to set up shop. And think of how easy it is to hop around to major Metropolitan cities on the NorthEast coast!
"Two hours south of Stowe, Ludlow is a quiet Vermont mountain village known for its vibrant history, friendly community, and natural beauty. Ludlow is home to Okemo Mountain Resort. Legendary among East Coast skiers, it boasts some of the best grooming in the world and was dubbed the nation's best family resort by Parents Magazine. A small-but-mighty mountain market with affordable cabins and a growing booking season, this is an ideal region to buy a winter vacation home—especially if you're willing to put in some work. The area saw a lot of construction in the '70s and '80s, and renovations help homes here stand out."
Explore Okemo and Ludlow vacation rentals.
8. Flagstaff, AZ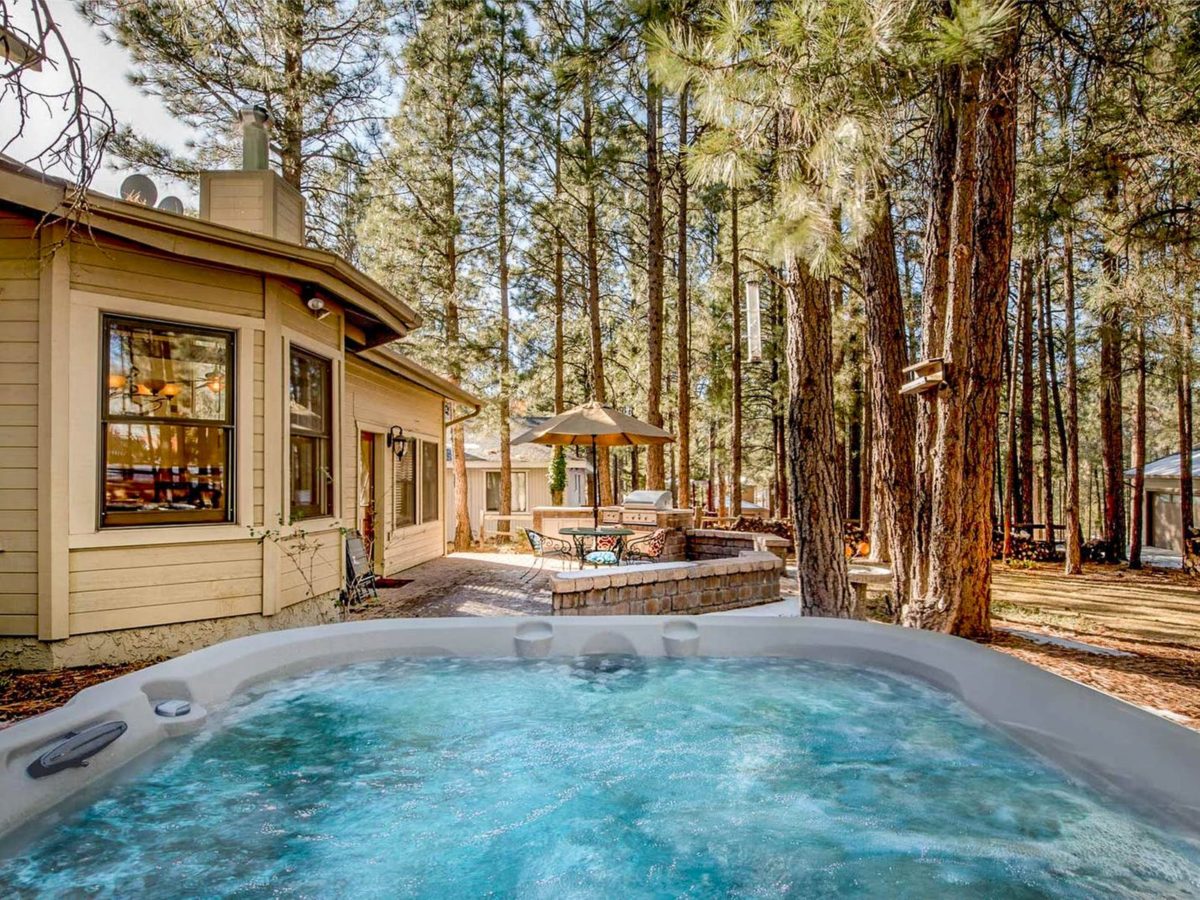 Look…. you HAVE to include a sunny destination in any winter vacation list. Some people just DO NOT want to deal with snow and ice. So, sit back with your MaiTai, and enjoy the hot tub my friend.
"Located about 150 miles north of the sun-soaked Phoenix area, Flagstaff sits at an elevation of roughly 7,000 feet, giving it a four-season, high desert climate unlike most of the state. During winter, vacation rental guests flock to Flagstaff to shred fresh powder at the Arizona Snowbowl. Offering postcard-perfect hiking trails as well as the snowy San Francisco Peaks, and located only 80 miles from Grand Canyon National Park, Flagstaff offers year-round opportunity for vacation homeowners."
Explore Flagstaff vacation rentals.
So there you have it!
You can check out this link for the rest of their TOP 10 winter destinations. Whether you're looking to buy, or just chill for a season, you can't go wrong.

Thanks to Vacasa for partnering up with me, and I hope to see some of you out on the slopes!
(Who am I kidding?!? I'll be sipping hot chocolate in the lodge.)
---
Christian Lee
Christian has had many roles in life. He's been a minister's son, a poor student, a computer geek, a bible college dropout, a corporate suit, a traveling comedian, and a failure at much he's tried. But he counts two huge successes in his life. He is husband to a wonderful wife, and father of two exceptional kids he wanted, a third 'surprise baby', and a In 2015, they met yet another surprise, as their fourth (and prayerfully last) child defeated birth control with her sheer will to exist.
Christian hosts a daily web series, the 'After School Show' and the 'What Are We Watching?' podcast with his son Carlin, as well as, DadSews, where he learns (and fails) to sew LIVE on camera.
---
---
Comments
comments