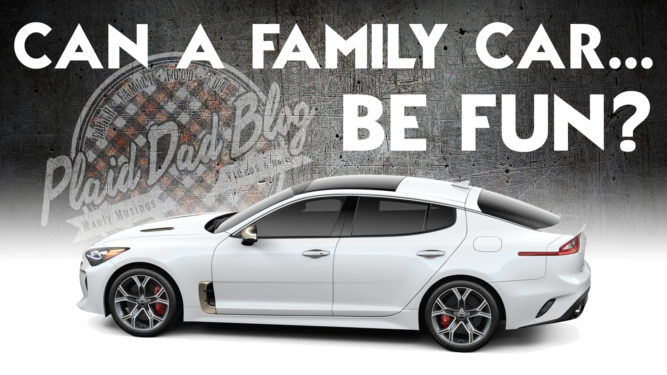 I was granted the opportunity to attend #TheNewKia event in San Diego, CA last week. It almost seems like a lifetime ago, as I'm back to the daily grind of work, parenting, shuttling kids, etc. There have already been so many wonderful things said about the experience, by writers far greater than myself, so I've linked many at the end of this article.
You're likely to see the hashtag #KiaFamily floating around the interwebs, and I must say, that sentiment does ring true. These folks are not just car dealers. They truly are a group of people that reflect the values and closeness of a family unit. I was shown much love while in Sunny-ish San Diego. While the focus was on cars it also…. wasn't.
It was on the experience.
Sure, I could talk to you about the glorious fish tacos, the Live Band Karaoke, the fact that they took over a Krispy Kreme and said "Anything you want guys." HECK! Almost every picture of me at the event shows me shoving food in my mouth (see above), but I'd really like to focus on the car, because it's time for a little – or a lot – of honesty.
I didn't care for the Kia.
"OOOOOOHHHH did he just burn Kia after they flew him across the country to drive around in their cars????" Yeah. And No.
You see, ten+ years ago, I thought Kia was just a cheap car, for people with not a lot of cash, to get from point A to Point B. I wasn't impressed. The cars didn't look cool, sound cool, or grab my interest in ANY way. Well last week I found something out. Something that they're not keeping a secret: Kia thought the same thing too. If you prefer other car brands, take a look at this 1966 pontiac gto.
What was once a JD Power bottom dweller has, in a very short time, become the flag bearer other brands are chasing….. and Kia is leaving them in the dust.
Between (and during) stuffing my face, and making silly videos with friends, I drove a Kia Sorento, and a Kia Stinger. Both outstanding in build quality, finish, comfort, etc. It checked ALL the boxes. I'm really here to talk about the Stinger though. After all, that's #TheNewKia being showcased, and whooooo boy, did it deliver!
I took the Stinger out on a solo trip, which I believe was best for all involved. Before I left what I can only describe as the LAUNCH AREA, I was given some tips and teases about its power. "Put it in Sport mode", he said. "Turn off traction control", he said. "Give it some juice", he said. From the INSTANT I stepped on the gas, I knew I had made the right choice to drive alone. I was going to do things in this car that would make passengers so jealous they'd try and take the wheel – or ruin the interior as I slung them around corners like a roller coaster shot off the rails. This was going to be FUN……
And it was.
Look, I could give you specs on the car, like the 365hp 3.3L V6 Twin Turbo GDI, or talk about the Heads Up Display, and Nappa leather trim, but the biggest point I want to make is it is F.U.N.
I absolutely adore getting out and about in the car as a family. There is nothing quite like a road trip or a long drive to pass the time. That being said, it is so important to make sure that you have a good insurance policy in place! No one likes to think too much about the possibility of getting involved in a car accident, but car insurance is a fundamental investment in your safety. Are you thinking of changing car insurance providers? Perhaps your policy is due for renewal or you have just purchased a new car? Comparison websites such as https://www.mycarinsurancequote.com are a fantastic resource. By comparing different policies and insurers, you can get the coverage you need at the best price for your budget quickly and easily.
To be honest, it is about time that I invested in a new car. I always seem to be out and about in our car these days and therefore I have been thinking about upgrading to a newer model. Who knows, after this test driving experience, I might even have to get a Kia! However, there is no denying that getting a new car can be expensive. I was speaking to a friend of mine about this just the other day. He always seems to be driving the latest cars and so I was curious to learn about how he managed to afford them. Apparently, nowadays you can get most cars on finance. This means that if you cannot afford to purchase a new vehicle outright, you can instead finance the car at a rate that you can afford to pay back. Having done some research it turns out that there are some amazing Car Finance Company options out there that can help you to secure the car of your dreams on a budget. Ultimately, car financing is definitely something I will be considering in the future.
Anyway, remember at the start, how I said: "It almost seems like a lifetime ago, as I'm back to the daily grind of work, parenting, shuttling kids, etc." If I was still in a Kia Stinger, it wouldn't feel like such a grind. To be honest, as a parent all you NEED is a basic car, that fits your family, and get you from point A to point B. The same would apply for getting a child in your family their first car, though you should think about having them run through florida traffic school, or the best school you can find in your own state, before eyeing any models of car. I guess the original Kia designers had it right all along. The new designers, however, figured out that you can still have a car that passes the Costco test, while delivering an exhilarating ride. Whether it's a quick run for milk, or a weekend road trip, you can (in a Kia) make every outing epic.
The above is an excerpt from THE AFTER SCHOOL SHOW – Watch now!
More great post from #TheNewKiaExperience: LunchBox Dad, Global Munchkins, Shuggilippo, She Saved, Bianca Dottin, Live Love Texas, Parent Normal, Three If By Space, and QG Kia enthusiast: OWTK.
*I was compensated with travel expenses to attend #TheNewKia experience, but these thoughts are most definitely my own*
---
Christian Lee
Christian has had many roles in life. He's been a minister's son, a poor student, a computer geek, a bible college dropout, a corporate suit, a traveling comedian, and a failure at much he's tried. But he counts two huge successes in his life. He is husband to a wonderful wife, and father of two exceptional kids he wanted, a third 'surprise baby', and a In 2015, they met yet another surprise, as their fourth (and prayerfully last) child defeated birth control with her sheer will to exist.
Christian hosts a daily web series, the 'After School Show' and the 'What Are We Watching?' podcast with his son Carlin, as well as, DadSews, where he learns (and fails) to sew LIVE on camera.
---
---
Comments
comments