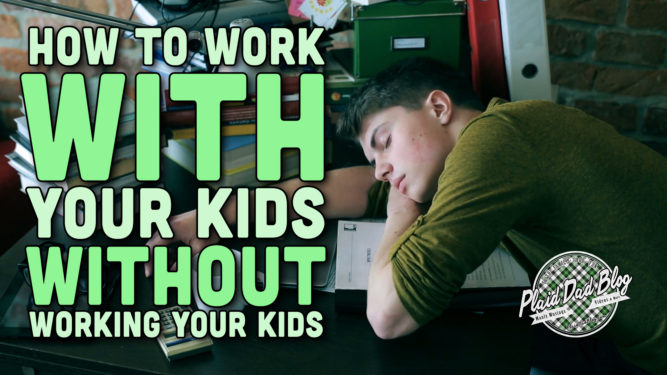 I get asked many times, "How do you find the time to work on all the projects you've got going?"
The simple answer is, I make time for things that are important to me. This means sacrificing time, for things that aren't. For instance, I decide this year to ONLY  watch football games played by my favorite team, or my wife's favorite team. I don't need to watch the Bills play the Bucs. I know neither one of them are getting to the big game and that's not likely to change for years.
What I DON'T do, is sacrifice time with my family. I get precious few hours of the day with each of them, and that time is important. Sure, there are moments here and there when they attend an activity while I work, but if they need me, I'm there for them. Period.
This is even easier to stick to, because I involve my kids in my projects. At DadSews, my oldest son is a part time camera man/producer, and I have the others try on clothes and model them. On the What Are we Watching Podcast, my two oldest children co-host the show, and help me interview celebrity guests. My newest channel, the After School Show, is a daily show, Mon-Thurs and is also co-hosted by my son Carlin.
So, I've shown how I work with my kids, but how do I keep from working my kids? Or better yet, over-working my kids.
For one, we make other things more important. Family, Church, school; these all take precedent over the projects they work on. Outdoor activities remain high on the list as well. Skateboarding, playing at the park, walks through our neighborhood; all of these are crucial to their physical and mental well being.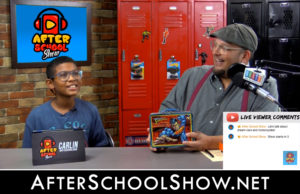 Make no mistake, they are also gaining skills that are extremely marketable in the coming years. My children are learning how to write scripts, talk on camera, edit video, set up lights and audio equipment, etc. Heck, my son had a public speaking engagement last year where he was the only person under 25.
It's also important that I keep the shows we do FUN. Why would they want to help with something that makes them miserable? Sure, sometimes I snap and fuss because they're missing a mark or not putting a full effort in, but this is the same thing I would do if it was homework, chores, or the lawn mowing business Carlin started this summer. There's a fine line between expecting perfection and expecting their best. Whenever I cross the line, I'm quick to apologize and let them know that wasn't OK, and I will try to do better.
There's a fine line between expecting perfection and expecting their best.
Here's the funny thing though. Now that we've launched a daily show, things should have gotten more stressful, right? It turns out the opposite has occurred. My wife spends more snuggle time in bed with the little ones (while attemping to keep them quiet for 15 precious filming minutes). I then follow immediately upstairs to hug, bathe, and snug the kids with their nighttime routine.
I'm no longer on the couch screaming at the ceiling for them to stop fooling around and do what needs to be done. I'm right there with them. Pulling off dirty clothes, and getting a few more precious moments in. In creating more work, I've managed to create more time.
Funny, eh?
***As always, thanks to my WONDERFUL wife, for helping me make dreams come true by carrying extra burdens at time with our kids. Keeping a 2 and 4 year old quiet for even 5 minutes is a feat deserving ALL the praise.
---
Christian Lee
Christian has had many roles in life. He's been a minister's son, a poor student, a computer geek, a bible college dropout, a corporate suit, a traveling comedian, and a failure at much he's tried. But he counts 2 huge successes in his life. He is husband to a wonderful wife, and father of two exceptional kids he wanted, a third 'surprise baby', and a In 2015, they met yet another surprise, as their fourth (and prayerfully last) child defeated birth control with her sheer will to exist. Having just missed Aaron in college by a few years, they connected online, finding they had a similar sense of humor [read: DARK] and decided to launch PlaidDadBlog. Christian hosts the 'What Are We Watching?' podcast with his son Carlin, and just launched a new web series, DadSews, where he learns (an fails) to sew LIVE on camera. Check out the new After School Show, Mon-Thurs 6:30p EST.
---
Comments
comments