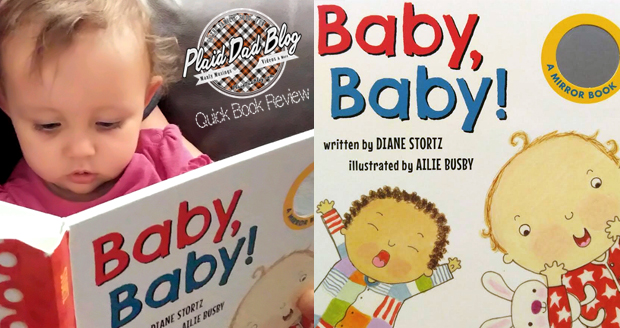 Baby, Baby!
written by Diane Stortz illustrated by Ailie Busby – Available at Amazon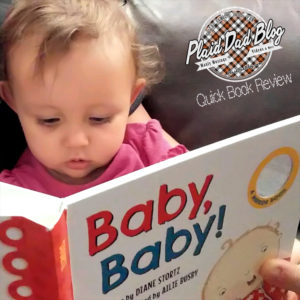 *EDIT* When we first read and reviewed this book MONTHS ago, we found it annoying. It has since become our favorite book to read with Big AL, because she likes to act out each page. You should really check it out.
I enlisted the help of our 11 month old for this review.  "Baby, Baby!" is a cute story about all the things a baby does in a day.  Cute pictures and rhymes make for an easy read the little one will want to do again and again.
After the first few (hundred) times you will be tired of the word 'baby' and look to eliminate it from your vocabulary completely. However, with the title of the book you kind of know what you're getting into from the beginning.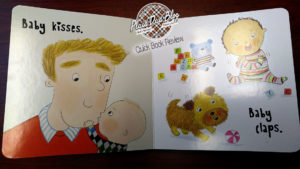 The front cover sells this as "A Mirror book". I expected it to be more than just one page with a mirror.  That being said, a few pages out and our daughter begins looking forward to that page and starts pulling on the book to turn to the end with the mirror.
I would have to say our toddler loves this book and would most definitely recommends it to your little one if she could talk.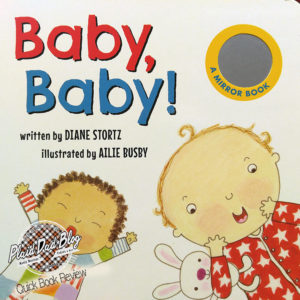 To win a copy of your very own, just leave us a comment below (or on our Facebook Page) why this book would be perfect for YOUR Baby Baby.
Available at Amazon – Brought to you by #BabyBaby & #FlyBy
CHRISTIAN LEE
Christian has had many roles in life. He's been a minister's son, a poor student, a computer geek, a bible college dropout, a corporate suit, a traveling comedian, and a failure at much he's tried. But he counts 2 huge successes in his life. He is husband to a wonderful wife, and father of two exceptional kids he wanted, a third 'surprise baby', and a In 2015, they met yet another surprise, as their fourth (and prayerfully last) child defeated birth control with her sheer will to exist. Having just missed Aaron in college by a few years, they connected online, finding they had a similar sense of humor [read: DARK] and decided to launch PlaidDadBlog. Christian hosts the 'What Are We Watching?' podcast with his son Carlin, and just launched a new web series, DadSews, where he learns (an fails) to sew LIVE on camera.
---
---
Comments
comments