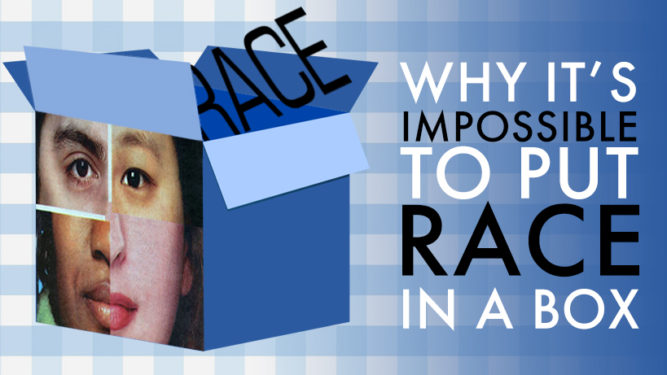 Next week, I board a plane to fly across the country. It's not to escape the winter weather, although that's surely a perk. It also isn't to experience the world famous San Diego Zoo (even though I'll likely be taunting lions, tigers, and bears with my ample girth, making them long for days of old, when a wall-less world would allow them to dine on me for days).
No, I'll be speaking to a convention full of dads about race.
Truly, I had NO intention to be a dad. I was ready to ride off in the sunset, with the wife, in our thirties. riding an ocean liner of course. No college tuition, no responsibilities other than deciding how late we'd sleep and where to brunch that day. I was content to be a pair.
Five years later, I have four children. I still don't worry about college tuition, because I'd never be able to afford it. When you have four kids in today's world, you start memorizing financial aid officer's phone numbers, and learning where the military recruitment stations are located.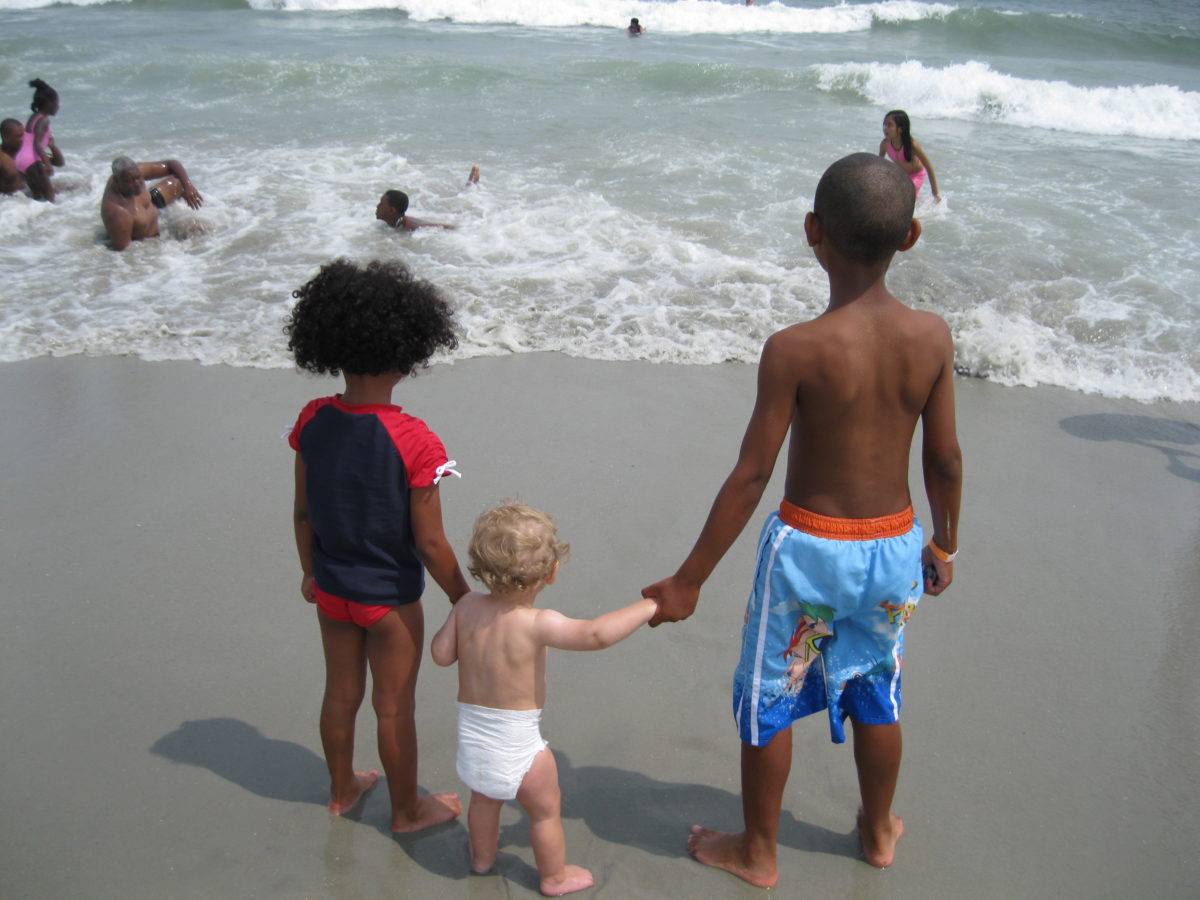 One responsibility I DO have however, is raising my kids to understand the racial issue in this country. I purposefully leave out the term 'divide' because I believe that once you name a thing as broken, it will forever be so. Their marriage is broken (can't be fixed). That project is defunct (can't be resurrected). The Patriots' Championships are tainted (OH SHUT UP!!!).
You see, I have a duty not only to my children of color (who aren't straight up black by the way – a mix of Chilean and African American), I also have a duty to my white, traditionally born offspring.
Color blindness is not a thing that should be taught. Or even attempted. As I sat on a conference call with fellow panel members last night, most of which were people of color, one thing became abundantly clear: we all see color, and we don't wish to stop.
Not seeing color gives the illusion of openness. inclusiveness. ONEness…. whatever that means. But in truth, if you don't SEE color, then you can't recognize when people are oppressed by it. Hurt. Scarred.
If I truly didn't see color, then I would view Dr. King as a crazy person. Why is he shouting about being oppressed? There's nothing different about him at all?!? Why is that group of people in that country we can't find on a map being murdered? Did they make a stink over nothing? It's not as if they are different!
My oldest son Carlin and I got to witness something very few people on the Earth ever get to see. We SAW my youngest son recognize the difference in our color for the very first time. Babies are not born with the eye sight to recognize color. we're actually just blobby masses to their newborn optics. On a day the eldest and I will never forget, we were both sitting over little OllieMac, playing with his wee fingers and toes, and as he looked up at us, he shook! His eyes darted back and forth between us and his desperately tried to shake free the image that was before him. We didn't match. He knew it, and we recognized it immediately.
Now, this was like glimpsing a rare comet come close to our atmosphere. It's changed. Gravity shifts its trajectory. Its purpose and path are forever skewed and effected by contact with this nebulous thing.
OllieMac would go from then on SEEING race…. and everything that comes along with it. He may start to attach stereotypes to color. Behaviors. Dislikes. These are connections a brain forms automatically without ever thinking about it.
Let's say in all of OllieMac's building blocks, every square was Blue. Every box in my house, Blue. Every 6 sided cube he experienced in life was Blue. Would it be safe to believe he, as a toddler, might make assumptions about this color? When we enter the stage of toddler learning, it should not surprise us when, as he starts to learn and name shapes, he's always confused. We would show him a pizza and he'd shout "Circle!", and we'd all cheer. We'd show him a slice of that pizza, "Triangle!" Again, cheers would erupt from his proud parents. We show him the box the pizza was in, "BLUE!" Yay… wait. No. No OlliMac, this is a square. Squares can be different colors. "Blue. Blue. BLUE!" All he sees are the corners that have bruised his arms every time he bumped into a table. The sharp block that hurt his foot as he stepped out of bed. There's no difference between a square and blue. They are the same.
This is what allows racism to thrive. A family raising their children to only see a segment of color. 'Thugs' on the news. The neighbor with the thumping bass that wakes daddy up at night. Black Panthers, not MLK. They have SHAPED their children's perspective.
It's my job as a father to recognize that our brains are imperfect vessels of knowledge. It's not enough to see with your eyes and let those connections build themselves. You must expand what you see. Widen your field of view. Question what you 'know' and examine what you do not. One you start really looking you will notice more colors. Wonderful beautiful colors. And you will start seeing them the way God intended – with your heart and soul.
---
---
CHRISTIAN LEE
Christian has had many roles in life. He's been a minister's son, a poor student, a computer geek, a bible college dropout, a corporate suit, a traveling comedian, and a failure at much he's tried. But he counts 2 huge successes in his life. He is husband to a wonderful wife, and father of two exceptional kids he wanted, a third 'surprise baby', and a In 2015, they met yet another surprise, as their fourth (and prayerfully last) child defeated birth control with her sheer will to exist. Having just missed Aaron in college by a few years, they connected online, finding they had a similar sense of humor [read: DARK] and decided to launch PlaidDadBlog. Christian hosts the 'What Are We Watching?' podcast with his son Carlin, and just launched a new web series, DadSews, where he learns (an fails) to sew LIVE on camera.
---
---
Comments
comments