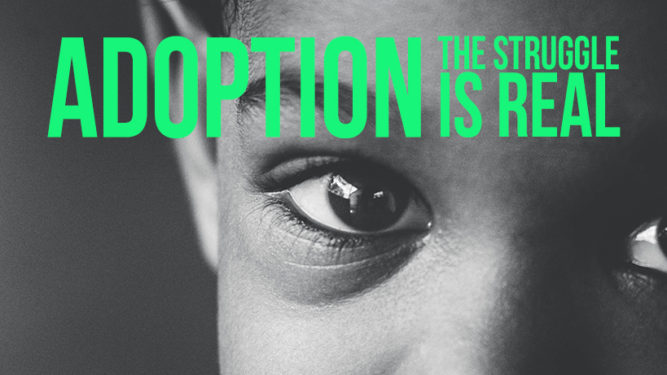 "NO!"
For the one thousandth time, he screams "No!"  Long; drawn out. With every single breath, "NO!" He knows (I'm certain he knows) it grates my nerves. Every night, we battle. I need him to go to bed. He's determined to stay as far away from his bed as possible. He wiggles. He wrestles. He tries with every ounce of strength his three-year-old body can muster to escape my clutches.
Every night, he tries.
Every night, he fails.
Every night, I feel like he wins.
Sometimes he sleeps through the night without screaming my name. Those nights are rare. More often than not, he waits until the witching hour to blurt out my name at the top of his lungs, all because he's too lazy to pull his blanket back up.  I stumble in the dark, drunk with sleep, and I pull his blanket up without saying a word. I meander back to bed for the fourth time since midnight.
It wasn't always this easy.
His little brother is worse.
The struggle is, as they say, real.
Our foster-to-adopt journey recently celebrated year one.  Our baby boy came to live with us on January 13th last year. His older brother will have been with us a year in March. To say our lives have been changed forever is, at (laughably) best, an understatement.  We've learned so much about ourselves–our love capacity is so much larger than we ever dreamed, our patience is shorter than we'd like to admit, and our confidence in our abilities often runs dry.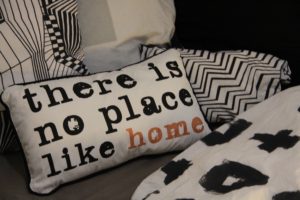 We sometimes often wonder what we signed up for.
We struggle with the boys' physical development. To say these boys like to eat is like saying Tom Brady is good at football. They're the best at it. They eat everything, and get upset when there isn't more. As this first year has progressed, it's become clear that these brothers have food issues.  When food is available, they eat as much as they can as quickly as they can. When we don't give them a bite of something immediately (I don't think you want a mouthful of half-cooked ground beef, buddy), they scream like you're shoving a wooden spoon through their skulls. And growing?  Wow.  These boys will be giants among giants. They're running through shoes because their feet grow at warp speed. They're going to be tall, strapping young men.
Young black men.
Not the adorable toddlers who smile and giggle. They will be strong black men who get an extra glance in a store; who are reported on a neighborhood Facebook page simply for walking when no one bats an eye at white teenagers walking in the neighborhood; who will be thoroughly instructed many times on how to conduct themselves during a traffic stop.
How do I, a white man, teach my black sons about these things? How do I, the only father they'll ever know, tell them about their biological father, who was never around? How does my wife, the only mother they'll ever know, tell them about their biological mother, who signed away her parental rights, knowing she wasn't capable of raising them?
The emotions flood over. Sometimes, they overwhelm.
Gratitude that God has called us to this task.  Joy that our family has grown. Excitement at all the laughter produced in our home by  our five children. Frustration at trying yet another technique to correct behavioral issues. Confusion at trying to figure out if outbursts are adoption trauma or just boyness. Sadness that they may never know their biological parents. Brokenness from the feelings of inadequacy that surface more than we'd like to admit. Apprehension from sacrificing time with each other and our girls because of the boys' needs. 
When it seems like we can't give anymore, we see little man smile. We hear baby boy sing "Let It Go" in gibberish. We see them chase each other around the house, cackling like no one in history has ever had as good a time as they're having in that moment. We witness our girls making room in their lives for these boys, loving them like they were blood. I hear my boys say, "Daddy, I love you."
It is in these moments that we embrace the struggle.
Yes, the struggle is real, but we are not alone. Our families have embraced these boys as their own. Our friends love on them like they've always been here. I know that I have a network of black men whom I can call on at any time for help; men who can serve as godly mentors to my sons.
Yes, the struggle is real, but we will not break. There are thousands just like my boys, children without families that desperately need love. Yes, raising them is hard. Yes, I realize daily how ill-prepared I am for the task. Yes, there are days when I'm so frustrated that sleep avoids me until just before one of them wakes me up screaming for his blanket. But God has called us to this task. He has adopted us into his family. Who are we to shun his example? Who are we to put our comfort ahead of the needs of these children? We may bend, but we will not break.
It's 12:10 AM. My brain is tired. I'm thankful for the few minutes I've had to think and write about this adoption struggle.  Yes, the struggle is real.
And it's worth it.
---
AARON SAUFLEY
Aaron Saufley, author of 'The Jumbo Shrimp Gospel' and 'Deep Roots', is a husband and dad who happens to moonlight as a hospice chaplain and preacher. He thinks Netflix is the greatest human invention next to pizza. He loves hanging out with his family, and when he has the time he also enjoys writing, a good cigar, craft root beer, smoking a mean rack of baby backs, movies, and trying not to die while running. Follow Aaron on Twitter.
---
---
Comments
comments