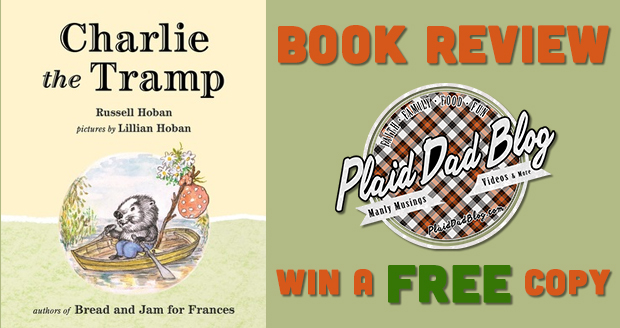 *You can win a free copy – see details below*
Charlie is a beaver who decides, much to his parents and grandfather's chagrin, he does not want to chop down trees, build dams, take care of his fur or teeth, or have chores and responsibilities.  He would prefer to sleep in the fields and do small jobs in return for food.  His parents give him a bit of freedom to test out his theory of how great the life of a tramp must be.  After a few days, the river calls to Charlie and he begins to do the work of a beaver on his own.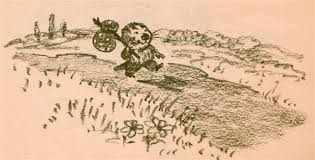 I found this to be an interesting take on the often told tale of a child running away and ultimately learning gratitude.  I appreciate that after their initial shock Charlie's parents encourage him to follow his dreams and allow him to find his way. I like that Charlie comes back to the life of a beaver on his own terms. As a parent of four spirited children I find encouragement in that (Proverbs 22:6, Train up a child in the way he should go and when he is old he will not depart from it).
There are a few outdated aspects of this book, first (obviously) being the use of the word tramp.  We read with our children quite a bit so they are aware that words can have multiple meanings.  Three of the four are young enough to not know the current popular definition of the word tramp, our oldest however giggled at several sentences during the reading.  
Also worth noting, it's impossible to believe the author chose this name without giving a not so subtle nod to the late, great, Charlie Chaplin. His Tramp character in silent film was world famous. One of the first global stars created by the machine that is now thought to have destroyed books. Or one day will. 
There are a couple gender stereotypical statements and ideas as well.
"That is how men are," said Mother. "They all want to be tramps."  Mother, rushed home to get breakfast "ready on the table when the men got home."  
These definitely harken back to the "good old days"……. depending on what you feel is "good".
Aside from these minor quirks that come from the time period (originally published in 1966) this is a cute story that all of our children enjoyed listening to and we could enjoy reading to them, a seemingly rare combination these days.
If you would like to win a FREE copy of 'Charlie the Tramp', just leave a comment below on why you or your kids deserve the book. Also, you get an EXTRA chance to win by sharing this post on Facebook & tagging PlaidDadBlog!
---
---
CHRISTIAN LEE
Christian has had many roles in life. He's been a minister's son, a poor student, a computer geek, a bible college dropout, a corporate suit, a traveling comedian, and a failure at much he's tried. But he counts 2 huge successes in his life. He is husband to a wonderful wife, and father of two exceptional kids he wanted, a third 'surprise baby', and a In 2015, they met yet another surprise, as their fourth (and prayerfully last) child defeated birth control with her sheer will to exist. Having just missed Aaron in college by a few years, they connected online, finding they had a similar sense of humor [read: DARK] and decided to launch PlaidDadBlog. Christian hosts the 'What Are We Watching?' podcast with his son Carlin, and just launched a new web series, DadSews, where he learns (an fails) to sew LIVE on camera.
Comments
comments