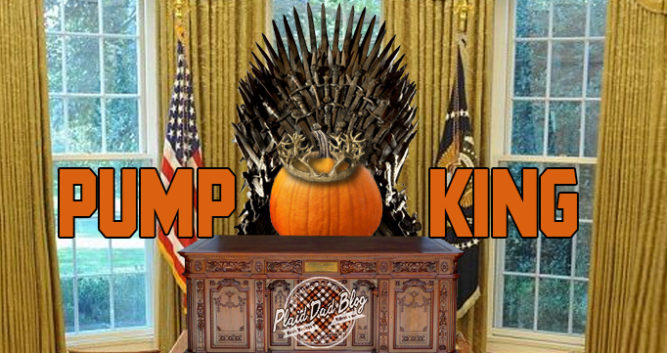 Donald Trump.
Somehow, he pulled off the biggest political upset since Harry Truman's big win in 1948. We're all going to have to get used to saying "President Trump."
Many of us are ecstatic–we expressed our anger over the last decade and our non-politician, "tell-it-like-it-is" candidate won, and he did so his way. Some of us are relieved because even though Trump was not ideal, at least he's not Hillary. And some of us (myself included) aren't thrilled at all, and wouldn't be if the result was a Clinton victory. We feel like we went to sleep and woke up in the Stranger Things Upside Down.
Regardless of how we feel, the election of 2016 is now over. No matter how we voted, come January 20, Donald Trump will be sworn in as our 45th president. We will be witness to many a trump news update with him leading our country, and it will be inescapable. So, here's the question; Now what?
Regardless of your political leanings, here are some things we can do:
If you supported Trump, be humble in victory. It's easy to gloat when we win. Don't forget that many of your neighbors are heartbroken, angry, and scared. Don't launch a Facebook post telling people who didn't vote for Trump to get over it and move on. Celebrate if you must, but don't be a jerk. And commit to working with people who voted differently than you.
If you didn't support Trump, be gracious in defeat. It's easy to lash out when we lose. The temptation to proclaim the beginning of the apocalypse is high. Don't yield to the temptation to end friendships or block Facebook friends who voted differently than you. Be gracious and determined to work together.
Do more than vote. Many of us are content to shout our positions from the mountain top and vote them. In some of the circles I run in (Christian), this is especially true of abortion. If you claim to be pro-life, are you actually doing things to promote life? Are you fostering? Are you adopting? If not, are you supporting those who do with your time and your money? Are you helping vulnerable women? Are you for programs that provide support and education for young mothers? Are you pro-life for everyone–pre-born infants, post-born infants, the elderly, minorities, refugees? If you're not, if you only vote, then stop calling yourself pro-life. You're pro-birth. This goes for any issues we're passionate about. If all we do is vote, are we really that passionate?
Respect and (if it's your cup of tea) pray for the winner. When January 20 rolls around, once Donald Trump takes the oath of office, he will be our president. Your president. Christians, the Bible tells us to honor, fear, and respect those who rule us. That includes those we did not vote for. I know many Christians (myself and my wife included) who did not vote for Trump. We need to respect and pray for him. For Christians who've been so angry the past eight years, the trashing of President Obama has become a black eye on for many in the American church. For the next two months, he is still our President. Regardless of what many of us may think, he is not the worst president in our nation's history. Many of us do not agree with his policies. We must still respect him as president. And we must do the same with the president-elect.
Love your neighbor. If you voted for Trump, remember that many of your neighbors did not. And many of them are scared–and (fairly or not) they now view you with suspicion. Your Muslim neighbors, your neighbors who come from other cultures and nations, your neighbors with pre-existing medical conditions, your neighbors who couldn't afford insurance before the Affordable Care Act, your gay neighbors, your neighbors of color, your neighbors who voted for someone other than Trump–they are your neighbors. They still deserve to be loved. So fight for them as hard–harder–than you fought for Trump. Fight for the oppressed, the minority, the disenfranchised. And regardless of who we voted for, let's all do so with the only weapon that wins–love. We must all do so if our nation is to heal.
The election is over. There's hope for healing to take place. As a dad, this is an excellent opportunity for me to teach and show my kids how to heal from hurt. How well and if our nation heals depends on us.
All of us.
What role will you play?
AARON SAUFLEY
Aaron Saufley, author of 'The Jumbo Shrimp Gospel' and 'Deep Roots', is a husband and dad who happens to moonlight as a hospice chaplain and preacher. He thinks Netflix is the greatest human invention next to pizza. He loves hanging out with his family, and when he has the time he also enjoys writing, a good cigar, craft root beer, smoking a mean rack of baby backs, movies, and trying not to die while running. Follow Aaron on Twitter.
Comments
comments