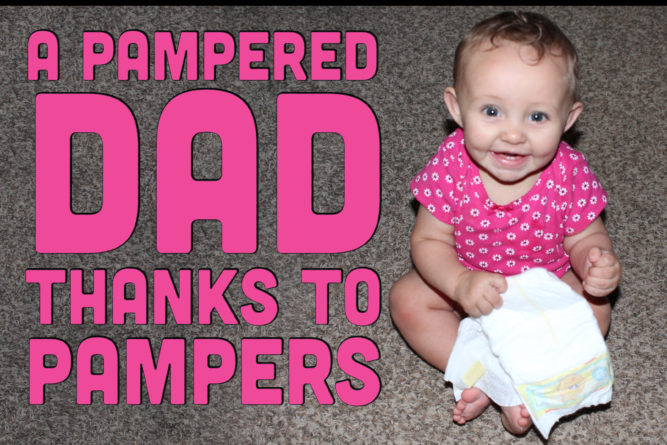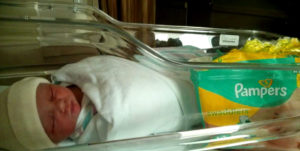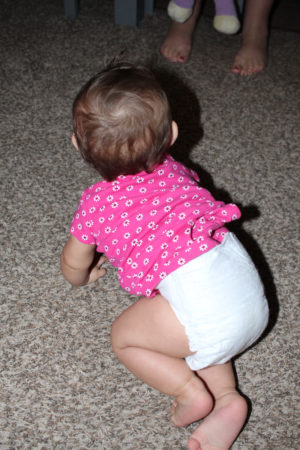 "I don't have to change diapers! I skipped that step."
This is what I told all the poor shmucks who were having babies all around me. You see, five years ago, I had adopted two siblings, aged 3 & 5. I had skipped the terrible twos, teething, and of course, diapers.
Cut to two years later. As the Fresh Prince said, "My life got flipped, turned upside down." My wife was now pregnant. This wasn't supposed to happen. The children now outnumbered us. I was a Dad before we had a baby, but this was different. Now I was in the race from the starting gun…… and I have to admit, I was a little scared.
Growing up, I had helped change younger family member's diapers. It was no big deal. Whenever a kid got cranky, you fed them or reached for the Pampers. When a friend was having a baby, you brought them a pack of Pampers. When we arrived at the hospital to deliver our bundle of joy, there was a care package waiting for us, stocked with, of course, Pampers.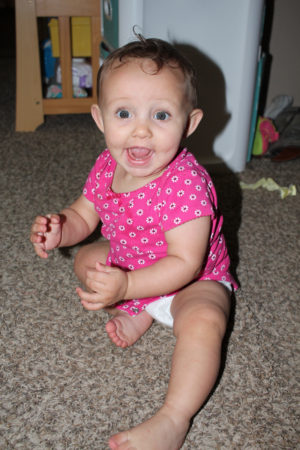 You see, Pampers isn't a brand name in our household, it's just something we grew up with. Pampers was synonymous with diaper. Much like any tool in my Dad's garage was a Craftsmen, the tool in the family's arsenal was Pampers. Lemme' tell you, it makes it easy when you're going shopping. Like Eddie Murphy said in 'Distinguished Gentleman', "It's the name you know".
What Pampers does for a parent, is take away the worry of one of the biggest decisions you need to make. You know the product is safe, durable, and tested. When you don't have to worry about 1/3 of your responsibility with a little human, you can put your effort into those other items, food and sleep. Taking that off my plate, so to speak, frees me up and makes me less stressed. The baby isn't the only one pampered, so is Dad.
I'm thrilled to work with this company because they not only help families, they are a fan of Dads. Take 30 seconds to watch the following video, titled: #ThanksBaby

That sums up being a Dad. Funny. Silly. Happy. Sad. Touching. Loving. Pampered.
A year ago this September, my wife did the unexpected and delivered our second naturally born child. This time, it was a girl. I laugh now at the fear I felt when my son was born. There are things going on down there guys… lots of things. The struggle? It's real.
Pampers, don't fail me now!
Disclosure: I have partnered with Life of Dad  and Pampers for this promotion.
---
CHRISTIAN LEE
Christian has had many roles in life. He's been a minister's son, a poor student, a computer geek, a bible college dropout, a corporate suit, a traveling comedian, and a failure at much he's tried. But he counts 2 huge successes in his life. He is husband to a wonderful wife, and father of two exceptional kids he wanted, a third 'surprise baby', and a In 2015, they met yet another surprise, as their fourth (and prayerfully last) child defeated birth control with her sheer will to exist. Having just missed Aaron in college by a few years, they connected online, finding they had a similar sense of humor [read: DARK] and decided to launch PlaidDadBlog. Christian hosts the 'What Are We Watching?' podcast with his son Carlin, and just launched a new web series, DadSews, where he learns (an fails) to sew LIVE on camera.
---
Comments
comments