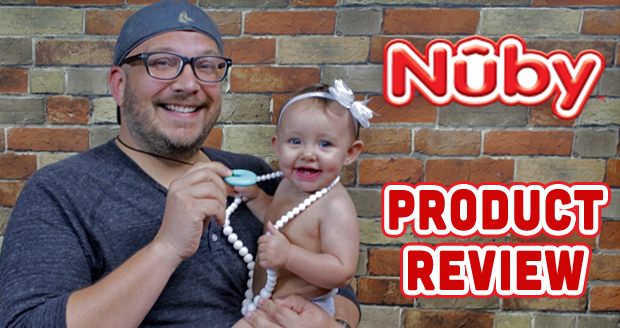 Nuby is a company that is PERFECTLY named. No, it's not pronounced 'nub-bee', it's 'newbie'. As in NEW parent. Nuby provides you with the tools that make having a baby not so hard or bewildering. Having a kid means constant feeding, perpetual teething, and any number of problems you will only know once you become a parent. This is where Nuby steps in. They have rock solid products – at even better prices – to help you keep your sanity.
We're gonna give you a quick run down on the pluses and minuses of each Nuby product the wife and I tried. This is after months of testing with our two year old and eight month old. Trust me, when your baby is crying and refusing to let you get more than two hours sleep a night, you'll be praying for a solution. Speaking of which………

Teething Necklace
Recommend?  Yes
+ love the look
+ comes in a variety of colors
+ baby enjoys chewing on it
+ easy on/off
+ stretch cording but also has a pop closure to avoid breaking if the baby pulls on it too hard
– texture of the beads pulls my hair so only for short hair or up do styles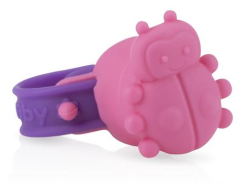 Vibrating Ladybug Wristband
Recommend?  Yes
+ baby enjoys chewing on all parts of this item (ladybug, strap, tab for closure)
+ vibration definitely seems to soothe sore gums
+/- we have had other vibration items that required too much pressure to turn on, this item is so easily activated we set it off on accident multiple times causing the battery to go dead quickly especially if left in a diaper bag or toy box
* it would be nice if it had an additional tab for latching it smaller, though our baby was using it much younger than most teething children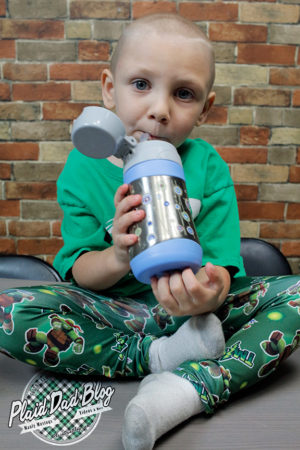 Thermos

Recommend?  Yes
+ keeps drinks cool for a decent amount of time even in the heat of the park
+ easy for toddler to open and close
+ no leaks
– does not fit in our popular brand car seat manufacturer or minivan cup holder
– dropped once and the lid has a huge chunk taken out (does not effect use)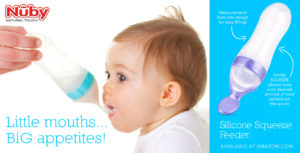 Spoon
Recommend?  Yes/No*
+ easy to dispense desired amount of food
– spoon is too deep for baby to get the food unless quite a bit is dispensed
* I can see this being useful for people who make their own baby food, but with the plastic tubs or pouches baby food comes in today we personally didn't have much use for it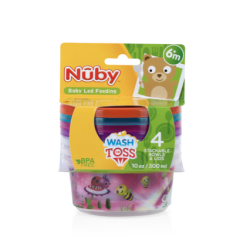 Bowls
Recommend?  Yes
+ perfect size for toddler lunches or leftovers
+ easy close
+ cute designs
+ dishwasher safe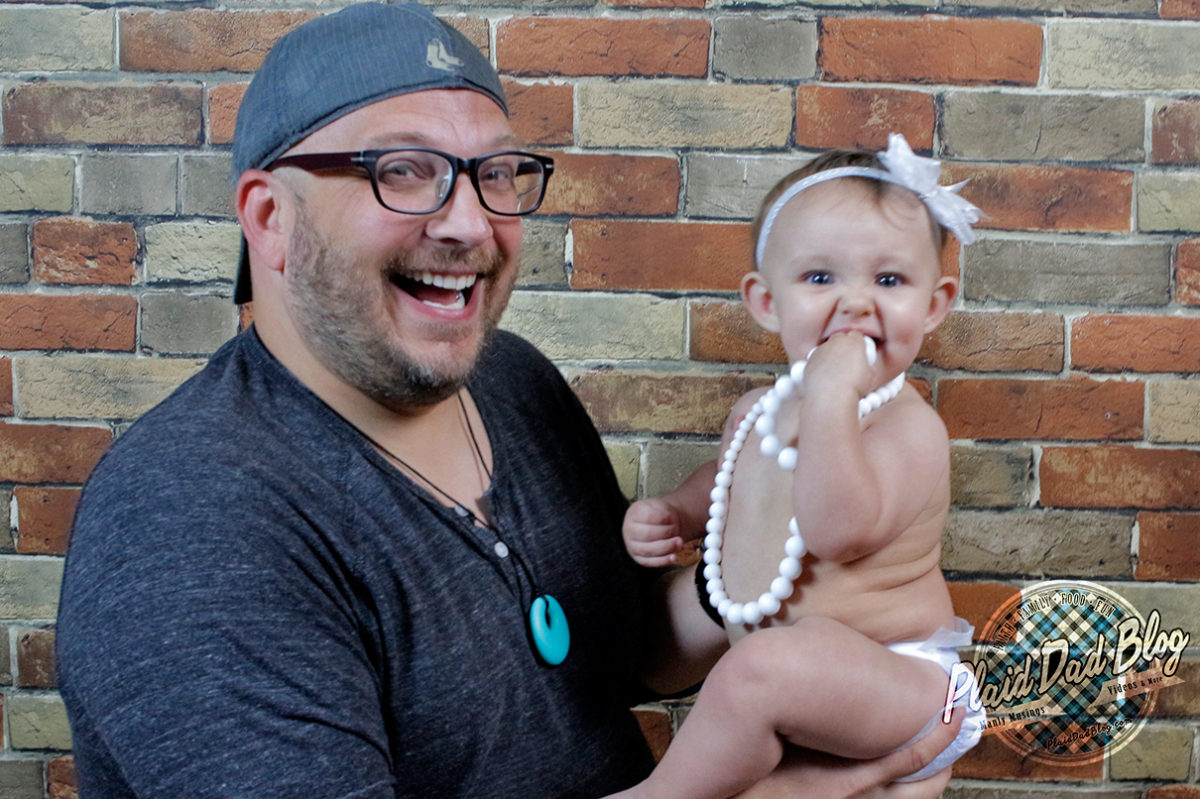 *We were sent Nuby products for this review, but this contains our HONEST thoughts and opinions about the product. You can find out more about Nuby at nubyusa.tumblr.com.
---
CHRISTIAN LEE
Christian has had many roles in life. He's been a minister's son, a poor student, a computer geek, a bible college dropout, a corporate suit, a traveling comedian, and a failure at much he's tried. But he counts 2 huge successes in his life. He is husband to a wonderful wife, and father of two exceptional kids he wanted, a third 'surprise baby', and a In 2015, they met yet another surprise, as their fourth (and prayerfully last) child defeated birth control with her sheer will to exist. Having just missed Aaron in college by a few years, they connected online, finding they had a similar sense of humor [read: DARK] and decided to launch PlaidDadBlog. Christian hosts the 'What Are We Watching?' podcast with his son Carlin, and just launched a new web series, DadSews, where he learns (an fails) to sew LIVE on camera.
---
Comments
comments