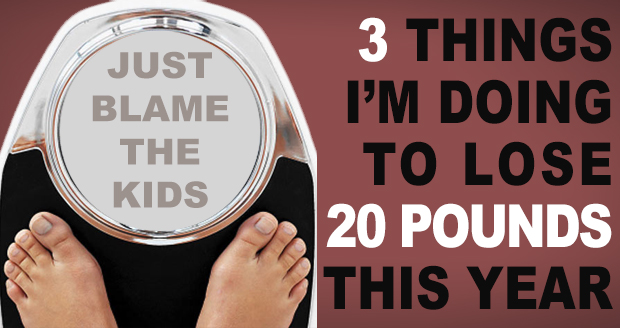 I'll warn you, this post is full of numbers and math. You might feel like there's a trick S.A.T. question in the mix.
If Frank is on a train traveling 60MPH, and he eats all the red meat in the dining car, how long until he's dead? Who cares! He got to eat all that yummy meat.
Well, seven years ago, I went on a two-year journey to lose one hundred pounds. Yep, you read that right. I lost 100 lbs. No, I didn't go on 'The Biggest Loser'. No, I didn't get gastric bypass (I just call it fat people surgery, let's be honest folks). How did I lose weight? The hard way: Eating perfectly and going to the gym two hours a day.
Yes, 2hrs A DAY.
It was work, people. At the end of it, I had gone from 300lbs to 200 and was in better shape than I'd ever been in my life. Even as a teen, I didn't have the muscle tone that I acquired at thirty-three. I could jog a slow five miles without stopping (or dying) and I was lifting a weight that I never thought possible. Now, don't get it twisted, I did NOT look great. I still had a bit of a belly and could never manage to hit 199. My body hit 200 and would not go further no matter what I tried, but I was happy. I had really accomplished something.
Then, the wife and I adopted two kids. We stopped going to the gym because those two hours a day were more importantly spent growing bonds with these wonderful little people. Something else started growing along with it. My waistline.
Sure, it was slow going, but the weight was creeping back on. A year later, the wife had a baby, and two years after that, another slipped past security (thanks a lot, birth control) and all of those numbers add up to this: I'm back to 265. I've gained back more than HALF of what I lost.
There's a lot of numbers in the paragraphs above, but the ones that matter most to me are the four kids. Yes, they're the excuse I use for not going to the gym – and truthfully that IS the reason. Go after work you say? I only get two hours with my kids each evening. Go early in the AM? I only get 6 hours of sleep now, as my nights are spent filming, editing, and writing. Lunch? I can sometimes squeeze a couple of hours a week, but I'm often working, taking meetings, or running errands and Dr's appointments with said kids.
So what can I do? Here's the THREE THINGS I'm going to start applying today:
1. No more 'extras'
No more seconds. No more ice cream. No more late-night cereal. Sure, my meal choices might not always be perfect, but I don't need to compound the matter by heaping bad choices on top of bad. I have to say N.O. to anything that isn't part of a meal, planned or otherwise.
Let's face it, when you have kids, it's nearly impossible to operate on a hardcore diet. Before we had kids, I would pre-grill a bag full of frozen chicken breasts, then we would come home from work, create a calorically perfect meal, then jet off to the gym to sweat it out for two hours.
When you have kids? Ha. That perfectly scheduled meal is out the window. Late homework, picky kids, lack of prep work, missing shopping list items. Your schedule is as ruined as your two-year old's training underwear. The only way to avoid folding and eating junk is to go hardcore. Stop buying it – stop eating it.
2. Walking & Biking is the New Family Time
My goal is to spend as much time with my family as possible. If you see me around town, I have at least one of the kids with me, usually two or three hanging off me like little monkeys. You'd think I would have Schwarzenegger sized muscles with the amount of lifting, carrying, and throwing in the air I do with these rugrats.
With the weather hitting the spring warm-up, it's the perfect time to move family time to the out-of-doors. My goal is for three nights a week to contain a pre or post-dinner movement. No, not that movement. Whether it's a simple walk around the park or a bike ride down the neighborhood, we're getting outside and gettin' our move on. If the whole family doesn't want to go one night, that shouldn't stop you. You could consider going for a small exercise session yourself. I was recently checking out a website like HTTPS://PELICANCRUISER.COM/BIKE-RENTALS/
and I spent a while doing some research on bike rental. It seems like a great option for me since I don't actually own a bike! I've also thought about going running as a form of exercise too. For a basic workout, you don't need any professional clothing, you could just wear a basic tank top. One of my friends recently bought a customized tank top from Imprint. He said it's his favorite exercise top now, so perhaps I should look into getting a customized top from there too. Maybe that will motivate me to go out and exercise.
3. I'm Asking You To Hold Me Accountable
I recently attended the Dad 2.0 Summit, where I got to hang out with a lot of great and motivated Dads. Many of these Dads woke up early each morning to go on a run around historic Washington D.C. Me? I chose to sleep in.
Well next year, the conference is in San Diego. I assume there will be another group of guys lacing up the trainers and jogging around that lovely corner of California. Me? Well, I'll probably still sleep in, but I posted the following on our private Facebook page. I'm now making it public:
If I'm not AT LEAST 20 pounds lighter at the next Dad2.0, you each have my permission to kick me square in the balls.
That's right, I am putting my testicles where my mouth is…. wait…. that's not right. I figure either I lose the weight and everybody leaves disappointed (really – guys were asking for my address so they could send pizza), or I get what equates to a free vasectomy. Or elephantiasis, whichever comes first.
So, how have you chosen to get healthy this year? What are your top three ways to weight loss?
---
CHRISTIAN LEE
Christian has had many roles in life. He's been a minister's son, a poor student, a computer geek, a bible college dropout, a corporate suit, a traveling comedian, and a failure at much he's tried. But he counts 2 huge successes in his life. He is husband to a wonderful wife, and father of two exceptional kids he wanted, a third 'surprise baby', and a In 2015, they met yet another surprise, as their fourth (and prayerfully last) child defeated birth control with her sheer will to exist. Having just missed Aaron in college by a few years, they connected online, finding they had a similar sense of humor [read: DARK] and decided to launch PlaidDadBlog. Christian hosts the 'What Are We Watching?' podcast with his son Carlin, and just launched a new web series, DadSews, where he learns (an fails) to sew LIVE on camera.
---
Comments
comments