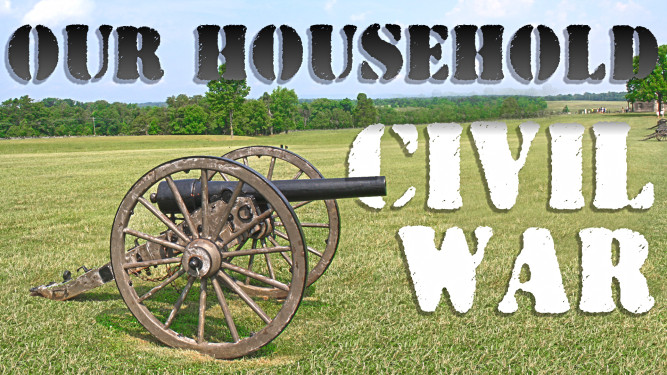 We all sat rapt in front of the television. I personally had seen it ten times already, but I wanted to show my wife and kids. Even OllieMac, the 2.5 year old, sat silent, gazing upon the screen with unabashed awe. Then it happened….. Spider-Man grabs Cap's shield and it's finally revealed. The web slinger is joining the Avengers.
"WHOA!" "COOL!" "Look at his eyes!" "Play it again. PLAY IT AGAIN!"
The latest trailer for Captain America: Civil War was a hit. After the cherubs were tucked away in their beds, my wife, bouncing the baby on her knee asked, "What do you the think the civil war split in our house is gonna be?"
"Huh?", I replied quizzically.
"The kids. Is it gonna be boys versus girls? Adopted vs birthed? Black vs white? There are two of each, any way you put it."
She was right. There's two boys and two girls. This is the general dynamic that splits bros 'n hoes. Although, my kids don't seem to fall into those categories perfectly. My oldest daughter wants to be a cop and would happily knock anyone who challenges her upside the head with her nightstick (yes I bought her a real nightstick. Yes it was a judgement error on my part). My oldest son shows no interest in being the prototypical man's man, content to be an artist and occasionally grab an umbrella, spinning saying aloud, "I'm a pretty lady!" Granted, my youngest boy falls squarely in the  'jumps, bites, growls, wrestles, dares' box that has BOY – Proceed With Caution stenciled in warning on top. I'm not sure what Alexi will become. At this point she intends to soften the world by drool, and drool alone.
Of course there's the matter of Adoption vs Birthed. I stress to the oldest (adopted) kids that they're just as much loved (and frankly at this point more liked) than the two we had through more traditional means. I'm sure there's something inside them that will always wonder. It's easy to see the matching exteriors of people and not think that builds a stronger bond. Or maybe it's hard, come to think of it.
I don't see OllieMac going against his brother for being adopted. He worships his "Chocolate Bear" and would do anything to please him.
Which brings up the matter of race. The same grouping that would lead to a battle of adopted vs birthed lend themselves to black vs white. I guess the only reasons this could be different is if race itself, comes into play. I would be lying if I said this didn't exist in my very immediate family, but if it happens in my household, I will be ashamed. We have gone out of our way to blend our family so that color doesn't matter. Sure, we make jokes about it. Heck, we talk about it frankly when it comes to the news or bigoted bullies on the bus. But we have made a point to say, "Color doesn't matter in the house. LOVE matters."  We hold hands with those that went before us, if only in spirit. The whites that walked with blacks to claim their civil rights. The Southerners that helped the slaves escape. Dr. King offering his open hand in love, instead of his closed fist in anger. These are the lessons we teach white and black child alike.
So will we have a Civil War on our hands? A battle of the sexes? A race flare up? I sat and pondered, and then I stumbled on the most likely scenario.
"Hmmmm…. I dunno. I think it's probably gonna be us vs them," I said flatly.
"You're probably right," she said as she started up the steps. "We only have ourselves to blame."
Christian Lee
Christian has had many roles in life. He's been a minister's son, a poor student, a computer geek, a bible college dropout, a corporate suit, a traveling comedian, and a failure at much he's tried. But he counts 2 huge successes in his life. He is husband to a wonderful wife, and father of two exceptional kids he wanted, a third 'surprise baby', and a In 2015, they met yet another surprise, as their fourth (and prayerfully last) child defeated birth control with her sheer will to exist. Having just missed Aaron in college by a few years, they connected online, finding they had a similar sense of humor [read: DARK] and decided to launch PlaidDadBlog. Christian hosts the 'What Are We Watching?' podcast with his son Carlin, and just launched a new web series, DadSews, where he learns (an fails) to sew LIVE on camera.
Comments
comments