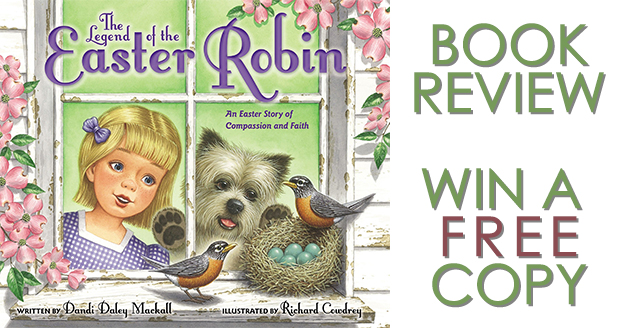 With Easter soon upon us, it's time to reflect again on what and who, as people of faith, we owe our time and devotion too. More importantly, we have the responsibility to pass this story down to our children
'The Legend of the Easter Robin ', written by Dandi Daley Mackall and illustrated by Richard Cowdrey, tries to help you do just that. Much in the way Jesus spoke to his disciples and followers in parables, this retelling of the classic Pennsylvania Dutch tale was scribed to take an incomprehensible gift of love and sacrifice and allow it to be understood by young ones.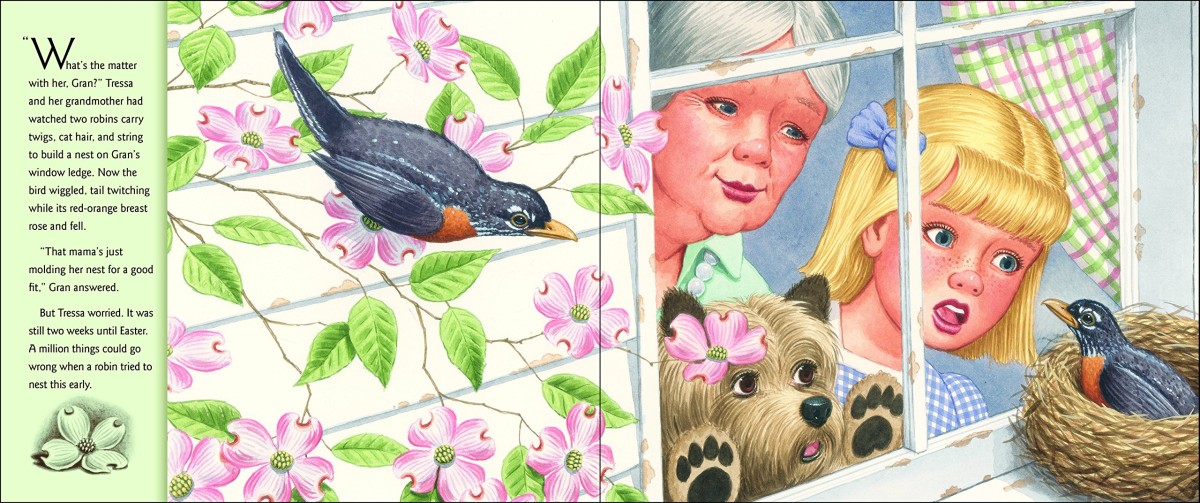 The tale revolves around Tressa and her Grandmother as they find a Robin's nest in the crisp, early spring. A kind soul, Tressa is overly worried about the Robin and the future of her and her eggs. Throughout the season, Grandmother is able to use the story of the red breasted Robin to teach her granddaughter lessons in faith, fortitude, and sacrifice.
This version is concise enough to keep your son or daughter's attention while also delving deep enough to deliver an important message. Children will delight in the beautiful artwork with colors rich and vibrant enought to keep them eager for the next turn of page.
While the old Dutch tale is a work of fiction, it humanizes the story of Christ's pain and suffering through his connection with his winged creature. In doing so, it allows a child's mind to connect with a dying savior, not just for one weekend in the spring, but throughout the year, every time a red breasted bird is caught flittering just outside the child's reach. A reminder of sacrifice. A reminder of LOVE.
---
CHRISTIAN LEE
Christian has had many roles in life. He's been a minister's son, a poor student, a computer geek, a bible college dropout, a corporate suit, a traveling comedian, and a failure at much he's tried. But he counts 2 huge successes in his life. He is husband to a wonderful wife, and father of two exceptional kids he wanted, a third 'surprise baby', and a In 2015, they met yet another surprise, as their fourth (and prayerfully last) child defeated birth control with her sheer will to exist. Having just missed Aaron in college by a few years, they connected online, finding they had a similar sense of humor [read: DARK] and decided to launch PlaidDadBlog. Christian hosts the 'What Are We Watching?' podcast with his son Carlin, and just launched a new web series, DadSews, where he learns (an fails) to sew LIVE on camera.
Comments
comments