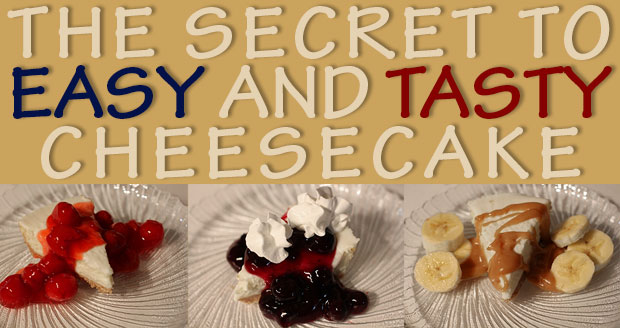 It says right on the box, "Nobody doesn't like Sara Lee." Well, I can't vouch for other people, but that statement holds true in our house.
Sometimes we get excited about a certain product we're asked to try at PlaidDadBlog. Sometimes, I'll be honest, we dread it. It may be a brand we're not familiar with, or one that's already left a bad taste in our mouth. But then there's times like these. Christmas on the eve of spring.
You want me to eat Sara Lee? Sure. Wait…. you want to GIVE me Sara Lee to eat? Ummm… when can we meet, and which of my children would you like named after you? I have four, so bring armful.
Sara Lee Is Always A Party
We have four kids and two adults in our house, and whenever we get Sara Lee, distant family seems to pop out of the faux woodwork. Everybody has different tastes and preferences, so we like to make a toppings bar for the ages. Luckily, the base of all these extra flavors is creamy, dreamy cheesecake, made with real sour cream topping. So the first part of my "secret" is to grab one, two, or three of the boxes below:
Folks think it's hard to make special cheesecake recipes, so they usually settle for one topping. If you don't like blueberry, tough luck. Well, in my house that just won't do. Here's a secret, or food hack as the kids would call it nowadays: you don't have to slave away making toppings. No hours in front of the stove. No complicated recipes to follow. The answer, just like in math class, is PIE.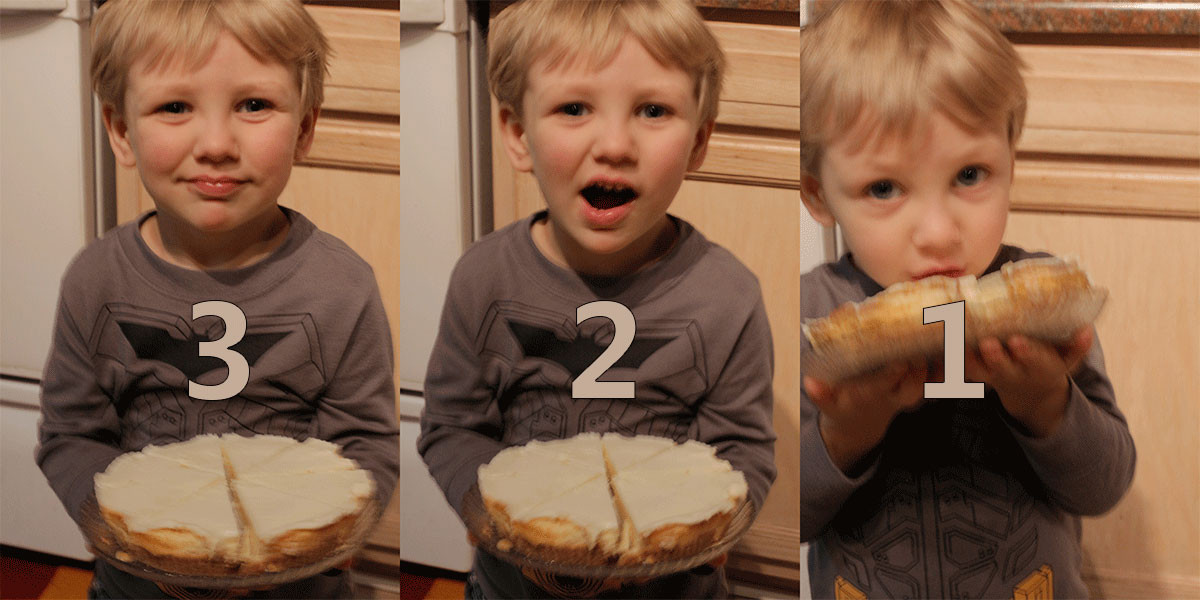 Pie + cheeseCake = Joy
That's right: pie. Or pie filling. You can buy so many flavors, there are hundreds of combinations to try. Kids and adults alike will think you're a budding dessert chef, destined to be the next reality TV star serving the President your confectionery concoctions.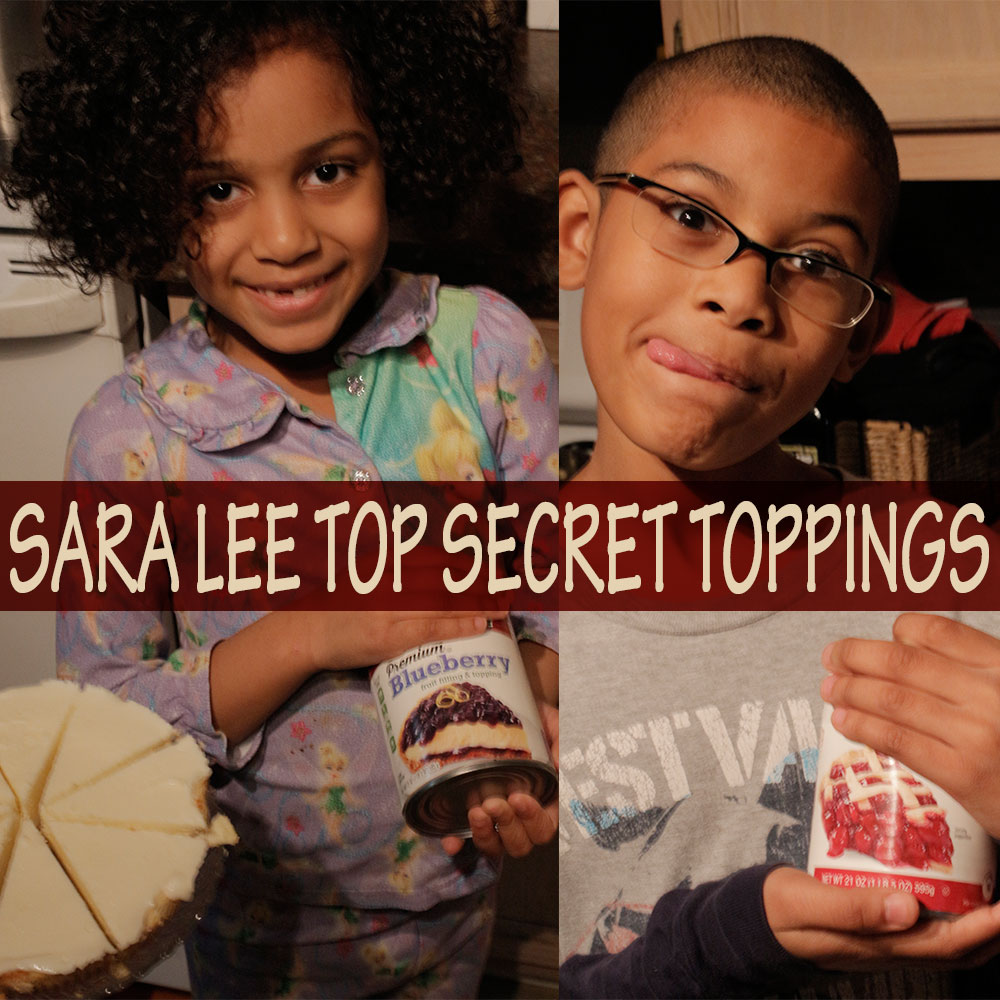 My favorite Sara Lee Cheesecake recipe is plain Cherry. So simple. But I have impressed a guest our two with cherry topping, sprinkled with a touch of roasted coconut and drizzled with melted marshmallow. Run a torch over that for 30 seconds and your friends and family will swear you spent years in cooking school – or secretly called for delivery when everyone was binge watching 'Fuller House' in the living room.
Wanna try another taste bud wonder? Take a spoonful of peanut butter and two spoonfuls of whipped topping and place in a bowl. Pop it in the microwave for 30 seconds then stir. Now drizzle over your Sara Lee Cheesecake. You can thank me in the comments below. You may wonder how you ever lived without knowing about this. You won't wonder why your waistline has expanded a full size by next month, but you won't care either. Peanut Butter. Sauce. Cheesecake. Ain't America grand?

Save $1.50 On Your Next Sara Lee
Our store of choice is Food Lion. It's not only convenient, but the staff is courteous and they're always well stocked in… you guessed it… Sara Lee. You can use the instant redemption coupon on your Sara Lee Original Cream Classic Cheesecake package for $1.50 off the purchase of one cheesecake good through 3/31 while supplies last.
We'd love for you to share some of your favorite recipes with us. My kids have an appetite for destruction, and would love to devour your flavor favs. What do you love to make?
Follow Sara Lee & Food Lion online for News, Discounts, Coupons and MORE: Sara Lee   Facebook, Sara Lee Twitter, Sara Lee Pinterest, Food Lion Facebook, Food Lion Twitter. Food Lion Pinterest
This post is part of a social shopper marketing insight campaign with Pollinate Media Group® and Sara Lee Desserts, but all my opinions are my own. #pmedia #SaraLeeDesserts http://my-disclosur.es/OBsstV
---
CHRISTIAN LEE
Christian has had many roles in life. He's been a minister's son, a poor student, a computer geek, a bible college dropout, a corporate suit, a traveling comedian, and a failure at much he's tried. But he counts 2 huge successes in his life. He is husband to a wonderful wife, and father of two exceptional kids he wanted, a third 'surprise baby', and a In 2015, they met yet another surprise, as their fourth (and prayerfully last) child defeated birth control with her sheer will to exist. Having just missed Aaron in college by a few years, they connected online, finding they had a similar sense of humor [read: DARK] and decided to launch PlaidDadBlog. Christian hosts the 'What Are We Watching?' podcast with his son Carlin, and just launched a new web series, DadSews, where he learns (an fails) to sew LIVE on camera.
---
Comments
comments