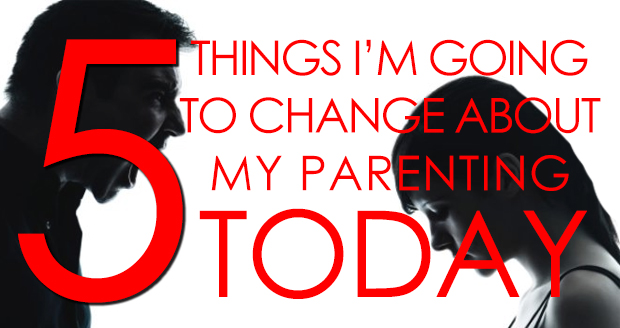 You ever have a moment and think, "Uggghhh. I've been doing this whole parenting thing completely wrong."?
I'm tired when I get done with my daily duties. But let's face facts, I'm not swinging a sledgehammer all day or raking hot asphalt (You mean standing with a hoe staring at traffic… STOP IT CHRISTIAN!). Yet, I still come in the door, kiss my wife, scarf the great dinner she made, and then plop myself on the couch. Why do I need physical rest? I didn't labor. I didn't EARN it.
Everybody has a different approach to caring for their kids. Many parents prefer the mega-strict approach, which seems like a whole lot of effort. On the other hand, many babysitters and carers prefer a more laid back method of child care, which is great – as long as the child is as laid back as them. Learning how to appropriately look after children is a fantastic life skill to have, which is why so many young adults sign up for programs such Cultural Care Au Pair, which allows them to earn money caring for children while they study abroad at an American university. Of course, being an au pair doesn't quite compare to being a full-time parent, but learning to be a parent is an invaluable lesson, so being an au pair may appeal to you if you are looking to study in America. So, what changes have I decided to make about the precious few evening hours with my kids?
1. No sitting on the couch between the time I'm done working and the kids go to bed
The facts are these: I spend most of the day on my ever-enlarging gluteus mostmaximus. I don't need to crash on the couch when I get home, so:
I have to say goodbye to Pat Sajak and Alex Trebek. Will I really miss them? My wife is better than me at 'Wheel of Fortune' anyway. I get so excited when I figure out a puzzle before the contestants. I shout the answer and feel so, so smug. Then I look over at Melody and she has a smirk, as if to say, "Yeah dummy. I figured it out five turns ago with just the letter T and the other T".
As far as 'Jeopardy' goes, I only use it to make my kids think I'm smart. They've yet to figure out Dad is only good at 'Different Names For Poop', 'TV Show Stars', and 'Comic Book Authors Named Stan for 200, Alex'.
From now on, I'm sitting on the floor at my kids' level. Or at the table helping with homework instead of shouting questions (shouting in general) at my oldest two. Maybe I'll join them on the bounce house even though it's freezing outside. Maybe I'll lurch my fat rear-end onto a bicycle seat. Either way, unless I'm soothing the baby, no couch.
2. I'm going to try…

REALLY TRY

AND think to myself, "Is this worth raising your voice about?"
There's a lot of times over the past couple years I've flown off the handle. This doesn't include double lane drive thrus, assistance required self checkouts, or people that leave shopping carts in the middle of parking spaces. All of those were justified.
What wasn't justified were them times I went on a screaming rant about the back door not getting closed all the way, or toys being left in the hall. Yes, all of these are dangerous to some degree, but did I really need to strike fear in the hearts of my kids? Because that's what I saw on their faces. Fear. That's not the parent I wanted to be. It's not a person I'm proud to be. It's time to make a change, and I'm starting now.
Children need to follow rules, be safe, and concentrate on tasks until they're done correctly. These are the lessons that lead to being responsible adults. They don't, however, deserve to be treated like a prisoner where every mistep leads to time in the hole or a lengthened sentence (hey, that last one punishes ME anyway). It's time I stop being their Warden, and start being their Father. There's nothing wrong with some mild reminders when things don't go right. I can always ramp up to steam shooting from my ears and stars over my head if it becomes absolutely necessary. No need to start out AMP'd up at 11.
3. Put the freaking phone down
I like to think I'm pretty good about putting the phone down when I'm with my kids. And honestly, I'm better than many parents I've seen. Sorry, not sorry. Call me a jerk. I see things with these bespectacled eyes.
That said, I'm still crap about it. Unless I'm looking up movie times or using IMDB to prove my daughter wrong about who "that guy in that movie is" for the 10th time, the phone is not only leaving my hand, but leaving the room.
You know what? Don't even call or text me between 5:30-8:30. I won't hear those Good Vibrations (now listen to the real one).
4. I'm gonna lay in the floor with headphones and share music with my kids
I recently had a song stuck in my head and couldn't put my finger on the title, artist, or album. As usual, Google to the rescue (I was alone, see #3 above). When I finally sussed out the singer and song, I realized it was a cassette long lost to the digital age. I was able to listen to some of the record on YouTube and everything came flooding back to me. The lyrics. The tunes. The feelings I had when I would lay in my room listening while staring up at the ceiling. I traveled back in time – or at least as close as you can until Doc Brown gets his act together.
My wife and I listen to music with our kids. My two year old has a playlist of Bruno Mars, T-Swift, and Meghan Trainor. That may be the precise reason my kids don't have their own radio. Truthfully, the reason is I'm worried what they may end up hearing on said whatever passes for a walkman nowadays. I realize you can't control everything your kids listen to, but I can at least limit certain things. It's common for every generation to lament the one that follows, but I'm very sure if some of the pop songs today were played over the air when I was nine years old, there would have been pitchforks and torches outside the DJ booth, and he would resemble a campfire marshmallow in no time.
But I want to share the music I love with my kids. So, I've bought an MP3 player that I'm loading up all my faves onto. Queen, Beach Boys, Oldies, Neil (Diamond not Young). A plethora of different genres and styles. Plenty of choices for them to love or hate. No judgment on my end. OK. They better love Neil, or they're out. I have used a youtube convert to mp3 system though just to throw in a few of their favorites…
I've also got a splitter cable so we can all plug in, stare into the void, and soak in the tunes until we find some meaning, whether it be good, bad, or ugly.
5. Writing about parenting can wait while I
ACTUALLY

parent

OK, so this is more specific to me (and about 500,000 others bloggers).BUT WAIT! This applies to something else too: Facebook. No, you're not escaping good 'ole #5.

It's time we stop talking about our awesome (pitiful?) parenting expertise online and, you know… get back to parenting. I've never written about parenting experiences I haven't had in real life, but I have been guilty of posing, composing, or chatting while my kids were circling, hoping I'd put the laptop down, come outside, and toss a ball with them. There's no place for taking time away from your kids to write about your kids.

Put Facebook/Wordpress/Instagram/Twitter/Tumblr/Pinterest/NewestOnlineDrug down and embrace your kids. Your audience and friends will (hopefully) respect you more for it, and maybe pay more attention to you when you do speak on the matter.

But if they don't, who cares? They're not the ones deciding if you get into the retirement community of your dreams like the TOTV – Talk of the Villages in Florida platform! So go forth, hug those kids people. They're your future parole board and will potentially have a huge say in where you end up spending your twilight years.
---
CHRISTIAN LEE
Christian has had many roles in life. He's been a minister's son, a poor student, a computer geek, a bible college drop out, a corporate suit, a traveling comedian, and a failure at much he's tried. But he counts 2 huge successes in his life. He is husband to a wonderful wife, and father of 2 exceptional kids he wanted… and a third, 'surprise baby', who's likability has has yet to be determined. He draws a web comic about their life at ForeverFamilyComic.com. Having just missed Aaron in college by a few years, they connected online, finding they had a similar sense of humor [read: DARK] and decided to launch PlaidDadBlog.
---
Comments
comments