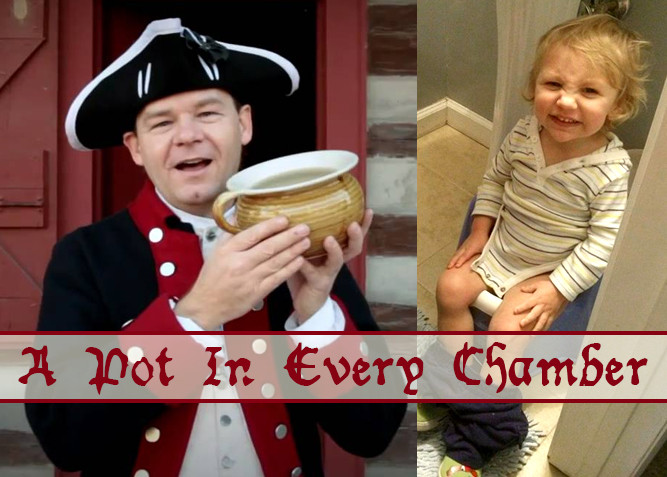 I could have sworn this was the year 2015. Heck, I think we're even coming up on 2016. But you wouldn't know it if you were to walk in my house.
1715 wasn't especially important of note. Sure you had the Jacobite Rising, one of the many conflicts between Scotland and England. The Pretender trying to regain control over said countries. I'm not sure it ties into my current woes, although the was a gent named James Radclyffe, 3rd Earl of Derwentwater.
Derwentwater is one of the principal bodies of water in England's Lake District. And water is definitely the problem I'm dealing with.
When we adopted Carlin and Mia, we got a five and three year old. They'd already been potty trained. Well, with an asterisk. Mia only has one kidney, and while it works as hard as it can, it never goes past 70%. This meant pull-ups at night.
Fine.
I get it. Her bladder and kidney can't handle all output she's got going, so she needs a little help. This did mean we had the need of a diaper pail,and despite the word Genie, this thing does NOT perform magic. You know this because diaper pails come with a certain aromatic odor. That of pee. We're still dealing with the issue. Her organs still haven't caught up to her daily duties.
Cut to four years and two babies later, and the stink of the Yellow River has now gone from a wiff to full on, odorous attack.
Sure, my nose is sensitive. It has been since I was a kid. I still abstain from beer thanks to getting sick from the flu and throwing up violently across the street from a brewery. To some, a golden ale brings memories of sweet hops, while to me it brings a nightmare of vomitous contractions I shouldn't have known til the day after my first college kegger. If it was only my nose, I'd be bothered, but not nearly as much as I currently am. No, when I come home, eager to relax in the house I work so hard (really?) to pay for, there they are.
Chamber Pots. Everywhere.
If you like to reminisce about days long gone, let the BBC fill you in on life with a chamber pot.
From BBC2 series Filthy Cities:
In medieval London, there were no pavements – people had to walk on the bare earth. Except, unfortunately, it wasn't bare earth – the ground was covered with the excrement of both people and animals, as well as animal entrails and rotting food. Eventually, many streets became impassable, so muck-rakers were hired to clean them as best they could. Though the job was abhorrent, the muck-rakers were paid much better than the average working man. Could fines against window-emptying matter when the streets below were basically paved with the stuff? Streets like Shiteburne, Sherburne, and Foul Brooks were colorfully named for the filth.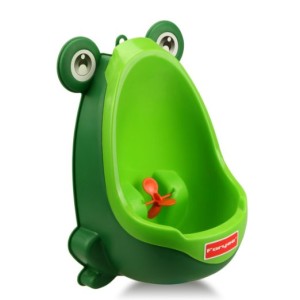 Sure, you can call them what you like: training toilets, mini potties, baby buckets, little johns… They're chamber pots plain and simple, and my house is covered in them.
Every bathroom has a pot and every room a diaper pail. I'm surrounded by flood waters. I've begun to consider building an ark. A bespoke boat to handle the barrage of the yellow menace. It would be covered in evergreen air fresheners, so many hanging it would resemble the kill room in 'Se7en'. Whenever you turned a corner in my floating fortress, you'd be hit with a spray of Febreeze. Mint leaves would grow in it's greenhouse and flavored oxygen tanks would be on tap in case you hit rough seas. Yes, this is my daydream. Floating above the refuse, leaving behind all those who would foul my habitat to inhabitable levels.
Then I awake from my pipedream of pee-free living. I'm off to empty chamber pots one and two. Lord Oliver thought he'd try out every one on this floor. I guess I should just be thankful he didn't have that asparagus squeezy fruit for lunch.
CHRISTIAN LEE
Christian has had many roles in life. He's been a minister's son, a poor student, a computer geek, a bible college drop out, a corporate suit, a traveling comedian, and a failure at much he's tried. But he counts 2 huge successes in his life. He is husband to a wonderful wife, and father of 2 exceptional kids he wanted… and a third, 'surprise baby', who's likability has has yet to be determined. He draws a web comic about their life at ForeverFamilyComic.com. Having just missed Aaron in college by a few years, they connected online, finding they had a similar sense of humor [read: DARK] and decided to launch PlaidDadBlog.
---
Comments
comments