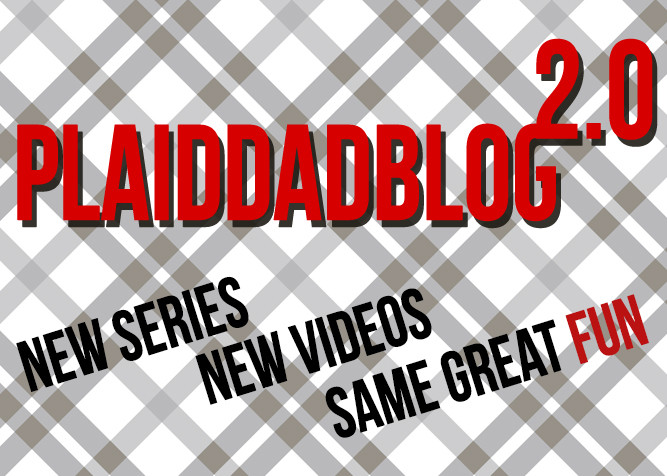 We're back! Well, we're working on it. I personally anticipated getting a LOT more done while on paternity leave. I made a bit of headway, but most of my To-Do list is best described as 'Too Be Completed'.
(Aaron:  I didn't get crap done–and I don't have a new baby)
Here's the deal, a new born baby decides when you sleep. YOU do not decide when you sleep. I already knew this, but I just imagined this one would be different. Proving that I am an idiot. If you've been reading this blog for some time, you not only knew this, but also know I own it like Tom Brady owned Roger Godell (HAHAHAH!!!! GO PATS!).
Anywho…
A year ago, Aaron joined me on this crazy scheme to make lots of words and movies for little to no money. And oh boy, has That. Paid. Off. I'm excited to announce we will be adding some new features to the site.
We'll be launching two new video series, First is 'Video Tips For Dads'. This is of course where we'll give useful tips for dads, but we'll also be sure to give you some tips that will border on the outrageous and may occasionally enter into "use at your own risk" territory. Which will be more popular? Based on what I know of the internet, I have NO idea, but you can guess which one I'm pulling for.
The second new series is titled 'Your Adoption Questions – ANSWERED'. I feel like I don't need to explain what this covers, but I will add that it's a more serious feature. We, here at PlaidDadBlog, are very passionate about adoption, and feel that if you are not adopting or supporting adoption, you're not following the creed we live by (and many claim to believe in). We're going to show you some great ways to support adoption, even if it's not a choice you're willing to make. And if you are willing to take that step? HOO-BOY! We have answers on how to start.
We of course will be continuing our ongoing series, including new episodes of 'POP'd', 'Confessions', and our podcasts 'Screaming Dads', 'What Are We Watching', and 'Teen Nerd Talk' (TNT will be moving to a reduced schedule to accommodate schooling for the hosts).
We hope you will keep dropping by PlaidDadBlog.com and also bring your friends. We'll have plenty of great gifts to give away this season, and with Christmas coming up, you'll want to stop by and grab up some gifts on our (sponsor's) dime.
Thanks for a great first year! Let's make the second a worthy entry in the record books!
CHRISTIAN LEE
Christian has had many roles in life. He's been a minister's son, a poor student, a computer geek, a bible college drop out, a corporate suit, a traveling comedian, and a failure at much he's tried. But he counts 2 huge successes in his life. He is husband to a wonderful wife, and father of 2 exceptional kids he wanted… and a third, 'surprise baby', who's likability has has yet to be determined. He draws a web comic about their life at ForeverFamilyComic.com. Having just missed Aaron in college by a few years, they connected online, finding they had a similar sense of humor [read: DARK] and decided to launch PlaidDadBlog.
---
Comments
comments