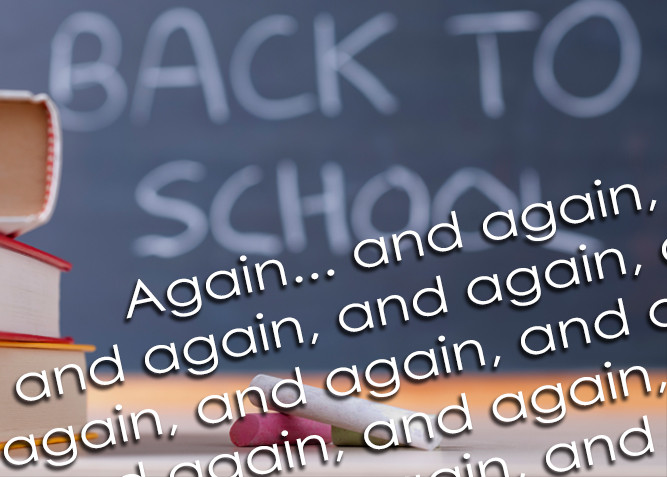 As I wait in the car with my oldest two kids at the bus stop, I'm thinking a lot about the future. I'm thinking about how much they've grown and how few years I have left with them. How the summers feel shorter and the years pass by faster. A soon as you know it, they've flown from the nest, off to make the world their own.
Then I remember that next week, I will have a newborn baby in the house. This is in addition to the two year old who throws tantrums when anyone hugs HIS Momma and gets between him and his person of choice. I then realize it will never end. When will I ever be free of these monsters?!?
Not that I want to be, really. I enjoy being a Dad. I will say though, adopting kids at the ages of 3 and 5, you get to skip some very miserable moments in their upbringing. Midnight feedings, tantrums, hands full of poop, hair pulling, biting… That poop one is bad, but an hour of high pitched squealing is worse, you've got to trust me on this. You can't just Clorox wipe away tinnitus.
So, as I'm saying goodbye to two pretty wonderful kids, and wishing them good luck on their day, I'm saying a prayer, not only for them, but their Mom and Dad. A selfish prayer. Because, while I long for patience and peace for the kids' sake, I also beg the Man upstairs to extend some to us. Over the next two years, we have to do all we just accomplished all over again, and this time with a jealous and needy toddler in the house. I pray we can make it without lashing out at the young ones and each other. I pray we don't let the stress weigh on us so heavily that it multiplies ten fold as we explode from the pressure.
I've explained to Carlin and Mileena it's gonna be rough going for the next few months. They say they understand, but really, they're just blissfully dreaming of a new year. New friends. New opportunities. Man, I envy them. I guess it's time to just let what will be go and live in the now. They're asking me to turn on the song we've listened to every day this week. I'll share it with you below.
I mean, I only have 18 YEARS added on my sentence right? Red did more of that in Shawshank, no problem. As the song says:
"Woe is me…. All summer long I was happy and free. Save my soul, the board of education took away my parole."
CHRISTIAN LEE
Christian has had many roles in life. He's been a minister's son, a poor student, a computer geek, a bible college drop out, a corporate suit, a traveling comedian, and a failure at much he's tried. But he counts 2 huge successes in his life. He is husband to a wonderful wife, and father of 2 exceptional kids he wanted… and a third, 'surprise baby', who's likability has has yet to be determined. He draws a web comic about their life at ForeverFamilyComic.com. Having just missed Aaron in college by a few years, they connected online, finding they had a similar sense of humor [read: DARK] and decided to launch PlaidDadBlog.
---
Comments
comments