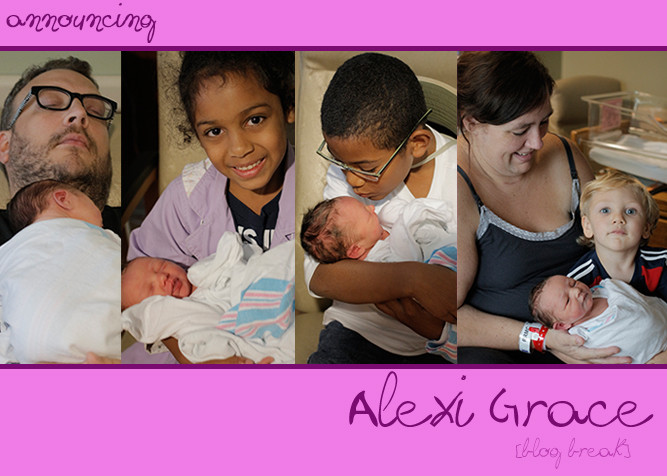 We're excited (apprehensive?) to announce the birth of fourth(ish) child, Alexi Grace. If you wonder why we're on the fence, you can check out his video:

Over the next week(s), I'll be helping the wife settle in. It's gonna be tough, as we have a very jealous two year old and the oldest ones have just gone back to school. We'll be taking a bit of break in posting new content over the coming weeks.
We will, however, be working feverishly behind the scenes to create new content that we'll be delivering over the coming months.The hope is that we can get ahead of the game a bit, which will allow more time with the family and less late nights in the editing room.
We'll also be re-posting some of our best pieces, ones we're really proud of, on social media over our time away.
Thanks for all the well wishes we've already received and any new ones to come.
CHRISTIAN LEE
Christian has had many roles in life. He's been a minister's son, a poor student, a computer geek, a bible college drop out, a corporate suit, a traveling comedian, and a failure at much he's tried. But he counts 2 huge successes in his life. He is husband to a wonderful wife, and father of 2 exceptional kids he wanted… and a third, 'surprise baby', who's likability has has yet to be determined. He draws a web comic about their life at ForeverFamilyComic.com. Having just missed Aaron in college by a few years, they connected online, finding they had a similar sense of humor [read: DARK] and decided to launch PlaidDadBlog.
---
Comments
comments