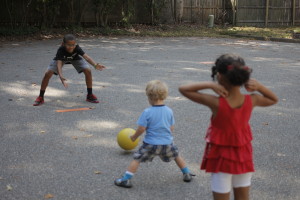 It's rare to find a company that really cares about its target demographic. Sure, you'll find one that throws its name on a charity banner, or dumps a case of last quarter's product at a fun run. But to find one that really cares?
Dove Men+Care is that company. I mean, it is in their
name.
A peek behind the digital curtain
Dove contacted us recently and wanted to send us out a box in hopes that we'd share a little bit about the experience. This happens more and more often with us, but the difference here is Dove doesn't require anything back from you. A lot of companies send us a pitch and want X amount of social media interactions, a post, a video – it's laid out and methodical. And they're only sending you their product. That's not how Dove Men+Care plays. Namely, because they want you to, well, PLAY.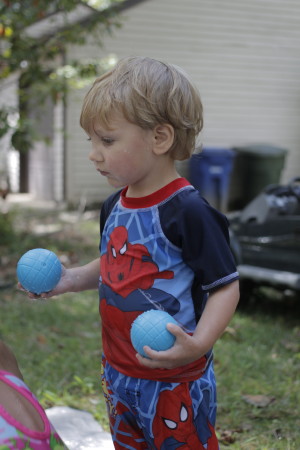 Their goal is to enhance your experience as a Dad. Give you tools to, not only have fun, but be active and exercise with your kids. In a word, they care. I really appreciate that about the company. Yes, they're in business to make money. Yes, they are a brand. Yes, they hope we'll promote them. I don't care…. because they DO.
It makes me happy when one hand can help the other. That's what being a Dad is all about after all. Helping. Training. Having a bit of fun. When an entity becomes more than itself, when it steps out into the community and goes beyond just exchanging merchandise for cash  – that's a company I can get behind and support.
So, from my house to yours, Thank you Dove Men+Care. You made our Labor Day (and the day before the kids went back to school) a solid memory that they won't soon forget. And when you make my family happy, I have no problem supporting yours!
IN THE BOX:
By the way, the Shampoo has a kick of caffeine and the styling paste does a wicked good job on keeping the hair in place. Seriously, check it out fellas.
CHRISTIAN LEE
Christian has had many roles in life. He's been a minister's son, a poor student, a computer geek, a bible college drop out, a corporate suit, a traveling comedian, and a failure at much he's tried. But he counts 2 huge successes in his life. He is husband to a wonderful wife, and father of 2 exceptional kids he wanted… and a third, 'surprise baby', who's likability has has yet to be determined. He draws a web comic about their life at ForeverFamilyComic.com. Having just missed Aaron in college by a few years, they connected online, finding they had a similar sense of humor [read: DARK] and decided to launch PlaidDadBlog.
---
Comments
comments