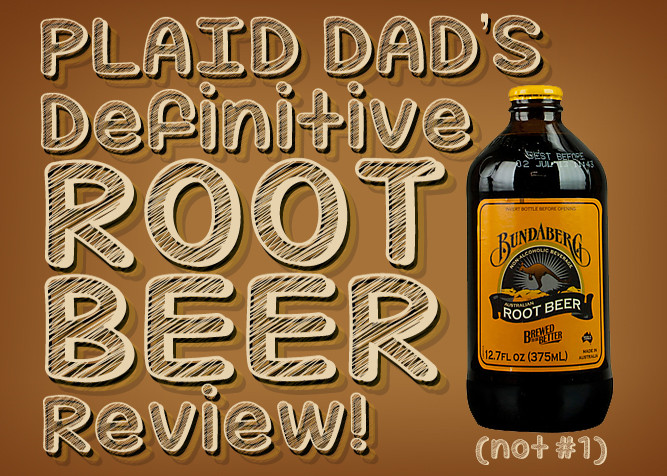 I love root beer. When I say "love," I mean altogether insanely obsessed. As in I would probably dig up your poor dead grandpa and punch him in the nose if that means I can get a swallow of the stuff. Of all the carbonated soft drinks created by man, root beer stands head and shoulders above them all. "Beer is liquid bread", that is what some people say. And some just love drinking beer, all kinds of them! But if you are worried about you gaining some weight due to its consumption, you might check blog pages that talk about drinking beer without getting fat. If you are interested to know more about the aforementioned topic, you could visit webpages like Alcohol professor.
Okay, now let us come back to the topic of root beer. Oh wait! First let us talk about other beverages. Pepsi? Toilet water.
(Sorry, North Carolina. I may live within your borders, but your favorite soda is garbage)
(Christian, we may get letters…)
Coke? Only with a splash of Calico Jack cherry rum.
Mountain Dew? Better used to degrease engines or liquefy mice.
Dr. Pepper? OK, that's pretty darn good. But it ain't root beer.
Christian thinks I've got a problem. He's probably right. It's not like I've cataloged and ranked over sixty different brews in an Excel spreadsheet (OK, I actually have). I don't care if your dear old grandma is the sweetest, church goin', baby kissin', cheek squeezin' lady on planet earth. I would give serious thought to falsely ratting her out as the biggest crack dealer west of the Mississippi if that meant I was guaranteed a bottle of root beer.
But not just any bottle.
Not all root beers are created equally. Like the exploding micro-brewed beer market, there are hundreds of micro-brewed root beers. And they run laps around just about anything you can find in the soda aisle at the grocery store. If anyone says, "I love root beer. A & W is pretty awesome," I simply shake my head and cry inside. For the love of Henry Weinhard, never purchase a root beer that comes in a two-liter plastic bottle.
Now that I've insulted your dead grandparents and dissed your favorite teeth-rotting soft drink, here's a "best of" list of root brews to tantalize your palate:
Best "Bud Light" Root Beer: IBC
By "Bud Light," I mean cheap and readily available. When you just want root beer with no frills and you want to find it in the grocery story closest to your recliner, IBC will do. It's a one note brew–root, and that's it. But it's a decent note. A rooty nose and sweetness that's a little on the syrupy side. And the bottle just looks good. No frills, just molded glass. IBC ain't great, but it'll do when nothing else is available.
Best Honey Sweetened Root Beer: Sprecher's
It comes in a 16 oz bottle. And the bottle has a crow on it. And they sell it at Sheetz. And it's awesome. Your diabetes will hate you, as this brew has three sweeteners, but honey is one of them. I used to not like honey sweetened root beer, but it's grown on me. It adds a very distinctive note to the flavor. And this one does it right. The honey note is almost too strong, but it balances nicely with the root note. Sprecher's also just produced a limited edition Honey root beer, sweetened only with 100 percent honey. They only produced 3,000 cases… and I've got a bottle en route to my house as you read this.
Best Foreign Root Beer: Bundaberg
This one's not for the faint of heart. It's strong. This Australian brew is sweetened with molasses and smells awful. But it'll assault your taste buds in a good way, and it'll put hair on your chest. Heavy rootiness with a strong dose of yeast, it almost tastes like hard root beer (even though it's not). A good, hearty brew.
Best Complex Root Beer: Virgil's
People either love this brew, or they hate it. I love it. A complex root beer, to me, has more than two flavor notes. This one has everything. Wintergreen, anise, cinnamon, and licorice stand out along with the rootiness. I've accidentally left a few swallows sit in a bottle overnight, and finished it the next morning–and it's even good warm and flat (although you'll probably hate it). They sell a special edition that I haven't had a chance to try yet. And they even sell it in a pony keg (which I have had) This is my favorite commercially available root beer. I will drink this above everything else, except…
Best Root Beer, Period: Outer Banks Brewing Station
They don't bottle this at the brewery/restaurant. It's not even on the menu… unless you look for the root beer float. You can order just the root beer off menu. Perfectly sweet, perfectly rooty, creamy, and dark. Order it sans ice. And take a growler home with you. This is the best brew I've had so far.
Finally, here's a list of my favorites that made my "superior" ranking on my genius Excel spreadsheet:
1. Outer Banks Brewing Station Root Beer (8.42/10.00)
2. Virgil's Root Beer (8.38/10.00)
3. Weeping Radish Root Beer (8.25/10.00)
5. Henry Weinhard's Root Beer, Boyland's Root Beer (8.17/10.00)
7. Appalachian Brewing Company Root Beer (8.13/10.00)*
*Cally's House Root Beer also had a 8.13, but Cally's in Harrisonburg, VA closed several years ago.
BONUS: Best Hard Root Beer: Not Your Father's Root Beer
This is a brand new player on the beer market. It exploded on the scene just a few months ago. I'm not a beer drinker, but this stuff is amazing. Ale made with spices that give it a distinct root beer flavor. It definitely offsets the bitterness of the ale. Sprecher's also makes a hard root beer, but I haven't found any locally.
Finally, check out Anthony at rootbeerbarrel.com. He's reviewed nearly 700 different sodas, the vast majority of them being root beers. He's my hero.
If you're a root beer lover, what are your favorite brews? If A&W or Barq's comes up, we may not be able to be friends.
AARON SAUFLEY
Aaron Saufley, author of 'The Jumbo Shrimp Gospel' and 'Deep Roots', is a husband and dad who happens to moonlight as a hospice chaplain and preacher. He thinks Netflix is the greatest human invention next to pizza. He loves hanging out with his family, and when he has the time he also enjoys writing, a good cigar, craft root beer, smoking a mean rack of baby backs, movies, and trying not to die while running. Follow Aaron on twitter. Lover of Root Beer.
---
Comments
comments