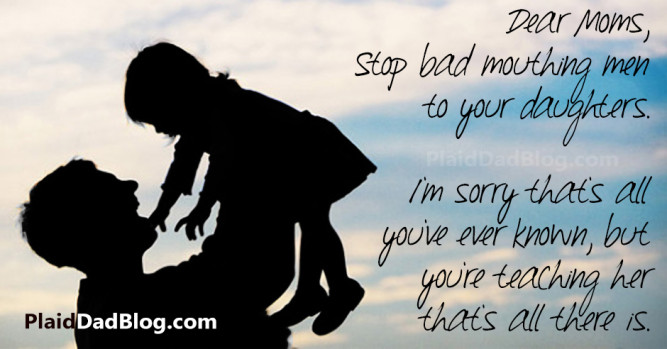 I'm not sure I have much more to add to this image. I do know that I'm tired of seeing the following statuses on Facebook:
When will I ever find a real man instead of a boy?
OMG where are the white knights everyone told me about growing up?
When's a Prince gonna sweep me off my feet?
All I see are no good players and dogs.
Ain't no man can handle this, you betta step up ya game.
I'm not even sure the last one is English. Hey, here's an idea: stop looking in the same places. If you find a dud, don't shamble over to his friends and start dating one of them.
When I try on a shirt from a designer that doesn't fit, I realize two things.
1. I'm fat – of course I walked in knowing my own problems.
2. This company's clothing doesn't fit my frame. It's the wrong cut. So I just make a note and move on to a different designer.
Let's take this metaphor of the ill-fitting shirt and apply it.  Let's quickly address #2. If you keep meeting drunk losers in a bar, start looking elsewhere. If you're tired of meeting guys that live in Mom's house, shotgun Mountain Dew and 'frag online' all day, stop haunting Comicon and the local Gamestop. If you've met ten guys online that have lied in their profile, quit buying into web dating services (plus I hear those are total sausage fests anyway – look at you J.Duggs).
Now… let's look at #1. You need to take an honest look at your own baggage. Have you had some troubles? I'm truly sorry, but here's the rub – you aren't gonna find a guy to magically fix all that. You need to take some time and find someone qualified to help you. And I DON'T mean that friend that just says, "MMMMhmmm girrl. You Right!" You need to find a qualified ear to listen and discuss possible solutions. It may be a pastor, a psychiatrist, or a doctor. Here's a thought:  why not look around for a solid marriage? They really do exist. Find that lady that's been married for 30 years and is sill in love with her husband. Maybe give her the same amount of time you dedicate to the Real Housewives of Wherever. (who are neither real NOR housewives)
Like the picture says, you're teaching your daughter that there ARE no, and will BE no good men for them. Well, I beg to differ.
I'm raising two sons to be EXCEPTIONAL husbands. I'm teaching them to respect women while acknowledging our differences. I DEMAND they place their mother and sisters in the highest regard. They should be tough enough to protect them, while kind enough to nurture and love them.
But you're setting them up to fail. You're poisoning the water so to speak. I'm doing my best to send two upstanding young men into the world, and they very well may be treated as garbage by women raised to resent and loathe them before they've uttered a single word. My sons deserve better.
And so do your daughters.
So, by all means, yes. Have a talk with your girls about what they should expect from a good man and a good husband. But leave the snide remarks, the mud-slinging, and the tearing down for another time – and most certainly different ears. You're shaping their world view with every breath. Let's not lead them to hate half the world's population before they've had the chance to experience love.
And Men: Everything here goes for you to. Replace the pronouns and stop bad mouthing women to your sons. Be a man and show some respect for goodness sake!
CHRISTIAN LEE
Christian has had many roles in life. He's been a minister's son, a poor student, a computer geek, a bible college drop out, a corporate suit, a traveling comedian, and a failure at much he's tried. But he counts 2 huge successes in his life. He is husband to a wonderful wife, and father of 2 exceptional kids he wanted… and a third, 'surprise baby', who's likability has has yet to be determined. He draws a web comic about their life at ForeverFamilyComic.com. Having just missed Aaron in college by a few years, they connected online, finding they had a similar sense of humor [read: DARK] and decided to launch PlaidDadBlog.
---
Comments
comments