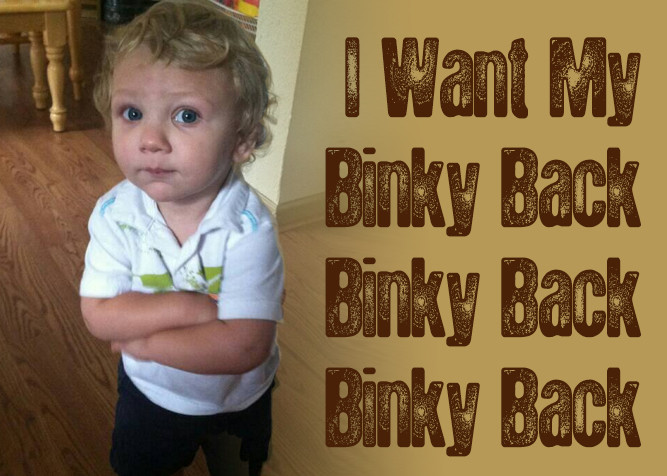 I'm failing at this whole parenting thing.
What's worse, I'm failing at a problem someone else previously solved.
Before my wife became a stay-at-home-mom (SAHM) our two-year-old toddler was in the care of a very loving woman each day. This woman had the patience of all the saints – not just the ones who were awarded title for that feat. She was such a great caregiver that we often wondered if we were doing the kids a disservice by bring them home. She shared our morals, rules, and beliefs. It's rare to find all of these things when it comes to child care. We did. We were blessed. Jo Ann, if you read this we love and miss you.
Jo Ann was integral in helping Ollie start potty training so early. She also had started him on a routine that we can't quite find a way back to. That is, no binky during the day.
You know the binky. Otherwise known as the pacifier, passy, bee-ba, sucker, nub-nub, stopper, chewie, and my favorite: Mute Button.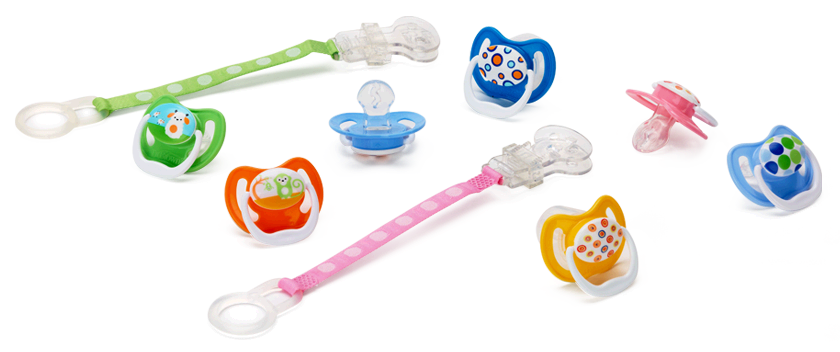 I'm not strictly opposed to the binky, but at two, I think it's time to put it aside, at least during the day. I've also heard it can cause buck teeth (I've seen first hand the thumb can), and true or not, I just want it out. I understand it helps sooth him to sleep. Most of the time it comes out in the night anyway, so that's not a sticking point.
When he would go to the sitters house, he'd walk in the door and hand her his binky. Why? Because she started taking it from him when he came over. It was routine. Ritual. Now, there's no doorway to pass through, physical or metaphorical. He's home, and dammit, he wants his binky!
And he screams. Oh, he screams.
It's the type of blood curdling scream that can only be drowned out by the sound of actual murder.

It's the type of blood curdling scream that can only be drowned out by the sound of actual murder. At least I imagine that's what it would take. I'm not willing to go that far, but when my ears are ringing and blood threatens to shoot out in jets of crimson, I ponder the final end…. for both of us.
I have to admit, I don't know what to do. He understands the binky is only for sleepy time. We've told him and trust me, he gets it. When we say, "Uh-oh, if you have a binky in, you better be laying down ready to go to sleep," sure enough, he climbs on the couch and lays down. He's even started saying, "Papa. Tired. OlliBer. Tired," because he knows that's the ticket to Binky Town.
The kid's smart. Too smart.
So, we're at Wit's End, which is on the corner of Murder Court and Arson Circle. What should we do? Leave your suggestions below. Or better yet – ANSWERS. We're all about the NOW.
Did I mention we're having a baby in one month and have to do this all over again in two years?!? Meh. Who am I kidding? I'll never make it that long.
CHRISTIAN LEE
Christian has had many roles in life. He's been a minister's son, a poor student, a computer geek, a bible college drop out, a corporate suit, a traveling comedian, and a failure at much he's tried. But he counts 2 huge successes in his life. He is husband to a wonderful wife, and father of 2 exceptional kids he wanted… and a third, 'surprise baby', who's likability has has yet to be determined. He draws a web comic about their life at ForeverFamilyComic.com. Having just missed Aaron in college by a few years, they connected online, finding they had a similar sense of humor [read: DARK] and decided to launch PlaidDadBlog.
---
Comments
comments