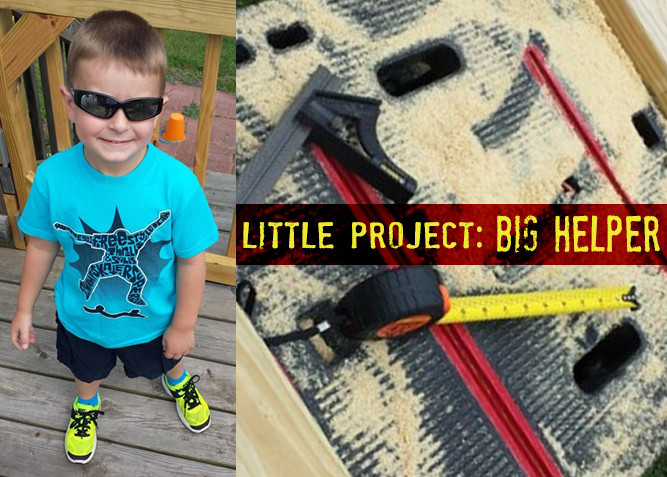 A while back my wife asked me to build gates for the two sets of steps on our back deck for several reasons. Recently, I finally found the time to work on them.
The first reason is to keep the dog, rabbits (according to my four year old) and any other animals that may wander into the yard off of it. As much as I love our dog Fisher there are times when he needs to be kept off the deck. Its nice to be able to enjoy ourselves while watching the boys play. We also don't have to worry about the dog chewing up their toys on the deck now either.
My second reason for putting gates up is the most important; for the safety of my two sons. At the ages of 4 and 1 my boys are everywhere chasing each other. With the gates added to the deck their mom and I can now rest easy knowing that one of them will not just run right off the steps.
Yes we keep a close eye on them and you know as well as I do kids at that age they will find a way to slip by you or do what you don't want them too. Look at it this way, it's a very inexpensive solution and alternative to the worry of a broken bone or some other injury.
Weigh the small bill to the emergency room visit and it's a no brainer. It's also not very time consuming once you have a game plan as to what you want to do. I'll admit building the first gate took a bit longer than I had planned, but being the first one I've built I ran into a few unforeseen issues.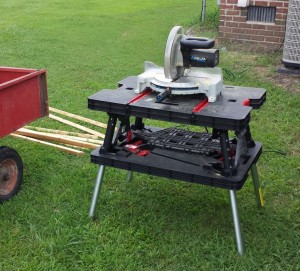 Now the tools I used for this project includes a tape measure, drill and bits, square, chop saw, level and hammer. The materials I purchased were 5 eight foot long 2x4s, 1 eight foot long deck board, a bundle of the 2×2 slats that were 42 inches long, and 6 stanley heavy duty outdoor hinges. Remember the materials I bought were for two gates and I premeasured to be sure I had enough wood to build them. Depending on the size and number of gates you intend on making the materials may vary.
The first one took some time to build. I ran into some small issues on how I wanted to build it. But with advice from my own Dad I was able to work through them. The second one went even faster and took a day to build mostly because I was held up by rain for several hours.
I must say the best reason for building these gates was having my oldest son there helping me. From loading some small tools in his rechargeable truck, to using the drill to drill screws and being the first to test them out the whole experience was one I will always remember. The time spent with him trumps any reason for doing this project.
Phillip Hardison
Phillip (Camo Dad) started hunting before he was out of a carseat and had a fishing pole in his hands soon after. The son of an outdoorsman, he inherited his Dad's appetite for hunting and fishing. Now as an adult he is married with two sons of his own to teach and share his passion for the outdoors with them. Not only does he have an avid passion for the outdoors, but more importantly he has passion for following Jesus Christ. Camo Dad Blog is a site that was started to give Phillip a place to share his life adventures as a Christian, hunter, fisherman, husband, and a dad. Check him out at CamoDadBlog.
Check out Phillip and CamoDadBlog on Facebook.
---
Comments
comments