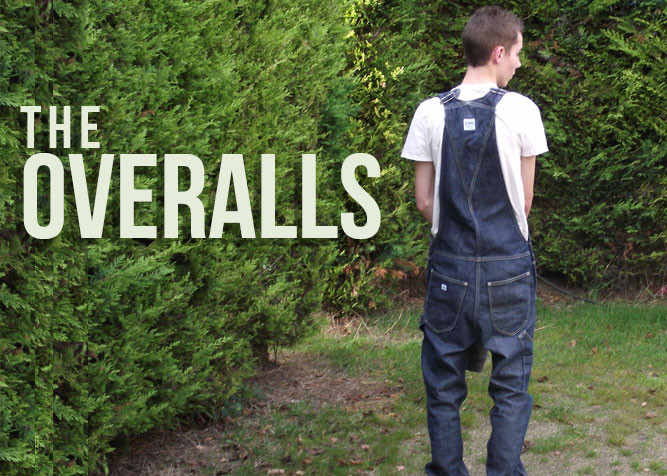 [Guest Post by comedian Jim Seward]
I love my children, I really do. I'm not the type of parent who brags on his kids. I want to be that type of parent, I just haven't had any excuse yet to do so. But I still love them. If I'm going to be totally honest, though, there are times when I see them doing something and even though I love them, for a split second, less, than that, an infinitesimally small period of time it really can't be measured, I kind of hope they aren't really mine. But they are. And I love them.
My perspective as shifted since I've had kids. Before I had children, I might be travelling in an airport and I'd see some mother walking out of the plane dragging a screaming kid and saying something like, "MELVIN! MELVIN! I DO NOT HAVE TIME FOR THIS. COME ON!" and I'd think to myself, "Come on, lady, that's just a kid. Relax. Calm down." Now that I have kids my thought is more like "Melvin! What did you do to your Mom to make her so crazy!?" Because I've been there – I've been that Mom. I feel like there should be a twitter hashtag that is #YESALLPARENTS. Once you've been a parent for awhile, you can even tell who other parents are even if they don't have their kids with them. It's the same way a combat vet can see another one, even though they've never met, but recognizes him from the look in his eyes that tells him, "He knows what it's like. He knows." But, I love my kids. Have I mentioned that yet?
For Christmas of 2013, my younger son asked us for a pair of overalls. I asked my wife, "Does he mean like a farmer's pair of overalls? Is that what he means? Or are overalls some new word that kids use for some fancy outfit?" My wife assured me he did indeed mean farmer overalls. I thought it was a strange request. Of all three of my kids, my younger son, the middle child, has been consistently the one who has worried the most about looking cool in front of his friends. He was the one that rebuffed our hugs at the earliest age because "Jeez, Mom and Dad, my friends might see us!" He once spent his own money on skinny purple jeans because that was what was "in style" at the moment. The thought of him in those jeans (my younger son, unfortunately takes after me in size and has huge legs) still makes me giggle, so personally, I'm happy he bought them. I think he wore them twice. But you get what I'm saying, he doesn't want to look "not cool." And even though we live in a small town in Tennessee now, and many of the kids do live in the "country", overalls are still not considered "cool." But as gifts go, this was a reasonably priced request, so although I was curious as to why he would want such a thing, my frugality said, "Don't question it, accept it." And so I did. And that Christmas morning, he opened up his gift and he genuinely smiled and said, "Thanks, Mom and Dad, this is exactly what I wanted." And if you have a teenager, you know how hard they are to please and how NOTHING you do seems to be right, so this moment, this sincere, rare, hallmark moment, was truly moving to me. And I was happy. For a brief moment, we were that family you see in picture frames you buy at the store. You know the one, where the whole family is smiling and seems to truly be enjoying the company of one another. It didn't last long, but you learn to live for and appreciate those moments.
So after a couple months, with the exception of the monthly reminder Mastercard sent me, Christmas had all but been forgotten. We'd moved on, past Martin Luthor King, Jr Day, past Valentine's Day, past Spring Break and soon it was parent/teacher conference week. I want to say right now, I love my kids, but my younger son's grades have never been stellar. Don't get me wrong, he is not stupid, not at all. I actually think he's quite smart. But he's not motivated. Well, not about school. If they can figure out to make algebra a first person shooter video game though, he will be golden. So I wasn't expecting to hear from his teachers anything like, "Jordan is simply one of our best students. I am so amazed at his level of work. He should be doing college level courses." But sometimes you are happily proven wrong. Unfortunately, that wasn't this time. Our last teacher to see was his math teacher. I have an adage I often say, and that is "Math is our friend." But Jordan and Math have not been speaking to each other lately. Truthfully, they've never hit it off. I was preparing myself for the worst, but even I was surprised by what the teacher said next. "Mr. Seward," he stated. "I am concerned that Jordan is not getting his homework done because of all the chores he has to do on the farm." I paused for a second, unsure I heard him correctly. "The farm?" I ask. "What farm? We don't live on a farm. We live in town. We are within walking distance of the school!" It was now his turn to be surprised. "Really? I just assumed from what he was saying that he lived on a farm."
Suddenly, it occurred to me why he had wanted the overalls. He wasn't trying to make a fashion statement. He had used us as part of his ploy to trick his teachers into thinking he worked on a farm! It was all making sense now. At that moment, when I looked back on that fateful Christmas morning, that morning where his mother and I had unwittingly helped enable his dastardly plan to get sympathy from teachers to help him from doing homework, I saw that what I thought was a warm, genuine smile, was actually the mischievous grin of one who knew he had suckered us in.
I admit I was angry. He had essentially lied to his teachers. He had used his mother and me to help him carry this scheme out. I had been played by my own teenage son! And yet, as a stand-up comic, I could not help but be impressed by the commitment he had toward his premise. And although I knew it was wrong, I'll admit there was part of me that was proud he had conceived and carried out such a tactic successfully. Although his intellect had been put to nefarious purposes, it was proof of my suspicions all along, that he wasn't stupid, he just didn't care.
He got in trouble, and deservedly so. I know he's plotting something else. But at least that means he's thinking. And sometimes you take victories where you can. I love my kids, did I mention that?
Jim Seward
im didn't follow the normal route to the entertainment business, having served 22 years in the US military. But after spending time in Iraq and using humor to get through stressful situations and to relax his troops, Jim decided to try his hand at stand-up comedy. Walking into his first open mic, he was told by the host he had two and a half minutes to make people laugh. Much to his surprise, they laughed and he never looked back. The truth is, though, Jim shouldn't be a comic. His parents never divorced. His wife loves him (we don't know why either, but we know it isn't for money), his kids are relatively well adjusted. He wasn't bullied in school. He doesn't need a therapist. He's never even been to jail for Pete's sake. But despite all these major disadvantages, Jim has overcome his doubts and fears of being normal and managed to make people laugh at the reality of everyday living. Check him out at JimSewardComedy.com.
---
Comments
comments