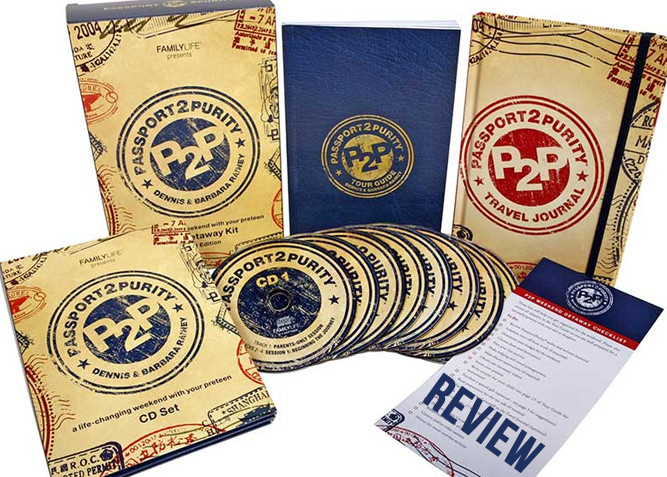 The Talk.
No, not that obnoxious daytime talk show with Sharon Osbourne and that chic from Rosanne. I mean, well, the talk. That talk. The one your dad was supposed to have with you while (illegally) sharing a beer, or your mom was supposed to have with you while folding the laundry.
Yeah, I didn't get the talk either. I had to figure this (dare I say it) sex stuff out for myself. Back in my day, there was no experimenting with a with the sex machine that has now become my reliable companion. I had to deal with all these new hormones and urges all by myself. Now, I had to figure out how to have the talk with my kids once they came of age. I must say, that was an awkward few minutes with my oldest daughter. But we got through it. And, from time to time, we still talk about those things. It's an ongoing conversation. She's growing up in a world that seems more saturated with sex than ever, as are her younger sisters. It's important that she learn about sex from her mother and me, not from the media, or her friends, or from movies or books or Cosmo. The conversation isn't awkward now, but getting it started was. When she is mature enough, I see no reasons why sites like https://www.m-porn.xxx/ should be out of bounds. However, we want to set her off in the right direction first.
That's why Family Life created Passport2Purity – a shared experience that makes the talk less awkward and more open. It's Christian-based, so it promotes the biblical view that sex is a gift from God to be enjoyed only by a man and a woman who are married to each other. Passport2Purity seeks to help parents give their kids the tools they'll need to deal with things like sexting, online stalking, the existence of sexual material from places like www.porn7.xxx and the temptation to engage in premarital sex.
The Plaid Dads were excited to review this product, but we quickly ran into a problem. Christian's children weren't quite old enough. Aaron's oldest daughter has, as mentioned above, already had the talk. His other two girls aren't old enough to go through the program. That, and it's supposed to be a mom/daughter or a father/son experience.
What were we to do? Ask a friend, of course!
Aaron's friend, Quentin, has a son that's the perfect age for the program. Quentin agreed to go through the material with his son and offer his opinion. I asked him about it once he finished:
Quentin, what did you enjoy most about Passport2Purity?
I like that it's a very interactive approach to some very difficult conversations with your child.
Could you give some examples?
I was very pleased with the amount of scripture that is weaved in and out of the teaching. One of the best things about the study is that it eases into the heavy topics. The beginning of the study talks about God's Word being our light or compass and then it moves to how our friends can influence us, and it saves the dating and sex stuff for the end of the study. The study guide that goes with the CD had multiple fill in the blanks that went along with the CD it kept my son focused on the task and principles being taught.
Is there anything the producers of Passport2Purity could do to improve the program?
The music and graphics are average, but overall I don't think that detracts from the study. Some of the sections were a little long, but overall, the program did a good job of keeping my child's attention.
It sounds like you would recommend Passport2Purity to other parents.
Absolutely! By the end of the study, your child will be more apt to talk about the real facts because they have been warmed up to these truths all along. All in all, this study opens the door to great conversation with your child and encourages them to make some very important decisions before they are put into a live situation of real life peer pressure.
So there you have it–the sex talk, from a Christian perspective, minus the awkward. The Plaid Dads look forward to going through Passport2Purity with their children when they come of age.
For more info on Passport2Purity, you can go to the website here. They also have a Facebook page. You can purchase Passport2Purity here. You can also view the trailer below:
Comments
comments