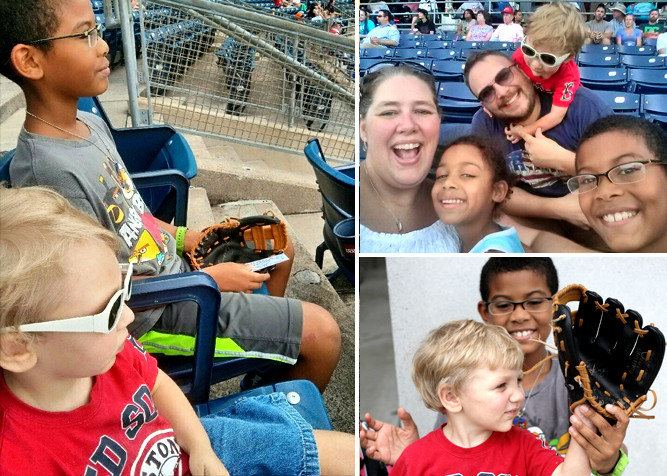 You can't turn on the news, radio, computer–heck, even your phone–without hearing someone talk about the race relations in this country.
It's hard, because no matter how far we've come (and we've come a long way) there's always further to go. I don't have a pat solution for our country's current woes, but I do have a suggestion.
Look to the future. Namely, our kids.
My kids in particular are a shining beacon of what's to come. SPOILER ALERT: it's a happy ending.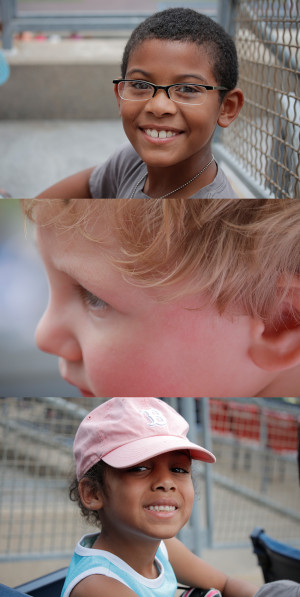 My wife and I adopted with  no plans of having our own (because we didn't think it was in the realm of possibility). We started the second half of our marriage becoming a blended family. We brought to this our own ideas, pasts, and views on how our family heritage would merge. Then, a year and a half later, our third child was born. He came into the world seeing a multitude of color before his eyes. He had no preconceived notion of one race over the other. No superior skin color. No inequality. What he saw were parents that loved him, alongside his brother and sister who treated him like their very own. No barriers. No tribulations. Just love.
As we sat in the cheap seats watching our nations's oldest past-time this weekend, I took a moment to reflect on the past and what will hopefully be their future. To my kids, Jackie Robinson is just a story, barely more than myth. Martin Luther King was a hero to ghosts. Their struggle was real, but by the time my children are my age, they may wonder how on earth people could have ever thought the way they did "way back when."
When my son is asked if he has black friends, he'll answer, "No. I have FAMILY". At two years old he already knows he holds no special place in my view because of his blood, let alone his race. My oldest son will always be my first son. He will always be the first one I took to a movie, the first one I shared a hot dog with, the first to drive dad's car. But my youngest won't be jealous because his brother got handouts. There was no affirmative action. He'll be jealous the way any younger brother is. He'll also look up to his brother as a hero. One who may disappoint some day, yes, but a hero nonetheless. In his eyes his brother will be trailblazer. A rock. The one who teaches him how to hit a ball, to ride a bike, to talk to girls. They'll have firsts that I, as the Dad, will be jealous of myself.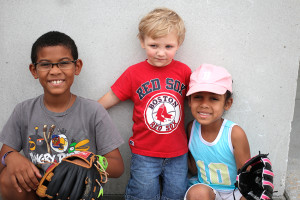 When push comes to shove, they'll each have someone to call for a helping hand. And the color of that hand won't matter at all. No, it will just be one brother helping another. One love.
Won't it be great when our worry over race is America's Past Time? I long for that moment my grandkids look at me and scoff when I tell them about the issues of our day. I hope they openly mock me.
"Grandad's losing it Papa. He says there was a time when black people were afraid of white people…. just because they were WHITE!"
What a wonderful day that will be. Give me some peanuts and cold drink. I'm rooting for the home team to win this one in overtime.
CHRISTIAN LEE
Christian has had many roles in life. He's been a minister's son, a poor student, a computer geek, a bible college drop out, a corporate suit, a traveling comedian, and a failure at much he's tried. But he counts 2 huge successes in his life. He is husband to a wonderful wife, and father of 2 exceptional kids he wanted… and a third, 'surprise baby', who's likability has has yet to be determined. He draws a web comic about their life at ForeverFamilyComic.com. Having just missed Aaron in college by a few years, they connected online, finding they had a similar sense of humor [read: DARK] and decided to launch PlaidDadBlog.
---
Comments
comments