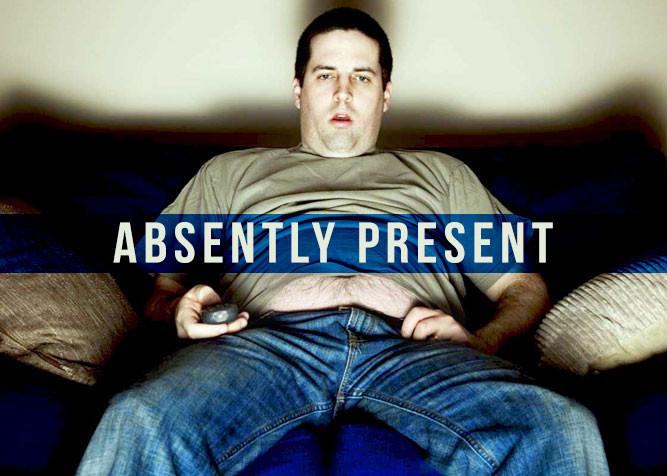 I'm a hospice chaplain by trade.  That means I talk and pray with dying people almost every day.  As you can imagine, conversing with dying people can be mentally, emotionally, and spiritually exhausting.  And when your brain, emotions, and spirit are tired, your body just wants to pass out.  There are days I pull into my driveway, park the car, and realize that my mental gas tank is desert dry.  I sit there, listening to the end of whatever song is leaking from my speakers.  I eventually turn off the car, wander into the house, grunt an unintelligible greeting to my girls (sometimes mixing up their names), lumber upstairs, and collapse on my bed.  I need some time to recharge my batteries just enough to make it through the rest of the evening.  Sometimes it doesn't work. There are days when I make my way back downstairs, fall into my chair, and take the first flight to Sleepy Town.
When I come home from work, I don't want to do dishes.  I don't want to play Barbies.  I don't want to help with school work.  I don't want to walk the dog.  I just want some time–a lot of time–for me.
Dads, does this describe you?  We work hard, spending every ounce of mental and physical energy we have to provide for our families.  We love them like crazy, but most days we just want to come home, plop on the couch, shove some food in our faces, and scramble our brains with TV.
And it's OK, every once in a while.  But when it's a regular thing, we unintentionally communicate this to our families:  we don't care.  When we tune our kids out regularly, we tell them we don't care about them by robbing them of precious time they crave, deserve, and need with us.  When we consistently come home and ignore the chores that need to be done, we communicate to our wives that we don't care about them by robbing them of well-deserved time to recharge.  And if we communicate that we don't have the energy to do the dishes after dinner, they'll communicate they don't have the energy for us between the sheets–because they really won't have the energy.
This is time and these are moments our families will never get back.
Guys, I know we work hard to provide the best things for our families.  But our families don't want more things–they want more of us.  They need our attention.  They need our time.  They need us.
So let's come home, take a few minutes to recharge, and then give our families everything we have.  Toss a football.  Host a princess tea party.  Take out the trash.  Eat dinner around the table.  Read "Green Eggs and Ham" in a Scottish accent.  Let's talk to our kids about their day and make our wives swoon by showing them our mad laundry skills. Let's snuggle with kids and watch a movie an cuddle with our wives and tell them how madly in love we are with them.
Let's be in the moment.  Let's be present.
Dads, what are some ways you've found to be present with your family after a long day at work?
Wives, what are some ways we dads can do a better job of being present when we get home from work?
Give us your feedback in the comments below.
AARON SAUFLEY
Aaron Saufley, author of 'The Jumbo Shrimp Gospel' and 'Deep Roots', is a husband and dad who happens to moonlight as a hospice chaplain and preacher. He thinks Netflix is the greatest human invention next to pizza. He loves hanging out with his family, and when he has the time he also enjoys writing, a good cigar, craft root beer, smoking a mean rack of baby backs, movies, and trying not to die while running. Follow Aaron on twitter.
---
Comments
comments