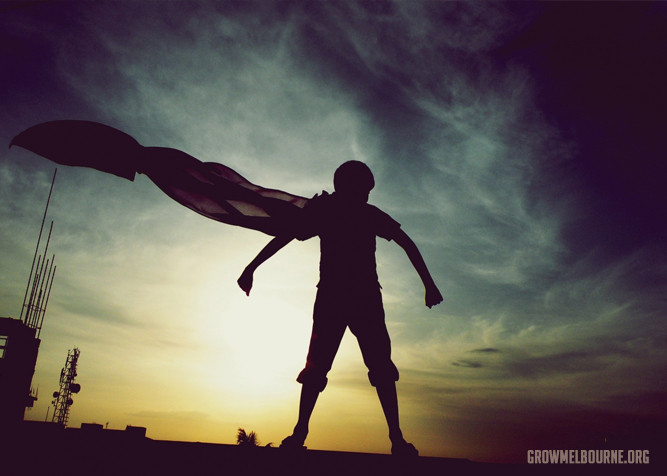 The title is a question, and I really want answers. What specific things are you doing to help facilitate you children's dreams?
My daughter has had one goal since I adopted her: to be "a police." She hasn't wavered. Sure, there's the add-on job every now and then…. "a police in the army" or "a police/firefighter," but inside, she bleeds blue.
My son, on the other hand, has a much different path planned–that of the artist. And it's not a choice. It's as ingrained in his DNA as the color of his eyes or the texture of his hair. It's imprinted.
The trouble is, when they go to school, no one cares. Not only does no one care, but they actively campaign for them not to go after a dream at an early age, but melt into the amalgamation of every other child. There's even some adults that laugh and say, "You don't know what you want yet. How could you? You're just a child!"
I think that's a load of garbage. At least that's the nicest way I could put it without offending half our readers.
It's as if we don't have thousands of stories of great men and women of history, saying something to the effect of, "As a child, all I wanted to do was fly. I ended up walking on the moon." – Buzz Aldrin.
Some people know what they want to do from a very early age. Does that change later in life? Sure. But does that mean we shouldn't encourage our children to jump headlong towards their dream and not stop until they reach it?
When I was a kid, I wanted to be on stage. I wanted to sing and tell jokes. So naturally, at the age of 19, I went into computers. Why? Because I wasn't encouraged to chase something greater. Is it everyone else's fault I didn't chase my dream? No. But discouragement has it's effects on a young mind. I was presented a worldview that what I wanted, was just not possible for me. Beit because of my geographic location, physical appearance, access, finances… whatever. At every turn I was told this wasn't merely a dream, but fantasy.
In my 30's I decided that was bunk, and a year later I was standing on a stage in L.A. with a TV camera pointed at me. Did I gain fame? No. I did, however, achieve a moment where a room full of people were laughing at everything I said. My twisted thoughts were transformed into little bits of levity that found resonance in someone else's brain. If you've ever felt that feeling, then you know fame and money is a far second to that euphoria. Of course the latter would be nice, too. I'm not crazy.
When we adopted our kids, I decided to adjust my dreams to accommodate them and the time they needed from me. Their future success outweighed my need to discover my own.
So what am I doing to help them? Well, for one thing, I'm thinking of homeschooling next year. Yes, every kid needs to learn math and science, but why not focus that towards forensic evidence for my daughter? How about making art a major course instead of an elective class my son does once every two weeks? Why waste his time finger painting when he's already drawing comics? How about I hold 'class' at the Smithsonian?
Maybe they'll grow out of their childhood dreams. Maybe they'll do a complete 180. When they do, I'll be right there to encourage them to be as passionate, and excellent, as they can be.
What are some of the things YOU ARE DOING to help your kids chase their dreams?
CHRISTIAN LEE
Christian has had many roles in life. He's been a minister's son, a poor student, a computer geek, a bible college drop out, a corporate suit, a traveling comedian, and a failure at much he's tried. But he counts 2 huge successes in his life. He is husband to a wonderful wife, and father of 2 exceptional kids he wanted… and a third, 'surprise baby', who's likability has has yet to be determined. He draws a web comic about their life at ForeverFamilyComic.com. Having just missed Aaron in college by a few years, they connected online, finding they had a similar sense of humor [read: DARK] and decided to launch PlaidDadBlog.
---
Comments
comments