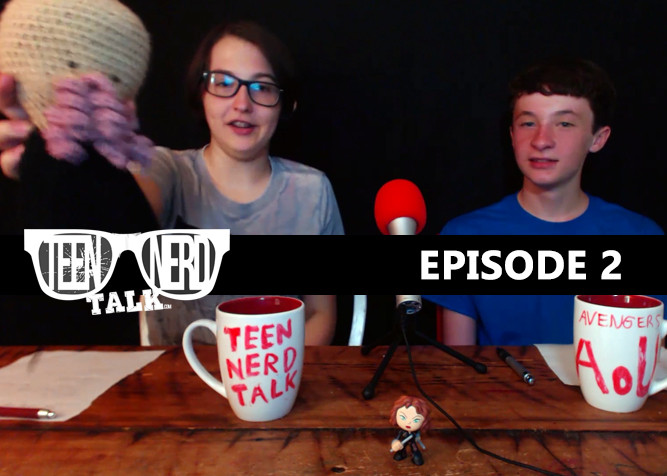 This episode of Teen Nerd Talk brought to you by http://Mobicip.com
Visit http://TeenNerdTalk.com for more TNT!
Here's our Age of Ultron review. Enjoy!
Links: Teen Reader Advisory at Sheppard Memorial Library: http://sheppardlibrary.org/teenzone.
Aniwave: http://www.aniwaveinc.org/
The FanDames Initiative: https://www.facebook.com/FanDames
Spoiler Alert!: The Avengers and Avengers: Age of Ultron (obviously), Mockingjay Part 2, Agents of SHIELD
For a full list of things we mention or reference: http://teennerdtalk.com/2015/06/episo…
Check out our website!: www.teennerdtalk.com
Follow us on Twitter!: https://twitter.com/teennerdtalk
Our Instagram: https://instagram.com/teennerdtalk/
Take a moment to subscribe, like, share, and leave a comment telling us what you thought of Age of Ultron!
Be sure to check out http://PlaidDadBlog.com for more podcasts, video, and fun!
Comments
comments