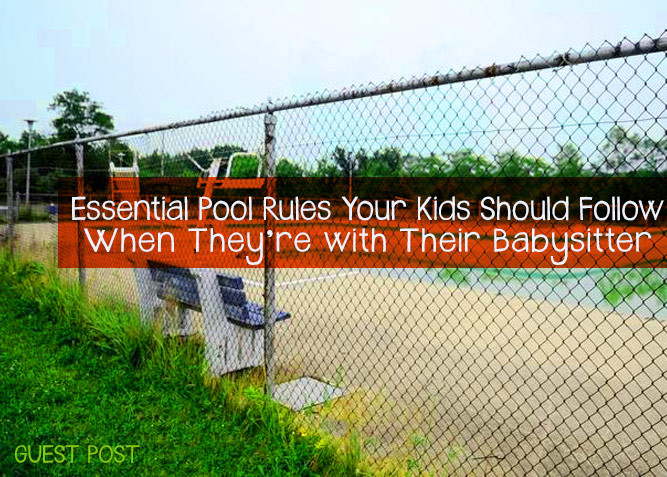 [Guest Post By Lindsay M., of PublicHealthCorps]
What's a day at the pool without cannonballs and splash fights? It's true these activities are definitely a lot of fun for your kids, but they might also tempt them into some unsafe behavior. And that's why they may not be the best methods of play for your kids to take part in when they're under the babysitter's care.
Trust me, I know this as well as anyone. A couple of summers ago when my husband and I would come home after leaving the kids with a sitter, the accusations would fly right when we walked in the door. One daughter would complain that her sister had splashed her too much. Then, the other would point out that her sister had pushed her in the pool when she wasn't looking. Our poor babysitter would scurry out of there as fast as possible.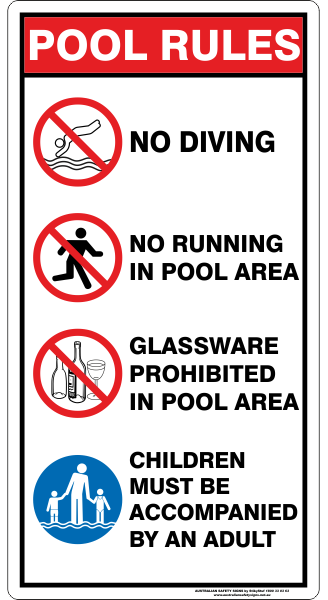 Of course, my husband and I were far from proud of this behavior. In addition to be disrespectful to one another, behaving in ways they knew were inappropriate was disrespectful to their sitter. And equally bad, their behavior was downright unsafe.
In order to bring an end to this bad behavior, my husband and I worked with our babysitter to craft a set of pool rules that our daughters were to follow while in her care. It could also be worth enrolling on a first aid aquatics course at somewhere like Coast2Coast in Toronto as well for extra safety. The penalty for not following them was no more pool time (something they weren't willing to risk!). (Of course, you'll also want to make sure your sitter is well aware of pool safety. This guide for sitters is a great place to start.)
Here's a selection of the rules that helped us bring order to our kids' pool time with their babysitter. Of course, we didn't want to state the obvious pool safety rules, such as a checking that pool barrier safety inspections had been done at the site to ensure the safety of the swimming pool – that should go without saying. These tips are ones to help anyone trying to show who is boss when dealing with excitable, and sometimes unmanageable, children.
No pushing. Today.com offers a cautionary tale as to why this particular form of horseplay can be so dangerous. The video and article describes how a bride-to-be was paralyzed after her friend pushed her into the pool.
No dunking. As this article notes, dunking presents a huge drowning risk. When someone is dunked, they suck in water, which can lead to coughing and choking and even, later on, what is known as secondary drowning. Secondary drowning is caused when water that has been inhaled causes irritation in the lungs.
No diving or jumping into the shallow end. This rule is absolutely essential and can protect your children from sever head and neck injuries. Livestrong.com explains the majority of diving injuries "occur in water 4 feet or shallower." If they fancy going swimming in the evenings or when it's a little darker, we'll consider installing some pool lights from someone like this electrician in Farmington so they're able to see and identify the shallow ends easier.
Stay away from the drains. As MedicalDaily.com explains, the suction caused by drains can be very dangerous. My husband and I have stressed the importance of steering clear of the drains to both or our kids. We've also asked them and our babysitter to keep an eye on the drain covers and to always get out of the pool if a drain isn't properly covered.
In the end, enforcing these rules meant our daughters were able to have a much more enjoyable time at the pool. It also made things a lot easier on our babysitter. With well-defined rules in place, she felt much more comfortable disciplining them and steering them in the right direction when their pool play got out of hand.
Lindsay M
Lindsay writes for PublicHealthCorps and, in her spare time, enjoys satisfying her other passions – like cooking, biking and photography. She is happily married to her high school sweetheart and is the mother of twin girls.
Comments
comments