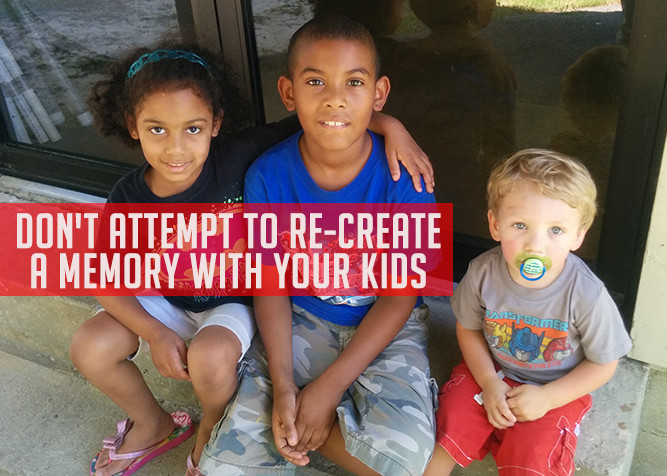 I've already written about why you should not try to plan a memorable moment with your kids. Apparently I didn't take my own advice. Or maybe I thought it would be different this time. I was creating a new memory but sharing one of my own.
As a child I always went to sleep-away camp. It went from Sunday-Saturday and was seven days of wonderful. I wandered the woods, played games, ate junk, and chased girls. But the best part was playing in the pool. Diving for pennies, water Olympics, cannonballs, dunk contests… chasing girls. Sensing a theme?
I recently started taking my older two to the same camp I attended as a youth. I became a cabin dad–less to help with the kids and more to spend time with my own. I wanted to watch in wonderment as they experienced camp for the first time. It didn't work out so well. At least not for me. They say you can't go back. This is definitely true. I'm now responsible for someone other than myself. I care whether my kids trip and fall, and for reasons other than laughing at them like Nelson from the 'Simpsons.' More importantly, I was responsible for ALL the kids–at least all the ones in my general area. Not only is this a big bucket of water on the joyfest, I have to say: OTHER PEOPLE'S KIDS SUCK!
They're not respectful. They don't have manners. They're dirty, stinky, walking mouths of sass.
By the end of the week, I can say my kids had a blast, but I'd taken a big kick to the memory stick.
So this year, I decided (well, circumstances beyond my control decided) that my kids would go to camp without me. All alone, sans the Plaid Dad. I was a little weepy, but not too bad. Mainly I thought this might be it for me. Camp is now officially over for this guy.
Again, circumstances created an opportunity. To save on travel and figuring out what vehicle to squeeze my ever growing family into, we were given the chance to spend a night at camp. The whole family. While it was empty.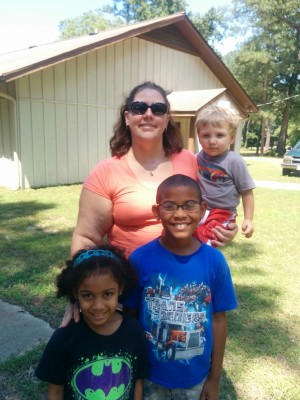 Yep. Just us at an empty camp. What could go wrong? It's not as if that's the premise of half the horror movies from the 1980's.
Well, there were no ghosts or machete wielding madmen, but we were told as soon as we arrived, "The pool's closed." Huh?!?! "It's cloudy and we're doing our best to get it ready for next week. Also, there's a major thunderstorm moving in. Here's the keys, see ya."
OK. It wasn't so cold. I'm very friendly with the camp manager and his wife, and truth be told, he was in the dumps over the pool. Nobody wants to tell kids they can't splash and play their summer away. I felt bad for him, truly. But still… no pool?
My wife, who'd never been to camp as a kid, didn't really see the appeal. There were constant tick checks and slapping around the ears as she got dive bombed with flies. It was hot and muggy, and the fact that she's 6 months pregnant only added to her misery.
The problem with an empty camp is that you have to play games with the kids. ALL the games. Soccer? You. Basketball? You. FourSquare? OK… you want  to play this. You can not be defeated by a child of nine in FourSquare. Dominate. Them.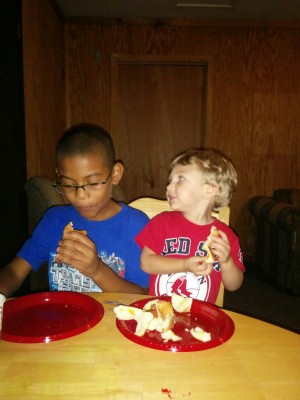 You're also the camp chef, camp, maid, and camp janitor. It's not all it's cracked up to be.
By the time we left, if you asked my wife what she thought of camp, she'd say, "Meh". And that would be a glowing review.
They're right. You can't go back. And you definitely can't implant a memory from your brain into someone else. At least not yet. Enjoy those memories. Tell your spouse and children about them. Just understand they're going to build their own. It's OK. They'll appreciate your stories and trying to one-up them with their own.
The little jerks.
I want to close by saying many thanks to Charlie and Melissa Stephenson. Any complaints above have nothing to do with you or your hospitality. I appreciate everything you did for my family. We ended up having a great time. Sorry about the burnt biscuit smell in the apartment, I'm gonna figure out stove-top biscuits one day. Sunday just wasn't that day. I'm saying a prayer for Charlie and the pool. Last I heard he was doing the math to figure out how many tons of pure sodium it would take to blow up the pool. Here's hoping he doesn't have to murder it. Also, Thanks to Penny Spruill for being the best 'First Dean' a kid gets to know. She sets the bar pretty high for future weeks of camp.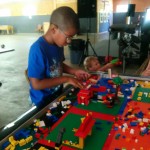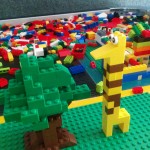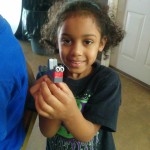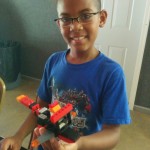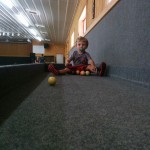 ---
CHRISTIAN LEE
Christian has had many roles in life. He's been a minister's son, a poor student, a computer geek, a bible college drop out, a corporate suit, a traveling comedian, and a failure at much he's tried. But he counts 2 huge successes in his life. He is husband to a wonderful wife, and father of 2 exceptional kids he wanted… and a third, 'surprise baby', who's likability has has yet to be determined. He draws a web comic about their life at ForeverFamilyComic.com. Having just missed Aaron in college by a few years, they connected online, finding they had a similar sense of humor [read: DARK] and decided to launch PlaidDadBlog.
Comments
comments