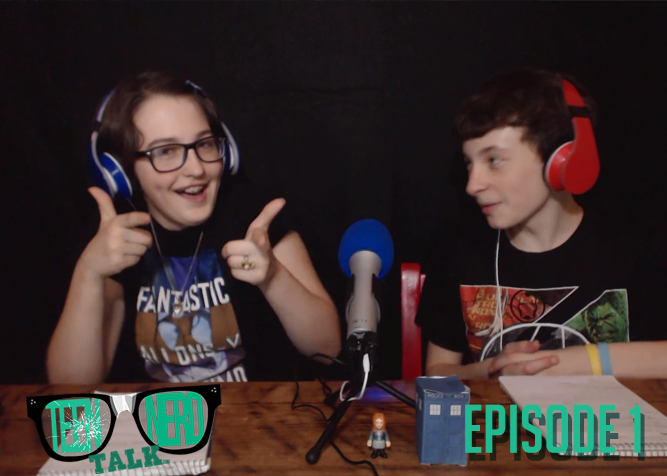 Aaron's daughter Annagrace, and her friend Bryce, will now be bring a weekly podcast to the Plaid Dad Blog Podcast Network. We are very excited about his, but instead of telling you what it's all about, we'll leave it to Annagrace:
"Hey, welcome to Teen Nerd Talk! This website is all about pop culture, from the POV of two teens. We'll talk about anything under the geek umbrella on our podcast. TV shows, movies, video games, books, the list goes on and on!
Some things we both like are Doctor Who, The Walking Dead, The Hunger Games, The Maze Runner, the Marvel Cinematic Universe, anime, and scary movies, so you'll be seeing a lot of those things.
Each week we'll have something new for you to watch or listen to! All the episodes will be available in audio and video format. The episodes will alternate between a full episode and a mini episode, will blog posts in between.
It's dangerous to go into nerd-world alone. Take us!"
-Annagrace and Bryce
TeenNerdTalk.com
Comments
comments