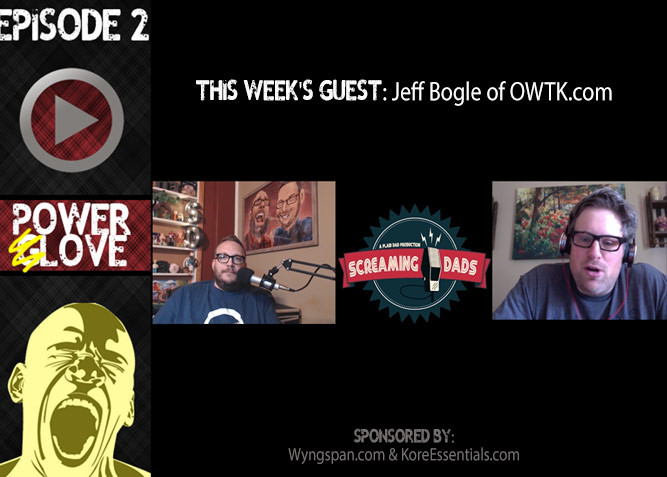 This episode of the Screaming Dads Video Podcast is brought to you by Wyngspan.com – Get reviews form your TRUST network. Our Audio Podcast is brought to you by the DuiFoundation.
We couldn't be happier with this episode. Not to spoil it, but we have solid discussions on all sides, including an interview with Jeff Bogle of the OWTK Indie Music Podcast – as well as Aaron's review of a truly disgusting sounding dessert. It's packed full of goodness. Oh, and did I mention my daughter plays a video game with her… you just have to watch/listen.
The podcast is also sponsored by KoreEssentials.com
We invite you to listen to and SHARE our podcast. We're offering it to you in both Audio AND Video mode. We look forward to many more great episodes to come! Check out  ScreamingDads.com or watch and/listen below.
Comments
comments