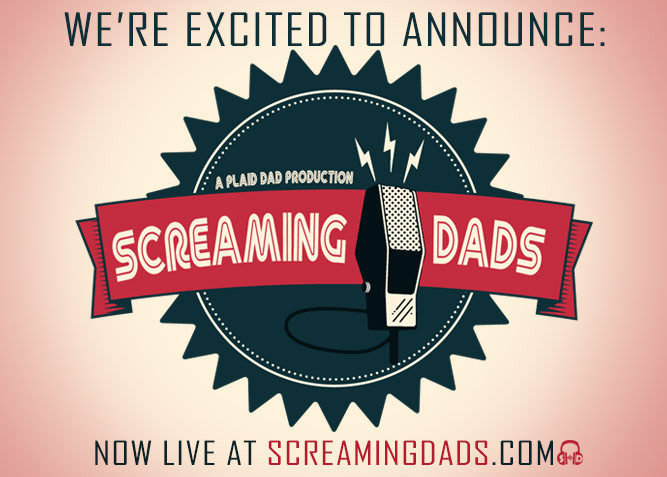 We are super excited to announce our new Podcast, ScreamingDads.com!
We've been planning this for the past few months. And boy oh boy has it taken us a lot of time to be able to get the podcast to this stage. Before we even decided on an idea for our own "talk show", we gained inspiration by listening to a lot of sport and tech podcasts, as well as other similar resources to ensure that we had a starting point for our own journey. Once we had this in place, we were surprised to find that it wasn't as straightforward as we first thought. We've had technology hurdles to conquer, schedules to work around – all manner of struggles, but we came out the other side. Not only are we launching ScreamingDads, but we will also be rolling out a Podcast from Aaron's very own daughter Annagrace, entitled 'TeenNerdTalk', this June.
We titled our inaugural episode 'Power at 1/2 Scream', because we don't feel we're 100% amped up to full ScreamingDad mode yet. We considered filing this away in the lock-box of obscurity, but then thought. "No. Let people watch us grow. Let them see us come into our own." Much like the pilots of some of our favorite TV shows, this one shows you it has good bones to build on. I mean, Elaine wasn't in the first episode of 'Seinfeld', you know? There's room to grow!
So, we invite you to listen to and SHARE our podcast. We're offering it to you in both Audio AND Video mode. We look forward to many more great episodes to come! Check out ScreamingDads.com or watch and/listen below.
Comments
comments