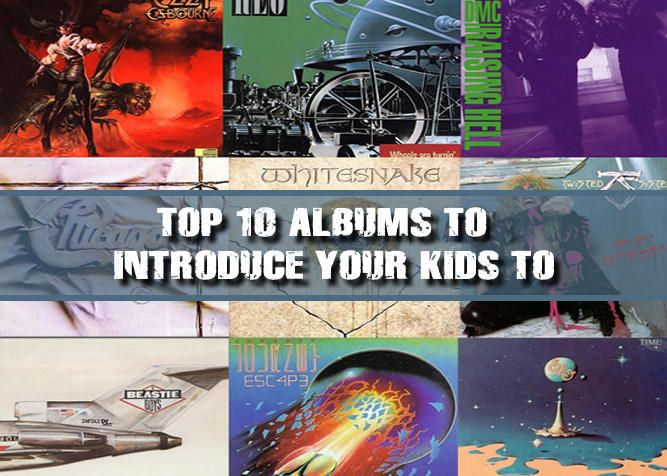 Today we have a guest post by Lee Modlin. To give you a little history, Lee and I met in Bible college. Lee was older than I, and had the stink of 'Rock-N-Roll Outsider' on him. To say he didn't fit the preacher mold is to put it lightly. So of course, we hit it off. My fondest memory was when I found out Lee liked the band Rush. Or should I say adored? I told him a friend gave me a Rush album when I was kid and I loved it – memorized every word. That particular album was 'Roll the Bones'. Lee looked at me disgusted and spewed out, "Ecch. That's like their worst album. It doesn't even represent them as a band. Probably why he gave it to you."
Classic. Lee.
So, of course when I was thinking of someone to write a top ten list of rock albums to introduce your kid to, I thought of Lee. Oddly enough, there's no Rush on the list. I for one, would roll the bones and give my favorite LP a listen.
If you think some of these are strange picks for a pastor, that's because Lee is a strange pick for a pastor. But he's also a loving, loyal guy, who cares about people and sharing with them a message of hope and peace. So he throws up devil horns every once in a while and rocks out… I wouldn't have it any other way.
---
I want to start off by saying that these are not my picks for the greatest albums of all time. Neither are they my choices for the most important albums ever released. I have spent countless hours trying to come up with both of those lists and sometimes I get close. I am not an expert and I am sure there are many people out there who are more knowledgable than I am. However, I can hold my own. There is a reason I was asked to do this list…trust me.
When I was given this task my mind immediately went into overdrive. I had to decide how I was going to choose potential albums and then whittle them down to a measely ten. I admit that my method was not perfect and I probably left out one or two that should be up here. My original list contained twenty-two and it pained me deeply to cut the twelve albums that I did. I said all of that so that you understand how important these albums are to ME and why I have already exposed all three of my children to them.
Electric Light Orchestra – Time (1981)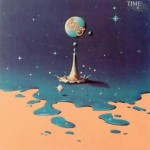 This is my favorite album of all time. It's not their best album and it only contains one minor hit but it came out at time when I was absorbing non-church music for the very first time in my life. I was in sixth grade and had my very first best friend and we spent hours playing video games (Atari 2600 and Magnavox Odyssey II) and listening to this album. It marks one of the most important times in my childhood. Every time I listen to it I feel like I am eleven all over again.
Journey – Escape (1981)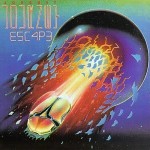 I can vividly remember riding in the car and hearing Don't Stop Believin' on the radio and understanding (even at the age of eleven) that it just might be the greatest song ever written. I didn't know anything about a singer sitting in a smoky room but when I heard Steve Perry singing about it I wanted to be one. I also had no clue what being Stone In Love meant but if it involved a blue-jeaned girl walking along the railroad tracks then I was all aboard.
Def Leppard – Pyromania (1983)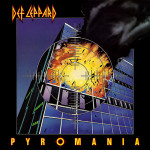 This is the album that made heavy metal cool and wimpy all at the same time. It took a pretty rocking band from Sheffield and turned them into the hard rock equivilent of Duran Duran. As a thirteen year old kid who was starting to really get into rock music this was the equivilent of The Beatles. It also had one of the coolest album covers ever. That may not seem like such a big deal today in the age of digital music but it was huge back in the days of vinyl. I still play this one on my record player to this day. It just sounds better that way.
Twisted Sister – Stay Hungry (1984)
I WANNA ROCK! Do I really need to say anything else? Okay…WE'RE NOT GONNA TAKE IT! Those two songs (along with the videos) helped me to unleash all the pent up rage that I didn't even realize I had. We were raging against the authorities (parents and teachers mostly) and we had a six foot tall drag queen leading the charge.
Chicago – 17 (1984)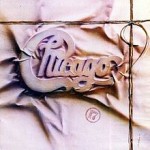 This one may seem out of place but you have to trust me…it belongs. Even the heaviest of rockers is searching for love. When he finds it he needs songs to slow dance to at the junior high dance. He also needs the perfect song to couple skate to. You're The Inspiration was that song. Peter Cetera helped more junior high kids get lucky (and that meant a kiss on the belachers) than even Barry White could imagine.
REO Speedwagon – Wheels Are Turnin' (1985)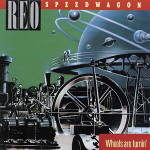 This album also contained a must-have slow dance jam as well. Not only was I Can't Fight This Feeling that jam…it was also me and my first girlfriend's song. That is important. That's the kind of stuff I will tell my grandkids about. I will be on the porch in my rocking chair telling them all about walking through the halls holding hands and sneaking kisses in between classes. This album also has some pretty good rock songs as well so it isn't all wimpy.
Beastie Boys – Licensed To Ill (1986)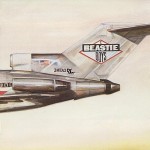 Unless you were a sixteen year old caucasion boy at the time, I don't know that you can truly understand how great this album was. I admit, it hasn't aged well and it isn't nearly as good as their next two albums. But…I was there. I was sixteen and even though they meant it as a joke, Fight For Your Right was my mantra. This is one of two albums that made me want to rap. Yes…you heard right. I could spit the lyrics to every song on this one but I was especially good when it came to Paul Revere and No Sleep To Till Brooklyn. Truth is…I can STILL flow when this one gets played.
Ozzy Osbourne – The Ultimate Sin (1986)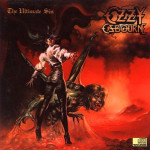 I don't know how many Ozzy fans would pick this as their favorite album but I do. This was post Black Sabbath, glam-metal Ozzy long before he became the Prince of Darkness. The guitarist ( a dude named Jake E. Lee) was ridiculously good but never got the chance because he was replacing a beloved guitar hero who had died in a plane crash. This album spawned several hit videos and was one of the albums that served as the soundtrack to my high school years.
Run DMC – Raising Hell (1986)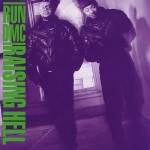 I have aleady mentioned the Beastie Boys but this is the one I tried to emulate. I was a sheltered church kid living in rural North Carolina but something about these guys resonated me. I actually prefer King Of Rock but this one had their cross-over hit, a collaboration with Aerosmith on a remake of Walk This Way. That was a big deal. Suddenly, white kids like me were exploring music that historically black. This album contains the song that I was rapping the night I got fired from my first real job. Only one song had a true profanity (it has twelve letters) and that was the line I was flowing on when the manager walked in. Good times.
Whitesnake – Whitesnake (1987)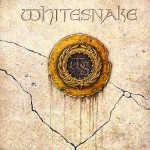 This album was so important to me that I quoted it's massive hit (Here I Go Again) in my junior AND senior yearbooks. It's a good thing that minors were not able to get inked or I would be stuck with the following line on my body for all eternity. "I don't know where I'm going, but I sure know where I've been. Hangin on the promises, in the songs of yesterday. And I've made up my mind. I ain't wasting no more time. But here I go again." Brothers…that's TRUTH.
(10+1)
The Connells – Fun & Games (1989)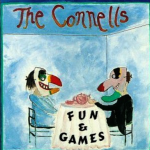 This one is kind of the oddball because these guys really aren't well known. They did have a minor hit in 1994 with the song '74-'75 but that's about it. The reason this one makes the list is because they were a North Carolina band. I was one year out of high school and playing in my own band and I knew guys who knew these guys. I saw The Connells play every time I got the chance and it was awesome. It was cool to be part of a scene where we had our own band and we all knew the songs and we hoped that they never got big and we lost them. Unfortunately for them, that's exactly what happened. I probably listen to this one at least once a week.
---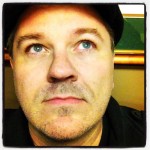 Lee loves his wife Robin. They have been married since 1991 and have three incredible children. He thinks Jeff Lynne is a genius and still doesn't understand why KISS put out a disco album. He thinks The Connells and Dillon Fence are two of the most underrated bands to ever exist and he still trys to emulate them when he writes songs.  He currently preaches for a small church in northern Pennsylvania.
Comments
comments