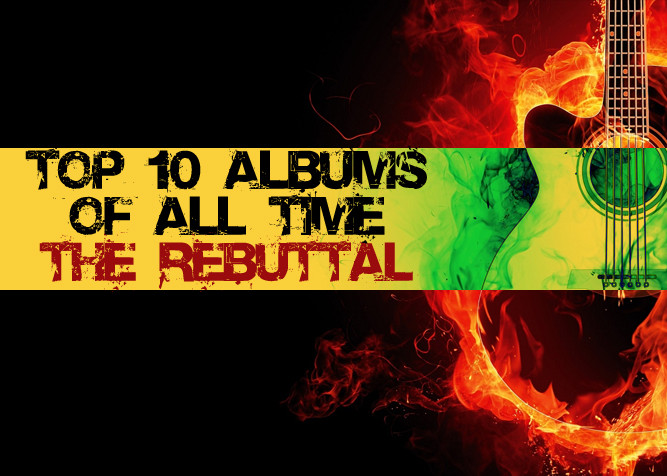 Lee is back to do another guest post this week. He caught a lot of flack online for his Top 10 Albums To Introduce Your Kids To article. He thought he was helping us out by writing up a great piece on the music that was important to him. Instead he was on the receiving end of the Internet's ire. Way to go interwebs. Now he back and better than ever with his DEFINITIVE TOP 10 LIST OF ALL TIME.
Take that, nerds.
[Oh, and there's finally a RUSH album. I knew it would happen.]
---
I feel as if I am already defending this list before I even compile. I guess that is the nature of this type of thing so I will just deal with it. This is the second list that I have contributed to the Plaid Dad blog. The first one was ten albums that I exposed my children to. It wasn't meant to be a "greatest albums" list or even the "best albums" from those artists. It was a list of albums that played a pivotal role in my life (especially my junior high and high school years). Not surprisingly, there were folks pointing out that some of my choices were lame and that I had missed some obvious choices. If I have to defend my choice of music, which I don't, I would say that these albums are ones that you would choose to purchase on vinyl. As this method of listening to music is making a comeback, I am more than happy with my choices. That reminds me, when I play music on my vinyl player, the music isn't as loud as it used to be. Apparently, according to Graham Slee HiFi, I would need something like an amplifier to make the music louder and back to the way it used to play before. If Graham said it, I guess I should listen! Plus, these albums deserve to be played louder than they are now. Yeah, I know… we're all music critics on the internet. I didn't take it personally (not too much) because I usually am the same way. I stand by every album on that list and make no apologies. I do, however, want people to know that I do KNOW my music and I do recognize that some albums transcend mere pop music. With THAT being said I now present to you the ten "best" albums that I ACTUALLY OWN.
Read that last line again. These are albums that are in my music collection (most of them on multiple formats). I know that I will inevitably leave off some album that someone insists is better than anything I included. I know. I suck. Get over it. They asked me to make the list. These are pretty close to being in order but there may be some slight variation depending upon how I feel when I wake up in the morning.
King's X – Gretchen Goes To Nebraska (1989)
King's X are a hard rock trio who were based out of Texas for much of their career. All three members got their start playing in the Christian music industry in the late '70's and early '80's. This is their second album and it was released on the predominantly heavy metal label Megaforce. King's X incorporate spiritual lyrics, heavy guitar riffs, Beatlesque harmonies, and a dash of funk. They are one of the few bands that I would honestly say are underrated. A lot of well-known musicians are fans of King's X but for some reason, the masses never got it. This, in my humble opinion, is the best album of their career but they are still making music and all three of them have multiple side projects to keep them busy. Over My Head, Summerland, and Fall On Me are highlights of this album but I don't think there is a bad song to be found.
Queen – A Night At The Opera (1975)
My first introduction to Queen (like many my age) was skating along to Another One Bites the Dust. I had the 45 single at the time (Google it if you don't know what I'm talking about) and it was one of my favorite songs (along with the theme from Dukes Of Hazzard). My next taste of Queen came later that same year when they did the soundtrack for the brilliant (yet awful) film Flash Gordon. I am sure that I heard We Will Rock You and We Are The Champions at various sporting events but I didn't make the mental connection. The first time I really explored the body of their music was when I heard One Vision in 1986 and realized that it was the same band. Queen were brilliant because they truly dabbled in every style of music imaginable (and usually succeeded). This album is all over the map musically and every song is good.
Fleetwood Mac – Rumours (1977)
I like the earlier blues albums that Fleetwood Mac put out in the '60's and '70's but none of them come close to this. This is the second album they released after adding Lindsey Buckingham and Stevie Nicks and it is a genius pop album. On the right day it is as high as #3 on this list. I didn't understand all of the drama behind the album until much later but it obviously sparked a level of creativity that produced some of the best pop songs ever recorded. Never Going Back Again, Don't Stop, Go Your Own Way, and Gold Dust Woman are classics and I honestly never grow tired of hearing them.
The Smashing Pumpkins – Mellon Collie And The Infinite Sadness (1995)
Depending upon your age, the whole "grunge" period is either the best thing to happen to music or the absolute worst. I guess that isn't entirely true because there are people like me who dig pretty much every kind of music out there. Billy Corgan is one of those guys (like Lindsey Buckingham) who I think was a tortured genius during much of his career. There is angst and anger all over this album and much of it is drenched with downtuned guitars that scream almost as much as Corgan does. But there are also moments when it seems as if he's channeling his inner Jeff Lynne and these beautiful pop songs appear. I think this may be the best album released during that whole "grunge" period.
U2 – The Joshua Tree (1987)
This one is probably obvious. It came out right as I was about to graduate from high school and it was one of the biggest albums ever. U2 is another band who have deep spiritual messages without catering to the Christian music industry. This is probably the moment they became one of the (if not the) biggest bands ever. This album still sounds timely almost thirty years later.
Rush – Moving Pictures (1981)
This one is a no-brainer as well. It's not my personal favorite Rush album (we won't get into that) but it is probably the most consistent (and best) album they ever released. Never mind the fact that I never want to hear Tom Sawyer again, this is as good as Rush get. Limelight, YYZ, and Vital Signs are my favorites but there isn't a bad track on this one.
The Beach Boys – Pet Sounds (1966)
I was older (probably in my early twenties) before I heard this album in its entirety. I knew the hits (all those surfing and racing songs) but I didn't realize that Brian Wilson was a tortured genius (another one) who had written this beautiful album which was supposedly in response to The Beatles' Rubber Soul. The result was an incredible collection of songs that apparently challenged Paul McCartney and possibly inspired the writing of Sgt. Pepper's Lonely Hearts Club Band. Whether any of that is true doesn't matter, this is one of the greatest albums ever made.
Electric Light Orchestra – A New World Record (1976)
The top three albums here can rotate most of the time. Truthfully, this is my favorite of the three but that's because ELO are my favorite group of all time. This album is brilliant from start to finish. It has everything Jeff Lynne had to offer. Guitar rockers, classical flourishes, and absolutely astonishing melodies. I could have put any number of ELO albums here and made a case for inclusion but this is simply the best.
Petra – More Power To Ya (1982)
Some may wonder why I have included this one here. Musically, it isn't groundbreaking or influential. It's standard classic rock. What does set it apart is the lyrical content. Petra always seem to follow trends and morph into whatever style of music was popular at the time. Their lyrics were biblically sound but nothing deep. There is, however, something about this album that stands out. I've read stories about the time they spent recording it and all of the guys in the band said that it felt different than any of their other albums. I don't want to freak anyone out or get all mystical, but I do feel like the Holy Spirit does speak through the songs of this album in a very real way. I don't necessarily believe that God touched it in a special way, but I do believe the songs speak to things that we all experience in way that we can relate to. It probably sounds dated today but I think the lyrics are still as powerful as they were back then.
The Beatles – Abbey Road (1969)
I dread to mention The Beatles because everyone has an opinion. I have seen internet discussions deteriorate into name-calling and cussing when addressing the topic of best album from the Fab Four. This is mine. I don't care if you agree with me or not. The opening two songs (Come Together and Something) are enough for me but the album doesn't stop there. The sixteen minute medley of songs that closes out side two is musical perfection. It obviously influnced many of my favorite bands so it is only proper for me to give it the respect that it deserves.
What albums would you include on a best of all time list? Let us know in the comments.
---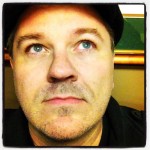 Lee loves his wife Robin. They have been married since 1991 and have three incredible children. He thinks Jeff Lynne is a genius and still doesn't understand why KISS put out a disco album. He thinks The Connells and Dillon Fence are two of the most underrated bands to ever exist and he still trys to emulate them when he writes songs. He currently preaches for a small church in northern Pennsylvania.
Comments
comments