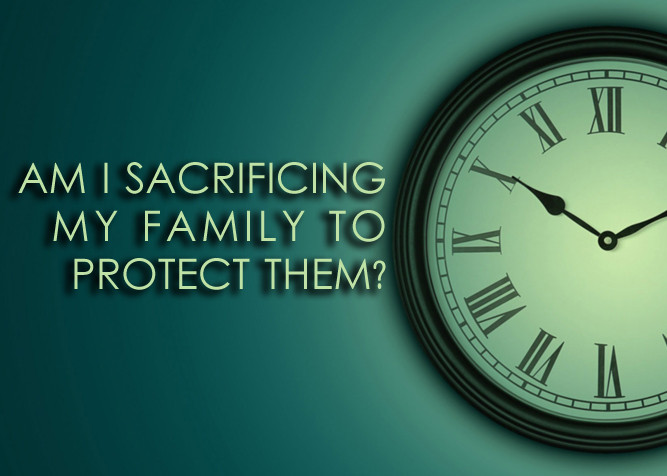 One of things that's always in the back of my mind is, "Am I doing too much?"
That's because in the front of my mind, I'm usually thinking, "Am I doing enough?"
You see, I'm trying to build something. I wouldn't call it a legacy necessarily, but it's definitely my dream to build something with, and for my kids. I manage not only PlaidDadBlog, but numerous other sites that will, hopefully, further my mission. Working on these sites isn't just maintenance, but a lot of content creation. Writing and filming pieces I hope are unique and interesting to you, dear viewer. This means I'm not just doing monotonous work, but really digging deep. Trying to make something from nothing on a daily basis.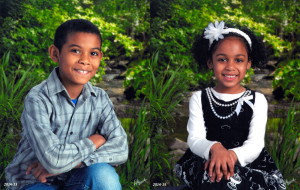 On average, I spend about three hours a night on the laptop. This is on top of the 8-10 I spend during the day while the kids are at school. This may not seem like much, but once everybody is home from school and work, there's only about two and a half hours before the kids go to bed. That's a thirty minute deficit if you're keeping track.
So, of course I try to do as much as I can after their hard-line bedtime of 8 o'clock. So this would put me in bed at 11:00 PM, right? If only.
We also have a toddler who's bedtime varies due to his mood, a stiff wind, or the planets alignment with some other celestial body I can only imagine. That is to say, we can never count on consistency with this one. Usually my wife takes the brunt of it, earning her sainthood one bleary-eyed hour at a time, but I also take my turns on the Ollie bedtime rollercoaster. This means I could be up at 3AM with no end in sight. This kid is an epic monkey wrench in our sleep cycle. Heck, he's a wrench in our LIFE cycle.
Oh, and there's a third party that needs to be addressed. The O.G. in the family, my original gangsta known lovingly as, the wife. And did I mention she's pregnant with another future obstacle to peace, quiet, and tranquility?
Spending quality time together just doesn't happen that often. I'm not just talking about that magic five minutes playing bump in the night. No, just spending a few moments sitting on the couch and sharing a story, holding hands, or catching up on a favorite show together… that's out the window.
Then to top it off, I'm always working on a new story, connecting with an sponsor, or editing a video for that week's production. It's hard not only on me, but when my wife gets a spare moment of blissful quiet from our youngling, I sometimes have to make my apologies and go back to the keyboard.
Many mornings I wake up sore and tired, only to jump right back on the rat wheel again. Just with a little more heartburn and a few extra pounds slowly adding to my middle. I mean who has time for the gym and proper nutrition on top of all this?
When is it too much? I know I'm not alone in this. I also recognize I have it pretty good. There are many fathers out there with tougher gigs than mine. They work 12 hour days laboring in the elements only to bring home a pittance compared to what they deserve. There's shift workers that barely get to see their kids and would be jealous of me working in the same room with mine, let alone have the ability to do it in the house while they sleep. Soldiers who miss births and first steps. I get it. My life isn't that tough. But I do wonder, when will I reach the point where I'm no longer sacrificing to provide? When is the pay-off?
I'm not sure we ever recognize that moment when it comes. IF it comes.
I know I have a specific goal in mind. A point at which I will be able to change my schedule, and therefore our current life as a family. It's not just a dollar amount. It's also a a quality of life issue. Or should I say, time of life. You see, I'm fine with making less money. What I want… what I CRAVE is more quality time with those I love. More time to teach my kids instead of letting others do it for me. More time watching them grow. More time connecting to the woman I chose to spend the remainder of my days with. All of these things are why I work so hard.
I just hope they're still around by the time I get to enjoy them.
Christian Lee
Christian has had many roles in life. He's been a minister's son, a poor student, a computer geek, a bible college drop out, a corporate suit, a traveling comedian, and a failure at much he's tried. But he counts 2 huge successes in his life. He is husband to a wonderful wife, and father of 2 exceptional kids he wanted… and a third, 'surprise baby', who's likability has has yet to be determined. He draws a web comic about their life at ForeverFamilyComic.com. Having just missed Aaron in college by a few years, they connected online, finding they had a similar sense of humor [read: DARK] and decided to launch PlaidDadBlog.
---
Comments
comments