I was sitting in the doctor's office when my phone dinged. You have a new Twitter follower: @TayeDiggs
Whoa. This wasn't some reply from a celeb when I'd tweeted a question. Sure, I've gotten those before, but this was a genuine celeb following me. This was the big time. What followed was a whirlwind of life changing events.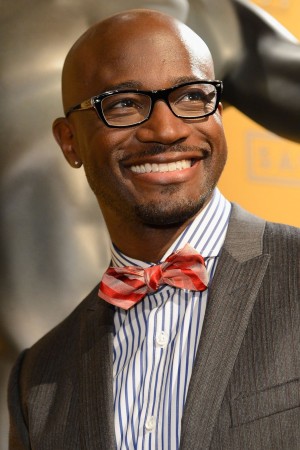 1. I immediately called my wife. She had to get a slice of bread with peanut butter, cause she was JELLY! (that's what the kids are saying right?) When she got over her initial shock that I beat her to Taye, she made me aware of the voodoo doll in the shape of my pudgy white frame. If I get followed by Will Smith before her, pins will be placed and pain will ensue. If I knew what was good for me, I'd leave her 90's crushes alone. She's now prompting me daily for Taye deets. She doesn't quite understand why I haven't been able to set up a dinner date with 'The Diggs'. I'm in the electronic dog house. Thanks, Taye.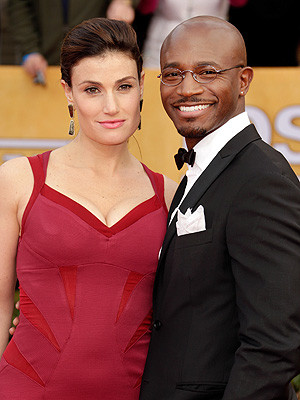 2. I started to brag about my new celeb friend. Wikipedia is my friend. I consume details about his life like nourishment after a period of fasting. I mean, what else are 'civilian' friends, but an appetizer til you get to the juicy, succulent main course that is celebrity friendships? Everyone was skeptical that I even knew Taye, but I spewed out facts like a machine gun. I must have known him. That is, until I talked about his difficult break up with long time girlfriend Adele Dazeem. All of the sudden, I was met with eye rolls and mumbling under the breath. Thanks a lot, John Travolta.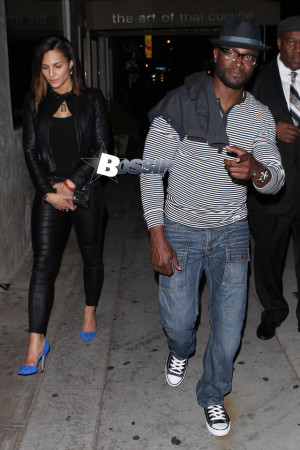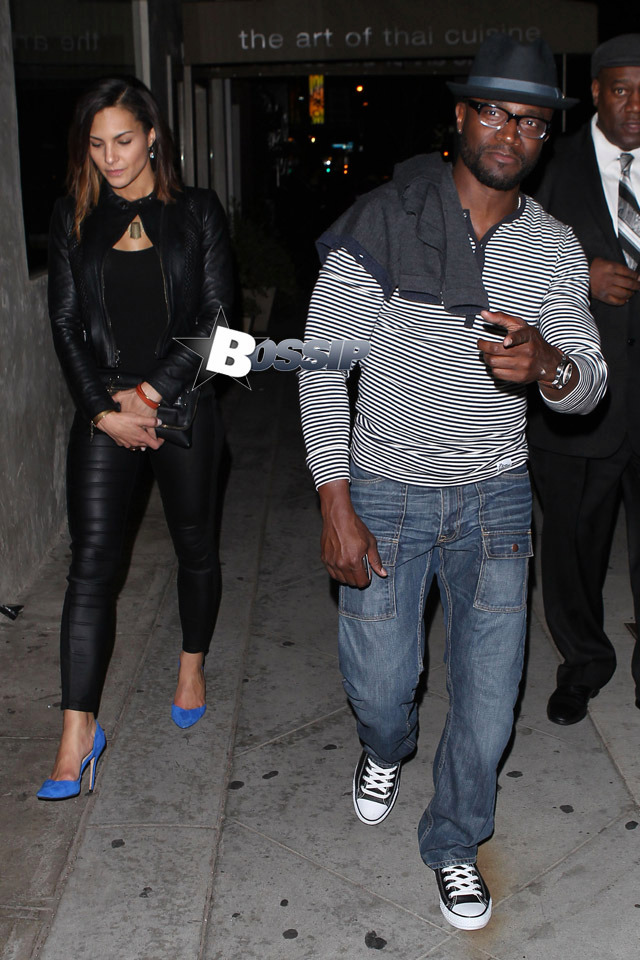 3. I began wearing my hat on a tilt. I had to match the coolness of my new friend, right? I had swagger. Swagga? Swaggert? I dunno. It's one of those. My shirts got tighter. You have to show off the guns. I kept a suit coat thrown over my shoulder at all times. I'd seen enough pics of my new BBCFF (Best Black Celebrity Friend Forever) to know that this was not just a pose. This was a way of life. It tells the ladies, "I'm laid back" while telegraphing to the fellas, "I'm always ready for business…. the business of stealing your ladies!" I got tennis elbow from constantly flipping my jacket over my back. Thanks a lot, Google Images.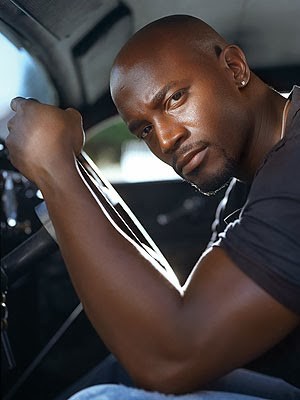 4. I now had street cred with my two black kids. I taught them how to dance and use proper street slang. I'm so dope you could sling me on the corner earning that mad skrilla, dawg! We listened to 'The Chronic' by Dre and Snoop.I encouraged them to throw around anything they heard at school. Drop those rhymes like they hot.
My son got beat up on the bus the next day. My daughter has sworn off men for life. She says there's no race of males that could ever meet the standard of marriage material. I kind of look at this as half a win, but Thanks, Taye & Dre!
5. I saw this post on Facebook: "I just got got followed by Taye Diggs! What should I ask him?"
"Yeah, Me too."
"Me three."
300 comments later I'd discovered 2 things:
Taye Diggs doesn't run his own Twitter account.
The company that does has been instructed to follow everybody. At the time of this typing, I'm 1 in 313,000. I have a better chance at hitting the million dollar scratch-off than being Taye's actual friend.
So to recap: My wife is actively pursuing my physical demise. My real-life friends have forgotten my name. I've lost a ton of money on a wardrobe I can no longer wear. My kids are embarrassed to be around me. And I've been tricked into believing I'm someone special.
I'd feel bad if any of this was my fault, but unfortunately, I'm an innocent bystander in this situation.
No, the real monster here is obvious. It's Taye Diggs. I'll see you get yours one day, sir. I have friends in high places. Or at least I will.
@JadaPSmith, any way you could hook me up with your hubby's number? My wife is a big fan, and I could use a new BBCFF!
Christian Lee
Christian has had many roles in life. He's been a minister's son, a poor student, a computer geek, a bible college drop out, a corporate suit, a traveling comedian, and a failure at much he's tried. But he counts 2 huge successes in his life. He is husband to a wonderful wife, and father of 2 exceptional kids he wanted… and a third, 'surprise baby', who's likability has has yet to be determined. He draws a web comic about their life at ForeverFamilyComic.com. Having just missed Aaron in college by a few years, they connected online, finding they had a similar sense of humor [read: DARK] and decided to launch PlaidDadBlog.
---
Comments
comments